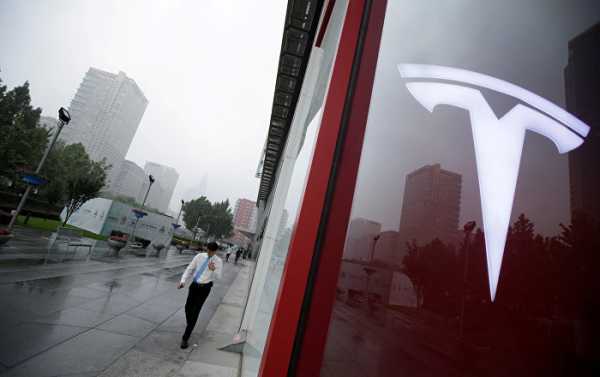 BEIJING (Sputnik) – The authorities of the Chinese largest city of Shanghai confirmed to Sputnik on Friday that Tesla, the US electric car producer, will build a plant in China with a capacity of 500,000 cars annually despite record corporate losses.
In July, Tesla announced plans to open a large factory in China in the near future. On Wednesday, the company's CEO Elon Musk said that the plant's construction will cost approximately $2 billion and will be "funded through local debt."
Tesla's expansion to China takes place against the background of record $717.5 million losses in the second quarter of this year, which the company reported earlier in the week.
"The Lingang District and Tesla Company have agreed on the basis of business negotiations that in the near future the project on the production of electric Tesla cars will be officially located in the Lingang district of Shanghai," the city's press service said.
Shanghai's authorities went on to laud the importance of the plant both for economy and sustainable development.
"This is the largest production project with foreign investment in the history of Shanghai. It is also the first foreign plant for Tesla, which will play an important role in Shanghai's production sector as well as in development of cars on new energy sources," the government underlined.
The California-based company previously said that it would take about two years until the new plant in China starts producing cars, and a further two to three years until it would hit its annual capacity of 500,000 vehicles.
With 17,000 vehicles sold last year, China is already Tesla's second-biggest market after the United States.
Sourse: sputniknews.com