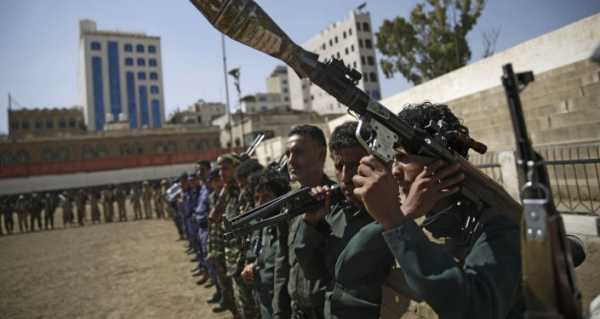 According to Saudi Arabia's claims, Yemen's armed Houthi political opposition movement periodically attacks various elements of Saudi infrastructure. Riyadh, who intervened in the civil conflict in Yemen in 2015, by invitation of country's president-in-exile, Abdrabbuh Mansur Hadi, continues its military incursions.
The Saudi-led miltary coalition in Yemen said it prevented a Tuesday attack by Houthi militants, who launched an armed drone toward the Saudi city of Khamis Mushait, according to Riyadh state-run television.
During recent months, the Houthis, according to Riyadh state-run media, regularly fire explosive-laden drones, targeting infrastructure and other crucial facilities in the country.
The kingdom after organizing a military coalition in 2015 to support the Yemeni government in exile, has been involved in Yemen's civil war. That war between government forces and the armed Houthi political opposition faction has been ongoing since 2014 and is largely concentrated in the north of the country, on the Saudi border, as the militants fight for broader autonomy and representation in government.
Last month, Riyadh offered a peace initiative, proposing a ceasefire under UN supervision and the resumption of negotiations. The kingdom also offered to reopen Yemen's Sanaa airport and ease their blockade of the Yemeni port of Hudaydah. The Houthis quickly criticized the proposal, noting that an open port "is a humanitarian right and should not be used as a pressure tool," according to Houthi chief negotiator Mohammed Abdulsalam, cited by Reuters.
Sourse: sputniknews.com