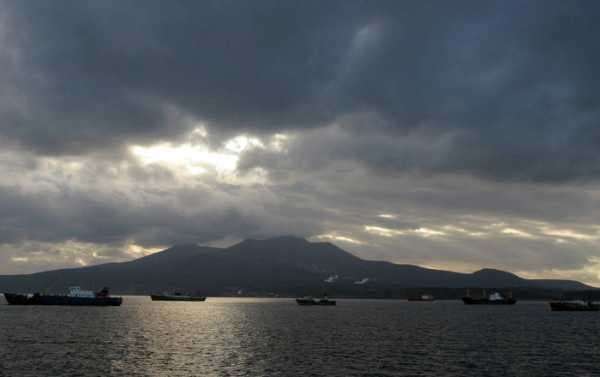 In November 2017, Russia made a decision to build a naval facility in the Kurils which is planned to be located on the island of Matua in the center of the archipelago.
Combat aviation of the Russian Aerospace Forces will be based on the island of Iturup in the southern Kurils jointly with the civilian aviation, the order of the Russian government reads.
Japan has repeatedly expressed its protest over Russian military activity on the islands, since Tokyo considers the South Kuril Islands to be Japanese territories.
In November 2017, it became known that Russia was planning to build a naval facility on Matua, one of the Kuril islands, after last year Russian Defense Minister Sergei Shoigu noted that Moscow was mulling not only to reconstruct the island but also to actively use it.
In 2016, the Russian Pacific Fleet's official newspaper Boyevaya Vakhta reported that Bal and Bastion coastal defense missile systems were deployed on Kunashir and Iturup islands, respectively. Russian Foreign Ministry spokeswoman Maria Zakharova said that the deployment was part of scheduled works aimed at strengthening the country's national security. Japan in its turn, criticized the deployment, with Japanese Chief Cabinet Secretary Yoshihide Suga saying it was "unacceptable."
The Southern Kuril Islands, which Japan calls the Northern Territories, are at the heart of a territorial row between Russia and Japan. Tokyo lays claim to Kunashir, Iturup, Shikotan and the Habomai group of islets. The territorial dispute has prevented the countries from signing a post-war peace treaty.
Sourse: sputniknews.com