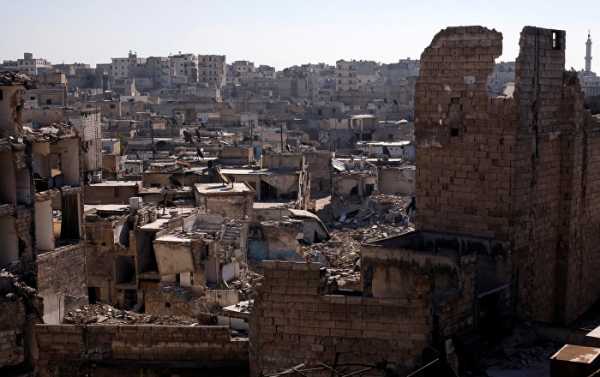 DAMASCUS (Sputnik) – German WKB Systems manufacturer offers Damascus to use its aerated concrete to restore buildings destroyed during the civil war, commercial director of the distributor of WKB Systems' products in Syria told Sputnik on Friday.
WKB Systems has some 25 plants in Russia producing AAC (autoclaved aerated concrete) blocks, Badr Badir said at the Rebuild Syria expo.
«We want to participate in the reconstruction of buildings in Syria, so that our material is used instead of the usual stone and blocks of the old type. It keeps heat, which will help pay less for heating,» he said.
Badir noted that the Syrian authorities are interested in this material, but investors were needed to participate in the import of aerated concrete.
«There will be a significant demand for building materials in Syria in the next ten years… Those who make decisions on the use of materials have already come to us. They tell us: we have been using our usual blocks for a hundred years and we are satisfied with it. They're afraid of new experiences. They need to be convinced,» he stressed.
In turn, a representative of Iran's Wagon Pars company Mirzaei Mohammad told Sputnik that they were conducting negotiations with Damascus on the supply of wagons for Syria.
«Before the crisis, we delivered only a thousand freight cars for the Syrian Railways. Now we are sure that they need to update their set of cars… Negotiations with the Syrian Railways are underway, and we hope to conclude contracts in the near future,» he said.
He noted that Wagon Pars was ready to supply Syria with freight and passenger cars as well as with wagons for the Syrian underground in case the project was unfrozen.
Syria has been in a state of civil war since 2011, with the government forces fighting against numerous opposition groups and militant and terrorist organizations. Russia, along with Turkey and Iran, is a guarantor of the ceasefire regime in Syria. Moscow has also been providing humanitarian aid to residents of the crisis-torn country.
Sourse: sputniknews.com