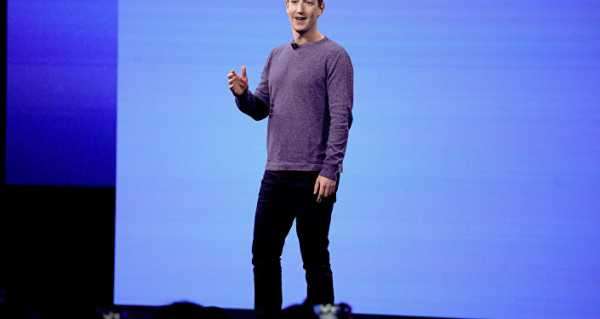 Secretary of State for Health Matt Hancock believes that the UK should follow in Australia's footsteps and obligate Big Tech to pay for journalism. Earlier this week, Canada signalled that it is also considering legislation that would make tech giants pay for news.
In a Sunday interview with The Times, Matt Hancock suggested that Oliver Dowden, the digital, culture, media, and sport secretary, "will be looking very closely" at how Britain could make Facebook compensate news publishers.
Australia's Parliament is poised to pass a Media Bargaining Code which would compel tech giants to pay news agencies for displaying their news. Responding to the measure, Facebook unilaterally restricted Australian users from viewing and sharing news links. In addition to that, the Silicon Valley giant "inadvertently" banned government, health-department, and emergency-services pages, disrupting, in particular, sharing COVID updates. Facebook's ban came under heavy criticism from Australian, British, and Canadian officials.
How Could Facebook's Hypothetical Ban Hit the UK?
The initial consequence of Facebook's unilateral ban was the 13 percent reduction of traffic to Australian news sites. The UK may face a similar problem when resorting to Australia-type measures, according to Petros Iosifidis, professor in media and communication policy in the Department of Sociology, City University London.
However, the biggest losers will be consumers, because there are millions of those who depend on Facebook news stories, "and especially in the current era of the pandemic, not having access to information on cell phone, emergency services, that's something that shouldn't be allowed", argues Iosifidis.
​Still, Britons have good reasons for "looking closely" at Australia's precedent, as the UK news media have suffered dramatic reductions in advertising income, notes Dr Ansgar Koene, senior research fellow at the Horizon Digital Economy Research Institute at the University of Nottingham.
Attendees stick notes on a Facebook logo at F8, the Facebook's developer conference, Tuesday, April 30, 2019, in San Jose, Calif.
Facebook's Strategy is Fraught with Risks
It would be wrong to assume that Facebook would get off with a whole skin because its reputation will be seriously damaged, according to Iosifidis. "I do not think it will be a major problem if it doesn't have a presence in Australia, for example", he notes. "But one crack in the reputation of the company will follow another".
Furthermore, Facebook's strategy might prove to be a risky one, presumes Ansgar Koene: it will either incentivise Britons to leave Facebook and use other channels to get their information; or it could strengthen the case for antitrust litigation and government intervention on the grounds of a monopoly on a vital democratic resource of public information.
Last Saturday, Australian Prime Minister Scott Morrison told the press that Facebook is back at the negotiating table. However, the tech giant has not changed its position with regard to the proposed law so far. In contrast, Alphabet Inc's Google rushed to reach commercial deals with Australian publishers and Rupert Murdoch's News Corp, although previously the tech firm had threatened to shut down its search engine in Australia. Meanwhile, Australia's Media Bargaining Code, which has already been adopted by the Parliament's lower chamber, is expected to be passed by the Senate within this week.
In this April 11, 2018 file photo, Facebook CEO Mark Zuckerberg pauses while testifying on Capitol Hill in Washington
Facebook's Fact-Checking Also Raises Questions
Apart from disrupting the work of news providers on its platform, Facebook's ban resulted in the spread of fake news, according to the BBC. While that might be the point, Facebook's fact-checking practices and media content moderation have long raised a lot of questions, the observers highlight.
Facebook was subjected to harsh criticism from Republican lawmakers for censoring The New York Post's October story concerning a laptop allegedly belonging to the son of then Democratic presidential nominee Joe Biden, Hunter, and later censoring and deleting the account of then President Donald Trump.
​Earlier, the previous American administration considered stripping Facebook, Twitter, and other Silicon Valley giants of legal protections under Section 230 of the Communications Decency Act of 1996 for suppressing, "shadow-banning", and editorialising posts by conservative users and politicians.
​"I published a book on fake news and we argued with my co-workers that fake news has been with us for a century", says Petros Iosifidis. "Facebook, of course, claims that it has the so-called self-regulation. At the same time, the Internet has thrived in the past 20, 30 years because it has been unregulated. If you put down heavy regulation there – it might be a problem in the future".
Sourse: sputniknews.com