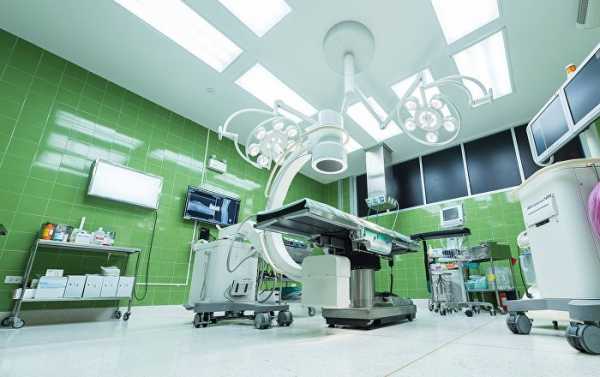 Timiyah Landers, a 12-year-old girl from Detroit, Michigan, was hospitalized last week with severe burns after she attempted the "fire challenge," a social media stunt in which participants cover their bodies in rubbing alcohol and then light themselves on fire as someone else records.
According to Brandi Owens, Landers' mother, the incident took place moments after she'd made breakfast Friday morning and then decided to give her daughter and her friends some space. Just as Owens was lying down on her bed, she heard Landers running down a hallway pleading for help.
"[She] looked like a fireball," Owens told the Washington Post. "She was yelling, 'Help me.'"
Jumping into action, Owens and her fiance, Marquell Sholar, quickly moved Landers into the bathroom, placing her in the bathtub. As Sholar sprayed Landers with water, Owens tore off her daughter's clothing, completely disregarding the fact that she was burning her hands in the process.
"I was reaching through the fire," Owens recalled. "It was like a reflex… I didn't even feel the fire; I was just saving my daughter."
Once the fire was extinguished, the pair drove Landers to the Beaumont Health hospital. She was later transported to a nearby children's hospital, according to People Magazine. Landers, who has second- and third-degree burns on more than half of her body, will remain in the hospital for several months.
"Her vitals are good, but she's still on a ventilator and feeding tube," Owens told People. "They're slowly trying to wean her off the ventilator. It will be a long recovery. She had surgery and received temporary artificial skin to her burns, but she's going to need three or four more surgeries and skin grafts."
Owens didn't realize that Landers had intentionally lit herself on fire for the challenge until she questioned her two friends about the incident. "I was angry, very angry. I couldn't believe she would do that. She [Landers] knows better — I don't know what she was thinking, doing that crazy stuff," she said.
The upset mother told the Post that one of Landers' friends introduced her daughter to the challenge after she'd tried it at her home and had only received minor burns. "The girl said it seemed like fun, [and] you just have to be by water when you're doing the fire challenge, so my daughter offered to try it," Owens said.
However, unlike the friend's experience, Owens told the publication that Landers received intense burns because she'd already been wearing "flammable things on her anyway, perfumes and stuff like that."
"They weren't expecting it to go that way. It was just a challenge, so it's a lesson learned for all of them," Owens added.
Since the incident, Owens has posted several images on Facebook of her daughter in the hospital, covered in bandages, and of the clothing she was wearing that day.
"Put an end to these challenges, it has to stop," Owens wrote in one post. "YouTube needs to delete these challenges and not let people post this crazy sh*t. It's costing these kids their lives."
The fire challenge is just one of many dangerous stunts promoted on social media, including the one in which people bite into Tide Pods. In July 2014, a Kentucky teenager sustained second-degree burns from the fire challenge, Lexington station WKYT reported. The following month another teen from California wound up with second- and third-degree burns for also attempting the stunt, according to station KABC.
Owens has established a GoFundMe account to cover medical expenses for her daughter. The family has collected $4,803 of its $5,000 goal.
Sourse: sputniknews.com