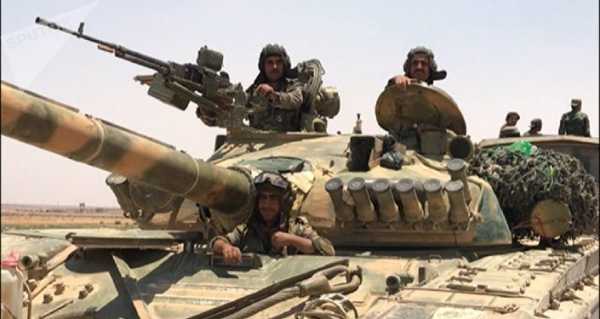 Geir Pedersen, the United Nations Special Envoy for Syria, recently denounced the "escalation" in Daraa and several other Syrian provinces over the past few months, but also warned that economic sanctions by the US or other nations could make the situation far worse for civilians.
According to Syrian Arab News Agency (SANA), an attack by terrorist forces in Syria's Daraa Governorate, a southern province that borders Jordan and the Israeli-occupied Golan Heights, hit several military checkpoints, killing four Syrian soldiers and injuring 15.
The report did not say which group was responsible for the attacks. However, in earlier parts of the civil war, much of the area was controlled by Free Syrian Army and Ahrar as-Sham forces before the Syrian Arab Army recaptured them.
The Russian military in Syria also reported attacks by terrorist forces in northern Syria on Tuesday, including shelling in Aleppo by Hay'at Tahrir ash-Sham* (formerly Jabhat al-Nusra) as well as several in Latakia and Hama governorates.
Parts of northern Syria, including most of Idlib Governorate, remain under the control of rebel forces supported by Turkey, as well as by Turkish troops. Much of the country's east is still controlled by US-aligned Kurdish forces supported by US troops. However, elsewhere in the country, the government of Syrian President Bashar al-Assad has re-established control from Daesh* and other terrorist groups and begun the process of rebuilding.
In addition, Syria often faces airstrikes and shelling by Israeli forces, which claim to be targeting Iranian installations they claim are intended to use Syria as a base to attack Israel.
Sourse: sputniknews.com