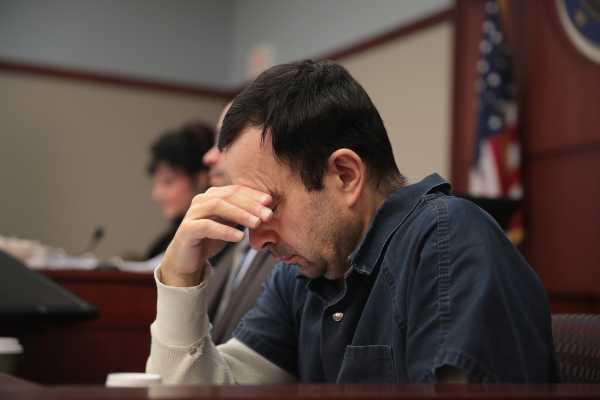 Megan Halicek went to Dr. Larry Nassar as a 15-year-old gymnast suffering from a fractured spine. But during what was supposed to be a routine appointment, Nassar assaulted her: "Again and again and again," Halicek testified in court in January, "he abused me, all the while telling me stories about his Olympic journey."
"I closed my eyes tight, I held my breath, and I wanted to puke," she recalled. "To this day, those feelings are still there."
Halicek is one of more than 150 women who came forward with harrowing testimony at the sentencing hearing for Nassar, a former doctor for USA Gymnastics and sports medicine physician at Michigan State University who has pleaded guilty to charges of criminal sexual conduct and federal child pornography charges.
On January 24, after seven days of survivors' statements, a judge sentenced Nassar up to 175 years in prison for his crimes. "I just signed your death warrant," Judge Rosemarie Aquilina said upon delivering the sentence. The former doctor has already been sentenced to 60 years on federal child pornography charges.
Nassar read his own apology letter to the court before his sentencing. Nassar, at one point turning to face the gallery, said the victims' words had shaken him to his core. "There are no words that can describe the depth and breadth of how sorry I am for what has occurred," he said.
Judge Aquilina, however, wasn't moved. She read aloud a letter Nassar had submitted to the court during his hearing, in which he complained about the length of the survivors' testimony, deriding it as a media circus, and accusing the survivors of fabricating their testimony. The courtroom gave a collective gasp after the judge read Nassar's words: "Hell hath no fury like a women scorned."
"It is my honor and privilege to sentence you," the judge told Nassar. "You do not deserve to walk outside a prison ever again. You have done nothing to control those urges and anywhere you walk, destruction will occur to those most vulnerable."
Nassar faced a third and final sentencing on Monday, where he received a sentence of between 40 and 125 years in prison. But as Judge Aquilina made clear, Nassar will spend the rest of his life in prison. In addition to his state sentences, which Nassar will serve concurrently, he is serving a 60-year sentence in federal prison on child pornography charges.
Among Nassar's alleged victims are decorated US Olympians, including Aly Raisman, Gabby Douglas, and Simone Biles. But the majority were not famous competitors. They were students and young female athletes — gymnasts, dancers, and volleyball players. Nassar's reputation as a well-connected, talented doctor won their trust. It also helped secure their silence.
Nassar's sentencing comes amid a larger reckoning about sexual assault and harassment in all arenas, from Hollywood to hotel rooms — and the people in power negligent or complicit in protecting those perpetrators.
Even given the headlines of the past few months, the Nassar case is shocking. First, there's the number of known victims: More than 260 women have now come forward, which, as HuffPost's Alanna Vagianos writes, represents "nearly as many victims as the Jerry Sandusky, Bill Cosby, and Harvey Weinstein scandals combined."
Many of the victims were minors, sometimes abused with their parents in the room while they were medically examined. There is evidence that Michigan State University and USA Gymnastics, the two elite institutions associated with Nassar, were slow to act on reports that he was abusing girls and young women.
Here's what we know about the case against Nassar, where it stands now, and why elite gymnasts may have ended up particularly vulnerable.
Who is Larry Nassar?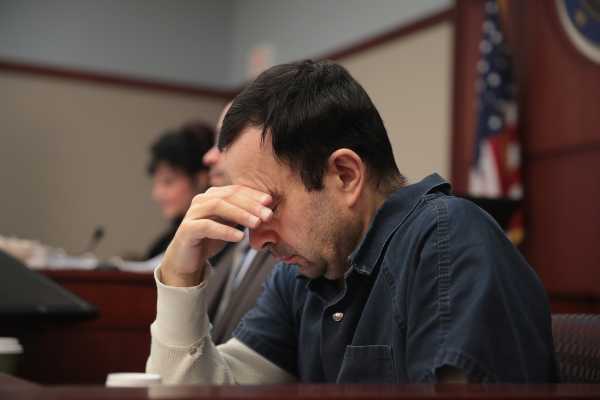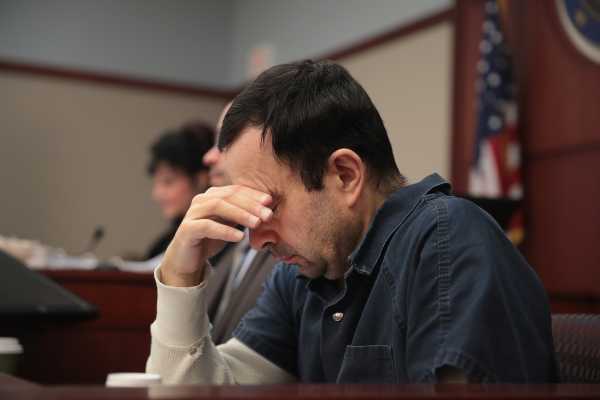 Nassar practiced at the very top tier with some of the most elite American gymnasts. In 1986, he began working with USA Gymnastics, the governing body that selects Olympic teams, as an athletic trainer. After he went to medical school at Michigan State University, he became the chief medical coordinator for USA Gymnastics in 1996. At photos taken at the 1996 Olympics, he's pictured next to American gymnast Kerri Strug after her famous ankle injury, and he attended the games in Sydney in 2000, Beijing in 2008, and London in 2012.
He was also part of the faculty at Michigan State, where he had taught and practiced medicine since 1997 — meaning he wasn't only a renowned sports physician but also part of an academic institution.
Then in September 2015, Nassar abruptly retired from USA Gymnastics with little fanfare. (He'd stepped down from his chief medical coordinator position but had originally planned to stay on as the team doctor for the 2016 Olympics.)
A year later, a flood of sexual assault allegations began to explain why.
More than 260 women have accused Nassar of sexual abuse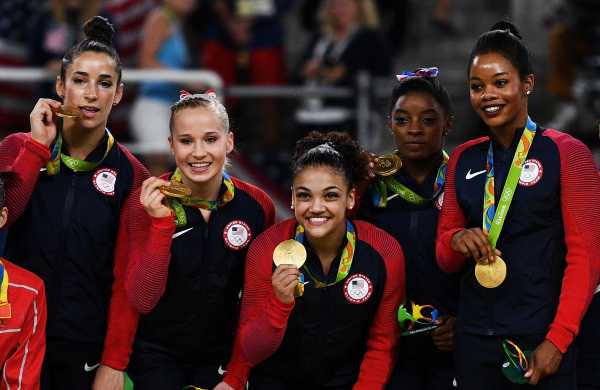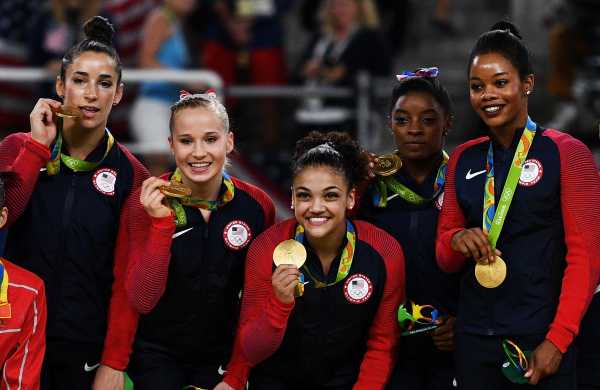 In 2016, the Indianapolis Star ran a scathing exposé on USA Gymnastics' systematic failure to protect young athletes from sexual abuse and to report allegations against coaches to authorities. It opened the floodgates and eventually led to dozens of allegations against the physician.
The initial article focused on coaches and did not name Nassar, but Rachael Denhollander of Louisville, Kentucky, reached out to the publication with her own story of abuse and filed a criminal complaint with the Michigan State University police. In it, she alleged that Nassar had sexually abused her in 2000, when she was 15.
Denhollander had sought treatment from Nassar for lower back pain at his sports treatment clinic at MSU, and she alleged that the doctor, without gloves, digitally penetrated her vagina and anus, and at another visit unhooked her bra and massaged her bare breasts with a "visible erection."
"He's the type of person who knows how to make you want to trust him," Denhollander told the Indy Star in the September 2016 story. "There's a reason he's risen to this place of prominence. And honestly, part of what grieves me so much is that he has everything he needs to be an incredible leader. He has the personality, he has the skill, he has the knowledge, and he's using that to prey on people. What a waste."
Around the same time, "Jane Doe" (who later identified herself as Jamie Dantzscher, who competed with Team USA in 2000 at the Sydney Games), filed a civil suit in California against Nassar, alleging that he abused her repeatedly between 1994 and 2000.
Dozens of allegations followed, all similar, about a trusted doctor who offered relief only to molest them under the guise of treatment.
"For years, Mr. Nassar convinced me that he was the only person who could help me recover from multiple serious injuries. To me, he was like a knight [in] shining armor," Alexis Moore, who said Nassar molested her starting when she was 9, said in court in January. "But alas, that shine blinded me from the abuse. He betrayed my trust, took advantage of my youth and sexually abused me hundreds of times."
Eventually, 125 women filed criminal complaints with police, and more than 140 people have filed civil suits against the doctor and the institutions that employed him for so long, most notably USA Gymnastics and Michigan State University. Some of the victims say coaches and administrators were aware of complaints against Nassar, but no actions were taken against him.
The victims, all women, include notable US Olympians. Aly Raisman, Gabby Douglas, and McKayla Maroney, Jordyn Wieber, four members of the "Fierce Five" 2012 gold medal-winning team stated publicly that Nassar sexually abused them. Wieber also came forward for the first time during Nassar's sentencing. Simone Biles, one of the most decorated gymnasts of all time, just said this week that Nassar abused her too.
Nassar's victims said the doctor cannily won over their trust, making them feel special or privileged because of his position with USA Gymnastics. He operated in a sport where injuries can end careers, and young athletes deferred to his authority. Even Olympic athletes were told to feel grateful for Nassar's care; Raisman said an official with USA Gymnastics told her she should feel lucky for his treatment because he was such a good doctor.
Victims testified that he gave them gifts, offering trinkets from his Olympic travels. He was also outwardly supportive, and kind to many of those he abused. "He was always, always, always on my side," Raisman told Time magazine. "He was always that person who would stick up for me and make me feel like he had my back. The more I think about it, the more I realize how twisted he was, how he manipulated me to make me think that he had my back when he didn't."
Nassar, after initially denying the allegations of abuse and defending vaginal penetration as part of his medical treatment, pleaded guilty in two Michigan counties to a total of 10 counts of criminal sexual assault. The cases all involve women or girls who were assaulted by Nassar during the course of a medical examination, except one girl — a family friend of Nassar's whom he abused for six years, between the ages of 6 and 12.
In addition to the charges in Michigan, federal prosecutors charged Nassar in December 2016 with possession of child pornography, saying that the doctor had about 37,000 explicit images in his possession. Investigators discovered this cache while executing a search warrant related to an investigation into sex abuse allegations against Nassar, which stemmed from his work with USA Gymnastics.
Nassar ultimately agreed to plead guilty in July to the possession of child porn, but as part of the deal, he avoided the more serious federal sex abuse charges, which ESPN reported included allegations that he molested children in his home, in his pool, and during "interstate/international travel." A judge sentenced him to 60 years in prison — the maximum prosecutors had asked for — in December. The sentencing this week is for the criminal sexual abuse charges.
USA Gymnastics knew about Nasser's abuse for weeks before reporting it
As in other recent sexual abuse scandals (involving retired football coach Jerry Sandusky at Penn State and within the Catholic Church, among others), a big question is what the institutions involved knew and when they knew it.
Current and former members of USA Gymnastics have delivered scathing criticisms of the organization for its handling of Nassar. Dozens of members are suing the organization for negligence; a handful of lawsuits have also named famed US gymnastics coaches Bela and Martha Karolyi, who ran the training center in Texas where elite gymnasts trained. (USA Gymnastics ended its relationship with the Karolyis in January.)
On January 26, prompted by a scathing letter from the US Olympic Committee, the entire board of USA Gymnastics agreed to resign. Three members of the USA Gymnastics board of directors had already stepped down amid pressure this week , including chair Paul Parilla and vice chair Jay Binder.
Until now, just Steve Penny, the CEO of USA Gymnastics for more than 10 years, was the only person to lose his job. He resigned in March 2017 as the scandal unfolded. (He was also named in several lawsuits.)
USA Gymnastics heard about allegations against Nasser in June 2015, according to the Indianapolis Star:
But the organization waited five weeks to contact law enforcement officials about the incident, justifying the delay by saying it had conducted its own independent review. The Wall Street Journal later reported that the case, which bounced around FBI field offices, didn't begin in earnest until about April 2016 — 10 months after the first allegations were reported.
"I'm so angry that, after realizing that we were abused, they let him continue to molest other gymnasts when they told me there was an investigation going on," Raisman told ESPN's Outside the Lines, referring to USA Gymnastics. "They told me to be quiet. I thought that they were doing the right thing, and I didn't want to tip off the investigation. I trusted them and I shouldn't have."
Meanwhile, other gymnasts reached settlements that would keep them from speaking publicly: McKayla Maroney, who won gold with Raisman in 2012 in London, reportedly faced a $100,000 fine from USA Gymnastics if she spoke out about Nassar (she originally came forward in December 2016) as part of a $1.25 million settlement. USA Gymnastics later issued a statement that said it "has not sought and will not seek any money from McKayla Maroney for her brave statements made in describing her victimization and abuse by Larry Nassar."
The problems at USA Gymnastics weren't limited to Nassar, as revealed in the Indianapolis Star's extensive investigation. The Star discovered a pattern of coaches and others failing to report sex abuse to authorities and later uncovered more than 360 cases spanning 20 years in which gymnasts accused coaches of sexual misconduct.
The organization had hired a former federal prosecutor, Deborah Daniels, last November to conduct an independent review on how it handles sexual assault allegations.
The review, released in June 2017, is striking in the obviousness of its recommendations, including that all members of USA Gymnastics report abuse immediately to authorities.
USA Gymnastics is, in some ways, still reeling from the Nassar allegations. Daniels called for a "complete cultural change" at the organization, and cited the atmosphere — where elite athletes are trained and taught to defer to authority figures such as coaches — as contributing to the roadblocks of rooting out and reporting abuse. USA Gymnastics unanimously adopted all 70 of the recommendations for implementation.
The microscope is also on Michigan State University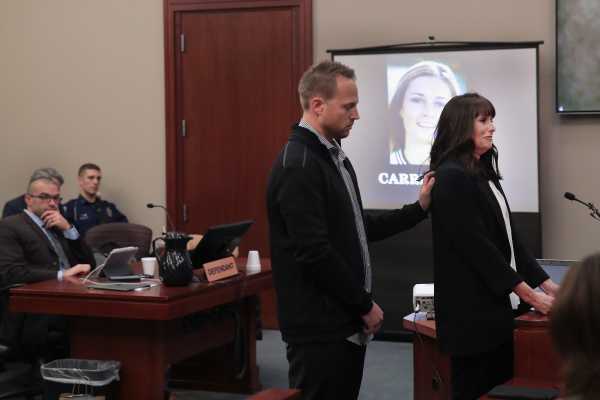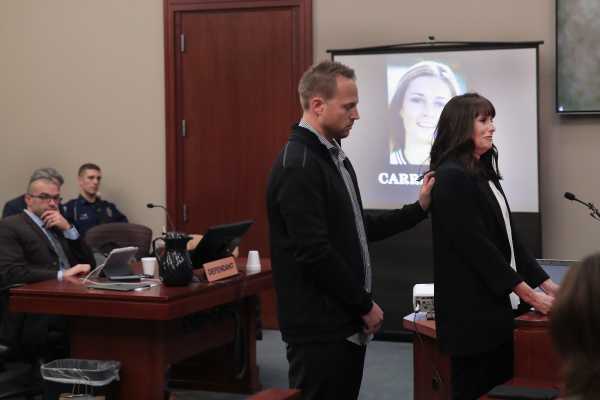 Many of Nassar's victims say Michigan State has yet to answer for enabling Nassar. Some of the lawsuits filed against the university say coaches, staff, and other university employees knew of the allegations against Nassar, and others have told ESPN Magazine and Detroit News that they warned coaches, trainers, and other university officials about his misconduct long before he was finally fired in 2016.
The fallout has begun, spurred by the survivors' excruciating testimony this week. The Department of Education has opened a formal investigation into the university. So has the NCAA. Michigan Attorney General Bill Schuette has also indicated his office will embark on a "full review" of the Nassar case.
Hours after Nassar's sentencing on January 24 , MSU president Lou Anna Simon announced she would step down. Simon said in a statement that "as tragedies are politicized, blame is inevitable. As president, it is only natural that I am the focus of this anger."
MSU's popular athletics director Mark Hollis announced his retirement on January 26. He told reporters he wasn't forced into retirement and will cooperate with investigators. "Our campus and beyond have been attacked by evil," he said. "We must listen and learn lessons. Only then can we truly begin the process of healing."
Reporting casts doubt on MSU's line that it first heard of Nassar's misconduct in 2016. ESPN Outside the Lines interviewed four women who said they told MSU coaches or trainers about Nassar as far back as the 1990s. Two of those women said that they told Kathie Klages, MSU's longtime gymnastic coach, in 1997 about Nassar. Klages resigned in February.
Others came forward after that. Tiffany Thomas Lopez, a former MSU softball player, told ESPN she complained about Nassar to three athletic trainers in 1998:
A separate Detroit News investigation found that no less than 14 MSU officials or representatives were aware of allegations against Nassar in the nearly 20 years before his arrest. At least eight women and girls had made complaints, including one who contacted local police officials.
In 2014, the university launched a Title IX investigation into Nassar after a recent MSU graduate reported that she had visited his clinic for hip pain, and he had massaged her breasts and vaginal area and appeared to be sexually aroused as he did so.
The university closed the investigation after three months, in July 2014. It dismissed the woman's claim, concluding that she hadn't understood the "nuanced difference" between sexual assault and an appropriate medical procedure.
According to the Indianapolis Star, the university consulted four experts to draw their conclusions — all of whom had ties to both the university and Nassar. The university attempted to reopen the 2014 Title IX investigation in December 2016, after a slew of women came forward against Nassar. (The woman involved is now suing the university, along with dozens of others.)
The Title IX investigation also forced police to open a criminal probe. The Lansing State Journal reported that MSU police also launched an investigation (as required by the Title IX complaint), and the Ingham County prosecutors also declined to bring charges.
Meanwhile, Nassar was allowed to see patients during that 2014 criminal investigation. What's more, both USA Gymnastics and MSU admitted that they did not communicate to each other that Nassar was under investigation by their separate institutions, according to Michigan Live. A New York Times report later found at least 40 women and girls who were abused between July 2015, when the allegations against Nassar first came to the attention of the FBI, and September 2016, when MSU finally fired Nassar.
As the women delivered their impact statements in court this week, they also called out the university, alongside USA Gymnastics, for their lack of accountability. "It's horrifying that MSU and USA Gymnastics are not stepping up to their plate to admit their wrongdoing," Olivia Cowen said during her statement. "I've gone from a raving fan of MSU to now seeing green and white in the very same way I do Larry Nassar. I want MSU and USAG to know what they have done is on the very same level of accountability as the crime Nassar has committed."
Many of Nassar's victims were not world-famous athletes, and instead encountered abuse as student athletes at Michigan State, or elsewhere in the Michigan community.
"It's hard to feel like, if I was an Olympic gymnast, maybe this would be different," Jessica Smith, who says Nassar abused her when she was 17, told HuffPost. "If I was a football player at MSU or a basketball player at MSU, then maybe the public and MSU as an institution would care more."
MSU has denied any cover-up relating to Nassar. "Any suggestion that the university covered up Nassar's horrific conduct is simply false," the university said in a statement, in response to the victim impact statements this week:
The university is conducting an internal review of the handling of the Nassar case, led by former federal prosecutor and White House counsel Patrick Fitzgerald. Jason Cody, a spokesperson for MSU, told Michigan Public Radio that if the review turns up anything criminal, it will be referred to law enforcement.
Are gymnasts particularly vulnerable to abuse?
There's an even broader question of institutional culpability in the Nassar case: the institution of elite gymnastics itself.
Abuse exists across Olympic sports. The US Olympic Committee has taken steps to address this, including opening the US Center for SafeSport, now an independent nonprofit, which oversees abuse reports and education and training for all 49 Olympic governing bodies.
Shellie Pfohl, the president and CEO for the Center for SafeSport, told Vox that one of their top priorities is to make sure those who come forward with abuse allegations aren't retaliated against, and they are trying to foster a culture change that puts athletes' safety first. "Protect athletes no matter what," she said. "Their well-being is more important than making the team or earning a medal."
But some argue that certain factors make elite gymnasts more vulnerable to abuse.
Top gymnasts are usually still in their teens: Gabby Douglas won the individual all-around title at the London Olympics at age 16 in 2012.
That means that teenagers are facing grueling physical training and an extremely competitive environment that can make them vulnerable to abuse — an environment journalist Joan Ryan described in 1995's Little Girls in Pretty Boxes, a book exposing the abuses top female gymnasts and figure skaters face.
"My whole book was about really framing what goes on in elite gymnastics as legal, celebrated child abuse," Ryan said. "There is nobody looking out for these girls."
Girls in the sport are desperate to achieve, and just as desperate to please the adults around them, she concluded. And that makes them vulnerable. In this environment, Ryan said this week in an interview with Vox, "the abnormal starts to become normal."
Ashley Stirling, a professor of kinesiology and physical education at the University of Toronto, stressed that athletes of any age or gender are no more or less susceptible to sexual abuse than other groups of people.
But, she said, the research has shown that among athletes, women and girls at "the imminent age of achievement" are the most vulnerable — which in gymnastics is frequently adolescents and young teens.
"The younger that age is, the more at risk that sport is to sexual violence," Stirling said. She added the risk factors increase for those who define themselves as athletes — something particularly true for an Olympian or other top athlete.
Such competitors may fear speaking out because it may feel as if they're sacrificing their goals — and part of their identity.
That can increase the pressure to keep quiet about abuse. Teenage girls, said Ryan, are training like professional athletes, under enormous pressure, and are grateful to be with the top coaches. They have a short window to succeed in the sport. Rocking the boat, so to speak, isn't an option.
"These are girls," she said. "If you are an elite gymnast you are a perfectionist. You're totally driven. Totally focused. Your parents have probably mortgaged the house and they have a lot riding on your success, [so] you're not going to disappoint anybody."
Sourse: vox.com