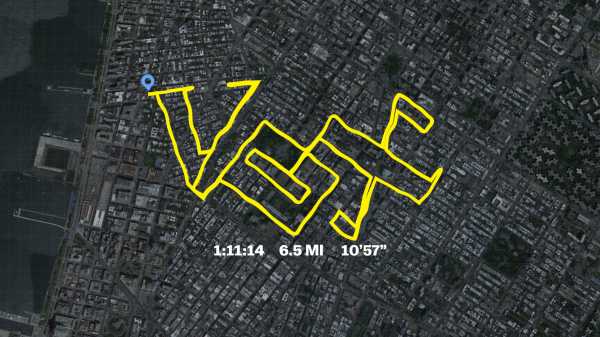 While turning your run into a daily doodle isn't the easiest way to train, something else Gene's doing can help you improve your running: using GPS to track and share your run.
Researchers at MIT analyzed data from millions of runners and found that, when runners share their activities on a social network, they run farther, faster, and longer. Not only that, their research also determined that sharing runs can encourage other people in your social network to improve as well.
With GPS, it's never been easier. These days, all you need is a mobile phone to download Strava, RunKeeper, or any number of fitness apps that allow users to track their run and post the data once they finish.
Sounds pretty good, right? Well, there are downsides: namely, the invasion of privacy that comes with sharing your jogging routine online. So far, one major app has already come under fire for unknowingly sharing detailed military information uploaded by users who were sharing their runs online.
To learn more about what happened and how GPS can help you improve your running, make sure to watch the video above. For more videos, subscribe to Vox's YouTube channel.
Sourse: vox.com