By Louise Walsh
This is the kind-hearted seven-year-old boy who has melted hearts in offering real sportsmanship to a Monaghan GAA club scarred as a result of a sinkhole near its grounds last week.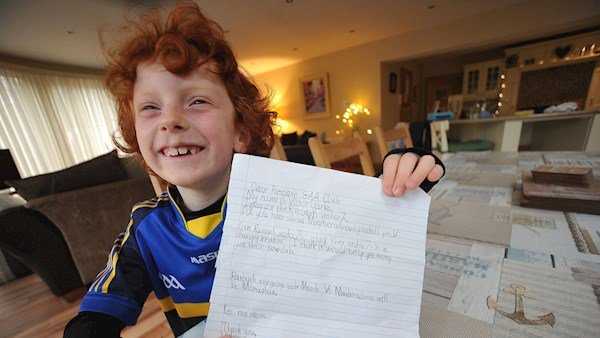 Victor Clarke. Photos: Seamus Farrelly
Little Victor Clarke from Ratoath GAA in Meath wrote to his club in a bid to organise a charity match to help Carrickmacross side Magheracloone Mitchells get back on its feet after huge cracks appeared in the pitch.
The St Paul's NS student overheard his dad Roy talking about a fundraiser between the 'Dubs' and the Royals for their own club when he thought of the idea for the letter, which has gone viral.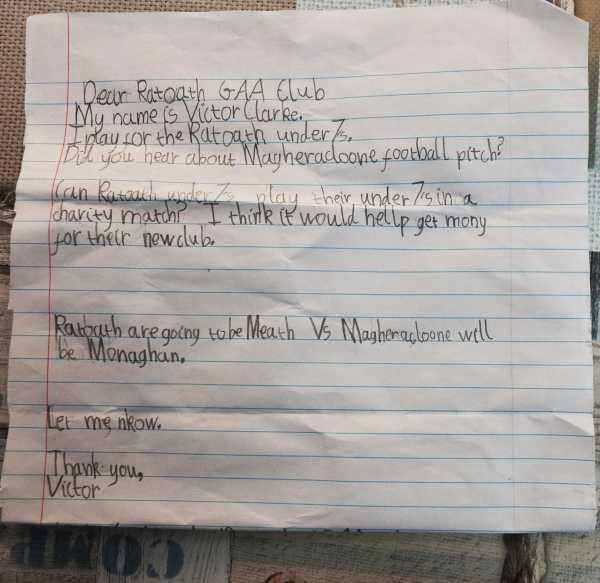 The letter says: «Dear Ratoath GAA Club, I play for the Ratoath Under 7s
«Did you hear about Magheracloone GAA pitch?
«Can Ratoath Under 7s play their Under 7s in a charity match? I think it would help get money for their new club
«Ratoath are going to be Meath VS Mageracloone will be Monaghan. Let me know.»
READ MORE:
Sourse: breakingnews.ie