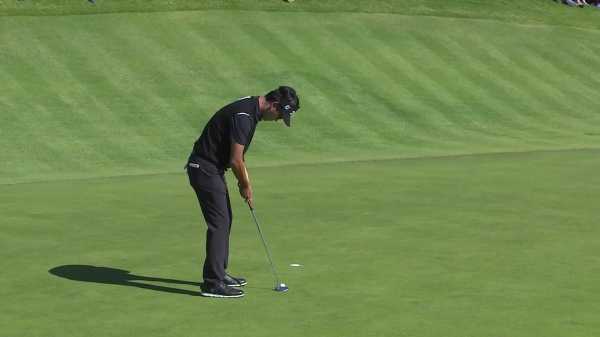 Kevin Na takes more than a minute to line up a close-range putt for par during the final round of the Genesis Open.
The contentious issue of slow play reared its ugly head once again during the final round of the Genesis Open, but what is the solution to speed up the sport?
Bubba Watson made a return to the winner's circle with a two-shot victory at Riviera, his 10th PGA Tour title, in a round that was once again overshowed by a number of players taking excessive amounts of time to play their shots.
The final threeball of Watson, Cameron Smith and Patrick Cantlay needed five hours and 20 minutes to complete their round, while the penultimate group — containing Kevin Na — also took an excessive amount of time to get through 18 holes.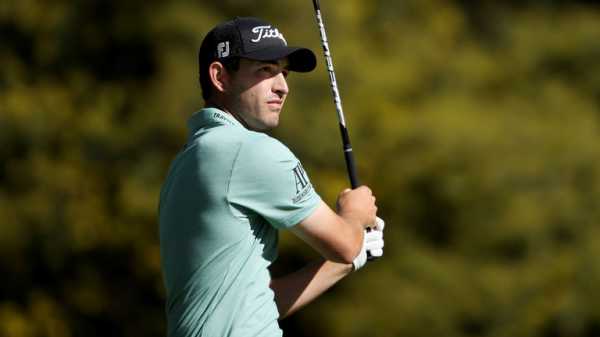 Na was heavily criticised on social media by Sky Sports viewers — including former England cricketer Kevin Pietersen — for taking an age to play his shots, particularly after needing more than a minute to nudge in a three-footer for par at the second hole.
The latest issues come just weeks after JB Holmes took more than four minutes to play a shot during the final round of the Farmers Insurance Open, with pace of play incidents starting to generate debate more frequently on the golf circuit.
PGA Tour Golf
February 20, 2018, 1:00pm
Live on
Get Sky Sports Get a Sky Sports pass
There have been calls for the sport's governing bodies to become more forceful in stamping down on the issue which, for many, is ruining the enjoyment factor of watching golf.
How would you improve the pace of play in golf? Tweet in your comments to @SkySportsGolf and vote on how you think slow play should be punished!
Also See:
Watson claims Genesis win
Bubba: I considered quitting
McIlroy: Tiger 'very close'
Golf live on Sky Sports
Sourse: skysports.com