By Cóilín Duffy at Dublin Airport
Ireland's Women's Cup Hockey heroines are back on home soil, after returning to Dublin Airport at midday.
It's ahead of a public reception from the Lord Mayor of Dublin Niall Ring and Dublin City Council in Dame St at 3pm.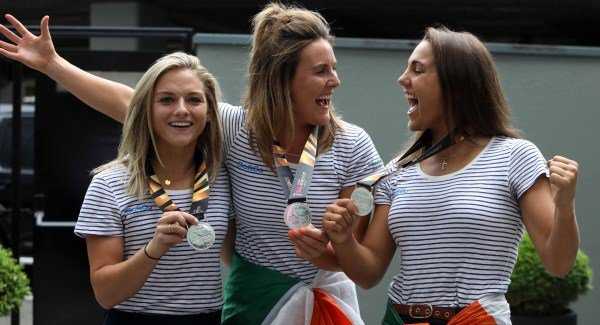 Sports Minister Shane Ross along with Hockey Ireland officials and family and friends of the squad greeted the Silver medalists at the Airport.
In welcoming the side Minister Ross announced an additional €1.5m in support to Irish teams competing in major competitions.
"In response to what you have done and others, but in particular because of the timing of what you have done I want to say that I have decided that we will give an additional 1.5 million for Olympic and World Championship preparation and Hockey will enjoy a significant share," he said.
The Minister added that the World Cup Silver achievement was particularly special.
"What you have done for us is something quite exceptional. I'm sure you can't measure it yourselves at this stage, but when you see the reception you get today in Dame Street, you will realise how you captured the nation."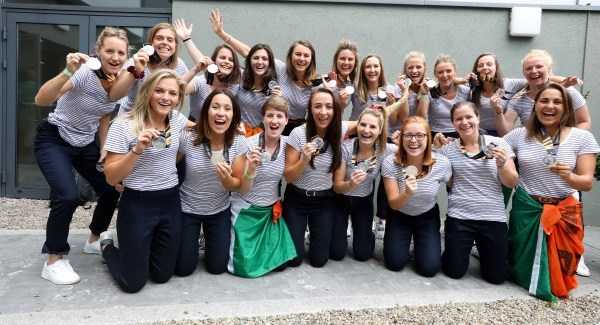 Team captain Katie Mullan said it's an unbelievable feeling to be returning to Ireland with World Cup Silver medals in their grasp.
"It's been crazy," the Coleraine native said.
"To think that we have achieved what we have achieved and to be standing here with a silver medal – you never could have dreamt it.
"From a support perspective it's seems to be getting better and better every day. More people were coming over and more people were paying obsence amounts of money to get to the stadium.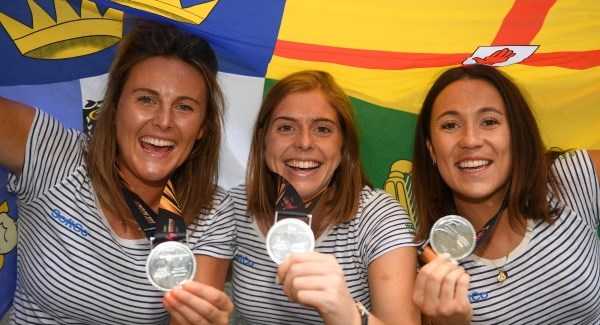 "To come home and to see what the support has been like as well it's just amazing. Literally the whole country is behind us and it's such an incredible feeling."
Sourse: breakingnews.ie