Sandro Tonali will miss Newcastle's league match at Wolves on Saturday; Aston VIlla's Nicolo Zaniolo, who is being investigated in same probe, met with public prosecutors on Friday but his lawyers are confident his case will soon be closed with their client contesting the allegations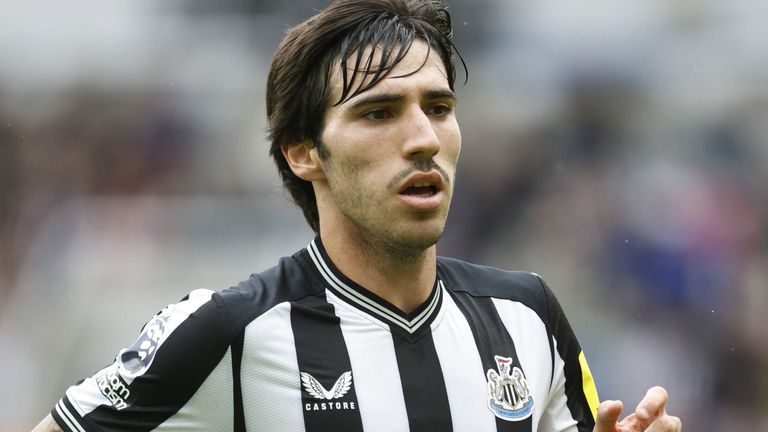 Sandro Tonali's 10-month ban from football for betting violations has been ratified by FIFA with immediate effect.
The Newcastle midfielder will not be available for Saturday's Premier League match at Wolves – live on Sky Sports.
Eddie Howe, the Newcastle boss, had expected to have Tonali available at Molineux on Friday morning, before FIFA approved the request of Italian authorities to uphold his punishment worldwide.
"We've not had anything from the Italian authorities so we are waiting for that official confirmation to come through," said Howe. "There's a high chance he could be available for us. A few things need to happen before the ban is imposed, so let's see."
Tonali has admitted to betting on matches in Italy as an AC Milan player. His co-operation in the investigation by Turin prosecutors helped the 23-year-old to avoid a potential three-year ban.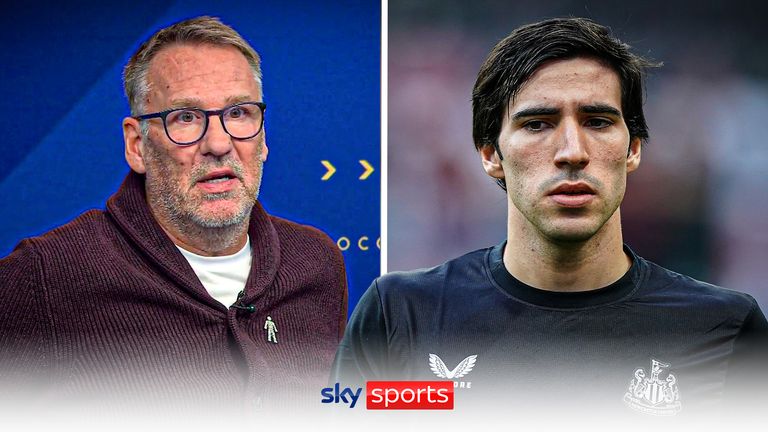 Paul Merson shared his thoughts on Sandro Tonali's situation at Newcastle before the ban came into effect
The Italy international will not be allowed to play football again until late August next year, meaning he will miss Euro 2024 and the start of next season for Newcastle.
Tonali must also attend treatment sessions for problem gamblers and give a series of talks about his experience over a further eight-month period as part of his deal with Italian authorities.
Sky Sports News understands the PFA are working with the player.
Zaniolo's lawyers confident his case will be closed soon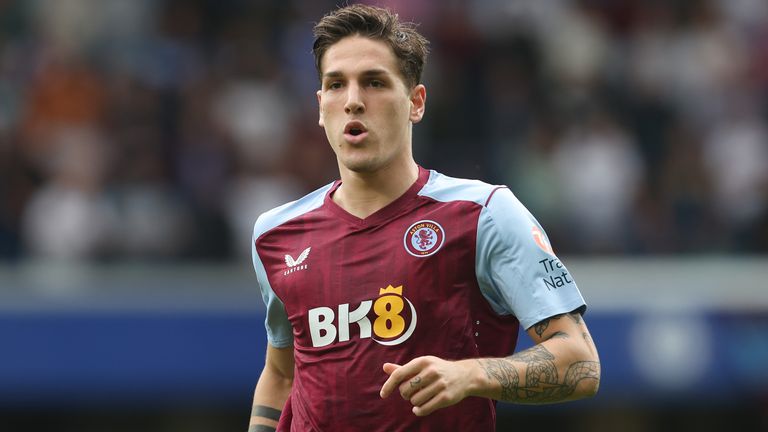 Image: Nicolo Zaniolo is contesting the allegations that he bet on football
Aston Villa midfielder Nicolo Zaniolo was involved in a meeting with public prosecutors in Turin on Friday after being questioned in relation to the same betting probe that saw Tonali handed a ban.
Zaniolo – who was questioned for around three hours – has always contested the allegations that he bet on football.
The former Roma midfielder's lawyers said on Friday that they were "confident" his case would "soon be closed".
Their statement read: "Zaniolo answered all the questions and did not evade any of the objections formulated by the prosecutor, definitively clarifying his position.
"No evidence was found against him concerning betting on football matches. He acknowledged that he occasionally played poker and blackjack on illegal platforms and clarified that he had never been subject to threats or intimidation.
"We are confident that our client's legal case will soon be closed."
Sourse: skysports.com