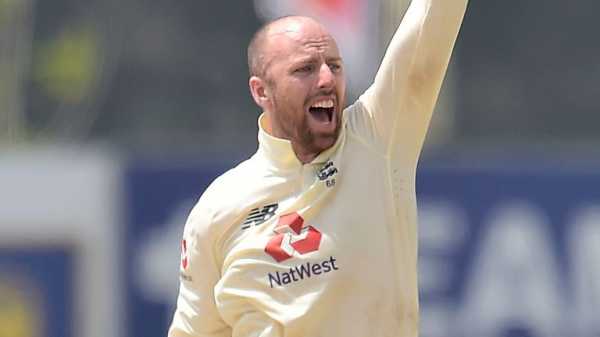 1:47 England spinner Jack Leach says he is prepared for the pressure of playing in India after a promising start to the year against Sri Lanka
"He is up there with Ben Stokes as the most enjoyable cricketers to watch. When Pant goes out to bat, I watch. I would not want to be next in because you know things will happen. But if he continues to play the game with the joy and energy he has at the moment as if he is still an 11-year-old then he will pose so many challenges to the opposing team.
"Sehwag put the fear into opposing bowlers and Pant has the same ability at six to do the same. He will make mistakes and get out for low scores at times but he will also win so many games."
It's clear that Pant has the talent with the bat, now it's about improving his keeping and his consistency.
He is the only Indian wicket-keeper to score Test centuries in Australia and England and has shone in the Indian Premier League, but his successes have mostly been fleeting. There have also been plenty of ups and downs in his career, with his 'up' in Australia preceded by a largely disappointing 2020 and criticism over his fitness during the IPL.
It seems likely that his performances in Australia will see him start the series against England as the wicket-keeper batting at number six. There's also the option for India to play him purely as a batsman, with Saha behind the stumps, but that would reduce their bowling options.
India batting coach Vikram Rathour says Pant, who made 92 in both his previous two Test innings on home soil, will be "extremely important going ahead".
"We have always believed that he is one of the exceptional players," Rathour told the Hindustan Times.
"He had a tough time last year or so. But he has been working hard, training hard. We all believed that on his day he is a match-winner."
Will Pant be India's match-winner against England? Or will his skills behind the stumps prove a problem?
Sourse: skysports.com