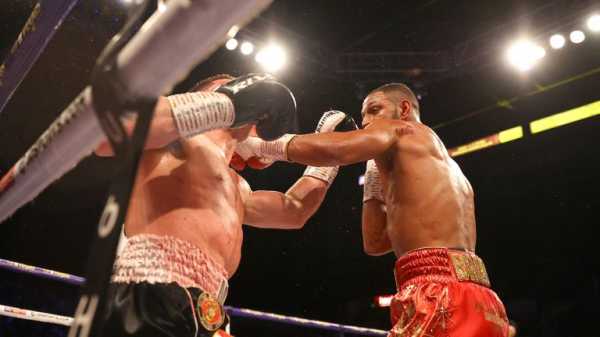 0:57 This is Kell Brook's most recent KO – he debuted against Peter Buckley
There is often a sadness at the heart of these journeymen boxing stories.
Kristian Laight, who retired when he matched Buckley's 300-fight record but lost even more (279) told Sky Sports in 2018: "Of course I'm a failure in terms of boxing. But when my little boy is older, people will ask him if he was fed, and had clothes on his back. He does. I went out and did it the hardest way imaginable to earn for my family."
Buckley, it is worth remembering, did not aspire to a career full of losses. He just readily accepted the cards that were dealt to him. He navigated through boxing's inner-workings and found a benefit to himself.
He was stopped just 10 times in 300 fights, a remarkable demonstration of his durability, but he passionately insists that five of those were misjudgements from the referees.
There is a ruefulness when Buckley explains losing 256 times.
"Take 100 of those fights – some of those were by half a point," he insisted. "I've got 12 draws – they were 12 wins, really, because I was away from home.
"I could try my heart out and still get beaten. Or make it as easy as I want and still get beaten. For the same money."
He concedes there are regrets: "I took fights at late notice when I'd been out the night before. I liked going out."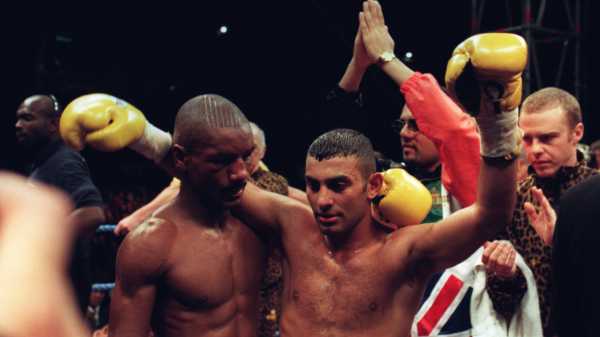 Look back at when Naseem Hamed beat Steve Robinson to become WBO champion – he previously beat Buckley
His influence has, indirectly, reached the world stage. He named Duke McKenzie as the best opponent he ever fought ("Naz was a great fighter but when I fought him? He was on the way up").
Kell Brook was derided by Errol Spence Jr at the press conference for their world welterweight title fight for debuting against someone with 189 losses – that was, of course, Buckley.
He even once fought on a Mike Tyson undercard.
Buckley retired in 2008 with a rare victory, ending an 88-fight winless run. His autobiography King of the Journeymen: The Peter Buckley Story is coming soon and depicts an abnormal existence that teeters on the fine line between notable success and abject failure.
Sourse: skysports.com