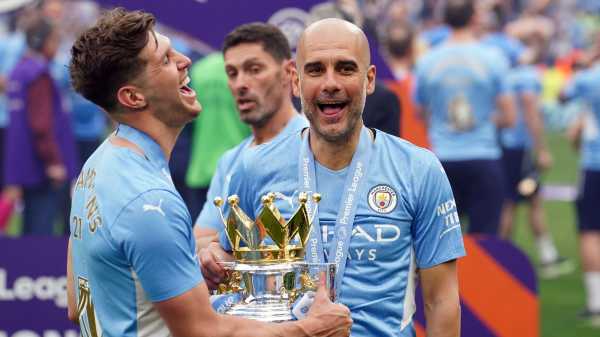 Guardiola gets his true Man City moment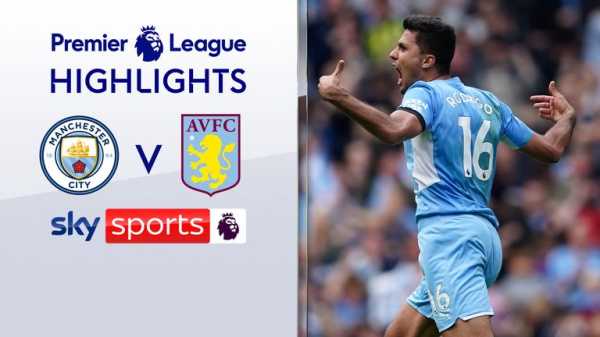 FREE TO WATCH: Highlights from the match between Manchester City and Aston Villa
It seems strange to cite an occasion when Manchester City almost blew the title as Pep Guardiola's greatest moment as their manager but for all the wonderful football, for all the dominance that has led to four Premier League titles in five seasons, this was different.
It was magical and Guardiola had perhaps sensed it beforehand. His programme notes alluded to those memorable moments of the past, perhaps craving one of his own.
Man City 3-2 Aston Villa – Match report & highlights
How the teams lined up | Match stats
"How many times in our more than one hundred years of history have we lived what we are going to live this afternoon together? How many? At Brighton three years ago? The historical Sergio 93:20 moment? Paul Dickov at Wembley in 99… Yes… a few times in our lives."
This was something of that ilk – even ending in the same 3-2 result that did for Queens Park Rangers in such crazy circumstances inside the same stadium a decade ago.
Trending
Papers: Man Utd prepare for exodus to clear £80m from wage bill
Transfer Centre LIVE! PL managers reveal summer plans after Final Day
'Idiots, scumbags' – Neville, Keane shocked by pitch invasions
De Gea: Those who don't want to stay, just go
Villa goalkeeper Olsen 'assaulted' after Man City title win
Salah strikes in Liverpool win but it's not enough for PL crown
No top-four finish but Arsenal's future is bright
Klopp: Close but not close enough | This adds to CL motivation
Hamilton 'so happy' with Merc pace | 'He would have raced for the win'
Final-Day Hits and Misses: Pep gets his Aguero moment
A football club is the sum of the stories it tells about itself. This will go down in lore, adding to the belief that anything is possible. They will talk about it, write about it, sing about it. Guardiola's team have done many things. They had never before done this.
Adam Bate
Zinchenko and Gundogan turn the game
Tactically, of course, this was a monstrosity for 45 minutes and then a panic-induced living nightmare for much of the second half too. John Stones at right-back offered little, Fernandinho, playing in the centre of defence, found himself tormented by Ollie Watkins.
Also See:
Guardiola got his substitutions right if not his starting line-up. The half-time introduction of OIeksandr Zinchenko for Fernandinho moved Stones into the centre and ensured he had a back four all comfortable in their roles rather than two men playing out of position.
Sunday's scores | Final Premier League table
Get NOW to stream big moments | Get Sky Sports
Watch Premier League highlights from every game
The fluidity improved and the chances started to come. Raheem Sterling made a difference too but it was the decision to turn to Ilkay Gundogan in favour of Bernardo Silva – and instead of Jack Grealish – that proved decisive.
It was not the desperation move that others might have opted for. But Gundogan's knack for ghosting into the penalty box was exactly what was required. He did it twice after coming on and that changed everything.
Guardiola does not always get it right and this nearly went horribly wrong. But amid all the nerves, this was a cool call.
Adam Bate
Liverpool second but still special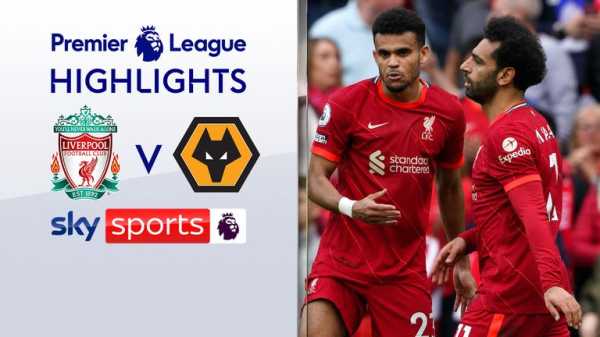 FREE TO WATCH: Highlights of Liverpool against Wolves
'92 points is crazy' said Jurgen Klopp in his post-match press conference, as he tried to put into context the scale of Liverpool's achievements in the Premier League this season. But no one in Anfield needed reminding about that, despite Manchester City lifting the trophy for a fourth time in five seasons on Sunday.
Before kick-off Liverpool fans were asking each other 'what if we do it' – but none truly believed they would turn the title race around on the final day.
When Man City's frailties against Aston Villa were relayed, plenty began to dream. There were even wild, disbelieving celebrations when false reports of a third Villa goal were spread.
Liverpool 3-1 Wolves – Match report and highlights
How the teams lined up | Match stats
But when the full-time whistle blew and confirmed the destination of the crown, there was no crushing disappointment. Instead there was recognition and appreciation from around the ground for the efforts and achievements of this Liverpool team. Pushed by City, they have once again hit an incredible level.
The Carabao Cup. The FA Cup. 92 points. It's a brilliant haul. And still a Champions League final to look forward to. On Saturday against Real Madrid Liverpool have it in their own hands to turn this into an even more special season.
But like on Sunday, win or lose, this Liverpool side have already proven their quality.
Peter Smith
Ten Hag facing mission impossible at Man Utd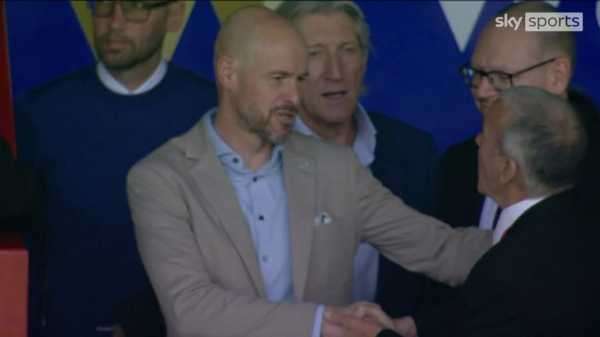 Incoming Manchester United manager Erik ten Hag is in the stands at Selhurst Park to watch his new side play Crystal Palace.
The cameras were trained on Erik ten Hag at Selhurst Park on Sunday, but the incoming Manchester United manager gave little away as he watched his new side beaten by Crystal Palace.
The Dutchman can't have been pleased with what he saw. For the first time he got to see first-hand the task that awaits him in Manchester.
United finish the season with their lowest ever points tally in the Premier League era and a goal difference of zero. If it had not been for Brighton, United would be spending next season playing in the Europa Conference League – a competition befitting of this team.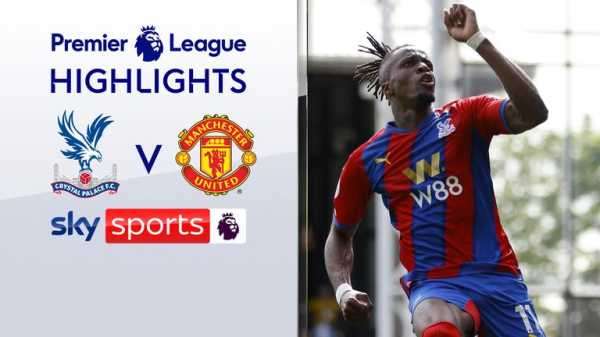 FREE TO WATCH: Highlights of Crystal Palace against Manchester United in the Premier League.
Palace 1-0 Man Utd – Match report & highlights
How the teams lined up | Match stats
Sunday's scores | Premier League table
Get NOW to stream big moments | Get Sky Sports
There is a deficiency of quality in this squad, something Ten Hag will move quickly to address in the transfer market. But interim manager Ralf Rangnick suggested another problem area for Ten Hag to consider.
He said: "This is important when we think of new players – when the board together with the manager are thinking about new players – that we make sure they are not only players that have the quality to strengthen the squad but they are players who will invest in the team spirit."
For so long under Ole Gunnar Solskjaer, United got through by relying on individual brilliance. It was never going to last and this season the chickens have come home to roost.
The lack of harmony in the squad was clear for all to see after the game, as David de Gea fired a warning to those that aren't fully committed, telling them to leave this summer.
Everywhere Ten Hag looked today he would have seen problems. If he didn't know what was facing him at Old Trafford, he certainly has a clearer picture now.
Zinny Boswell
Conte must be backed by Spurs after CL qualification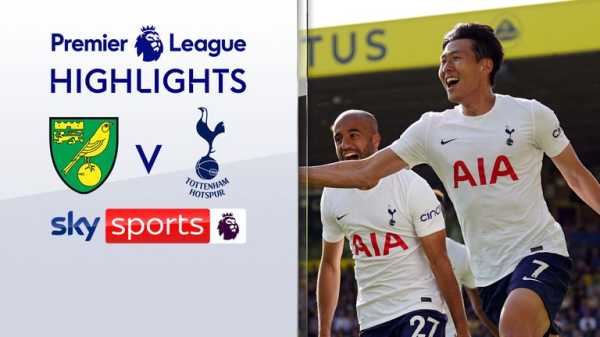 FREE TO WATCH: Highlights from the match between Norwich and Tottenham in the Premier League
After guiding the club to the Champions League, Tottenham head coach Antonio Conte is already making noises about the summer.
"We need to improve a lot," he said. "Next season the league will be very difficult for all the teams.
Norwich 0-5 Tottenham – Match report & highlights
How the teams lined up | Match stats
"With five subs you can change a game. If the bench is strong like a top team, like City, Chelsea, United and Liverpool, you need to improve a lot your squad in quality aspect and numerical aspect.
"You have to face in England three national competitions and one in the Champions League."
But Conte has every right to demand more from the club.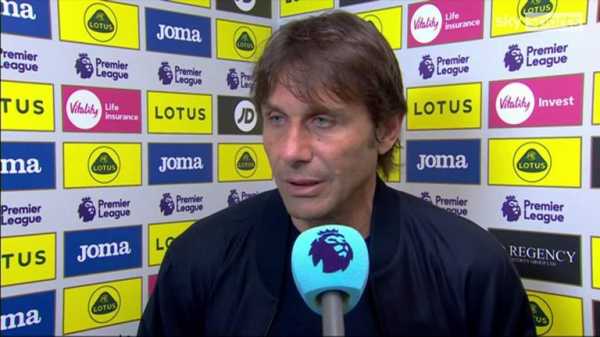 Antonio Conte says Tottenham's fourth-place finish is one of the biggest achievements of his managerial career.
He has held up his end of the bargain by taking Spurs back to European football's elite club competition and now it is time for Spurs chairman Daniel Levy to do his bit.
Levy was in attendance at Carrow Road on Sunday to watch Tottenham demolish Norwich and is well aware of the love Conte has from both players and fans following the jubilant scenes at full time, and he is under pressure to ensure that appreciation is matched at boardroom level.
The Spurs supremo would have also seen Dejan Kulusevski and Rodrigo Bentancur – the two signings made in January that have transformed the side – star to show that Conte and transfer chief Fabio Paratici are fully in sync heading into a pivotal summer transfer window.
It will give Levy encouragement too that there will be no more big-money mistakes like Tanguy Ndombele and Giovani Lo Celso and he can trust Conte and Paratici to sign players that will both improve and add depth to a Spurs squad that featured four academy youngsters on the bench at Norwich on Sunday.
If Levy and Spurs back Conte this summer then it could well deliver next season what the club have craved since 2008 – silverware.
Declan Olley
Exciting times ahead for Howe's Newcastle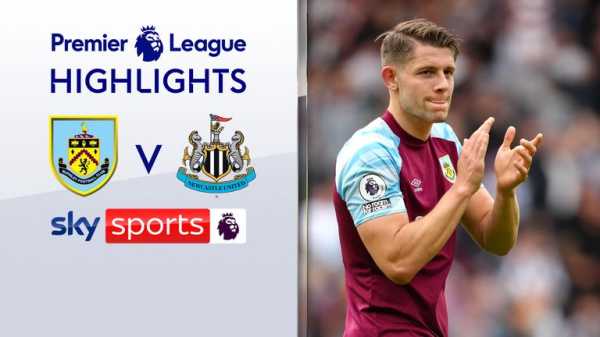 FREE TO WATCH: Highlights of Burnley against Newcastle in the Premier League
Newcastle and their fans surely cannot wait for next season to get going after a seismic turnaround in their fortunes and results following the appointment of Eddie Howe in place of Steve Bruce back in November.
The Magpies were seemingly heading for the Championship when the former Bournemouth boss arrived at St James' Park, only for form worthy of a top-four bid to propel the club rapidly up the table to a highly respectable 11th-place finish.
Burnley 1-2 Newcastle – Match report & highlights
How the teams lined up | Match stats
So much so, in fact, that this year Newcastle have managed to pick up an incredible 38 points in the Premier League (W12 D2 L5), a haul bettered only by three sides: Liverpool (51), Man City (43) and Tottenham (41).
And considering Newcastle's Saudi owners are also set to back Howe significantly in the transfer market this summer, a challenge for the Champions League places next season surely cannot be ruled out.
Richard Morgan
Arsenal facing crucial summer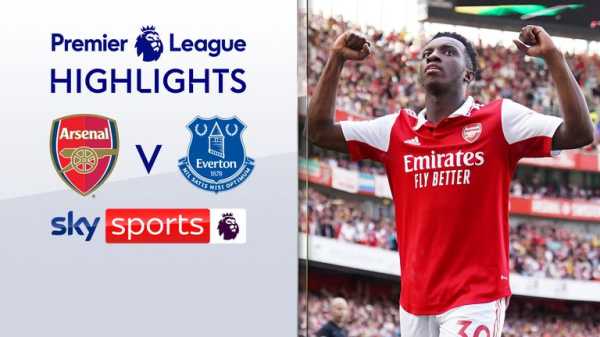 FREE TO WATCH: Highlights from the match between Arsenal and Everton
Mikel Arteta made no effort to hide his disappointment at Arsenal's failure to clinch a top-four finish after their 5-1 win over Everton. He described the "feeling of guilt" as "painful", saying he wasn't in the right frame of mind to make a "fair assessment" of their season.
When he is, though, and the lingering pain of Monday's defeat at Newcastle has subsided, he will surely see the season as one of progress. Even a fifth-placed finish is better than most expected. A top-four finish would have wildly exceeded expectations.
Against Everton, there were reminders of why the Emirates Stadium now bubbles with optimism. In Martin Odegaard, Gabriel Martinelli and Bukayo Saka, they possess three of the most exciting young players in the country – and all of them will get better.
Arteta has nurtured those players well and built strong foundations. He has overhauled the squad, changed the culture and recreated a sense of unity between players and fans which had long been lost.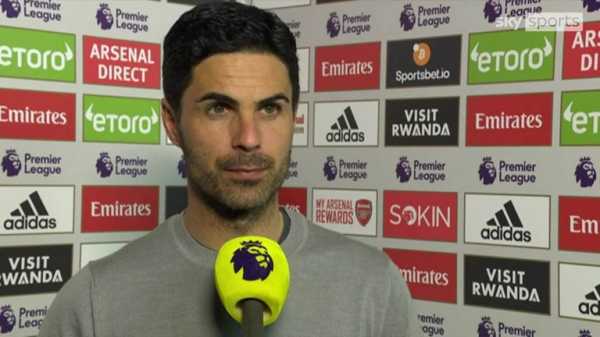 Arsenal boss Mikel Arteta admits it is 'painful' to miss out on Champions League qualification, despite finishing the season with a 5-1 victory over Everton.
But the challenge now is to keep building.
This summer will be crucial. Arsenal's recruitment last year helped to lower the average age of the squad. The clear-out of high-earners on downward trajectories lowered the wage bill.
Now, though, they need to add experience, greater depth, and more quality in key positions in order to ensure they can avoid costly collapses like those at Tottenham and Newcastle – and cope with the gruelling schedule of Europa League football.
"You can see what we have on the pitch now and what this club had on the pitch 10 or 20 years ago," he said in his post-match press conference at the Emirates Stadium. "We know where we have to go and we are not going to stop."
They cannot afford to.
Nick Wright
Arsenal 5-1 Everton – Match report and highlights
How the teams lined up | Match stats
Hard work starts now for Lampard and Everton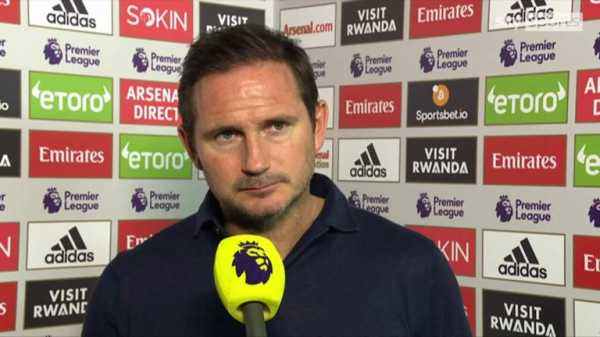 Everton boss Frank Lampard says fatigue played a part in the heavy defeat to Arsenal on the final day of the season.
Everton's race was already run when they turned up at the Emirates Stadium!
Before the game, Frank Lampard's name rung out from the away end. They'd achieved what they needed to achieve on Thursday night when that thrilling comeback against Crystal Palace secured their Premier League status for next season.
It was an emotional night at Goodison, and it was clear to see it had taken a lot out of them.
Without Jordan Pickford and Richarlison, and with Seamus Coleman and Anthony Gordon on the bench, it proved a difficult task against Arsenal, who ran out heavy winners at the Emirates Stadium.
Of course, the result matters little right now and despite the scoreline, the Everton fans in attendance in north London were in celebratory mood after their escape from relegation. One of the biggest cheers of the afternoon came from the away end when news of Man City's dramatic comeback to secure the title ahead of Liverpool filtered through.
However, defeat is another reminder of what a difficult season this has been for the Toffees. It should never have come to this for an Everton squad full of established internationals and the challenge now is to stop it ever getting to this point again.
Lampard – who replaced Rafael Benitez in January – has achieved what he set out to do but he will know this is just the start. He will know the work starts right now to get this Everton side moving back in the right direction, and unlike his predecessor, he has a united fanbase right behind as he tries to do it.
Oliver Yew
Marsch is the man – for now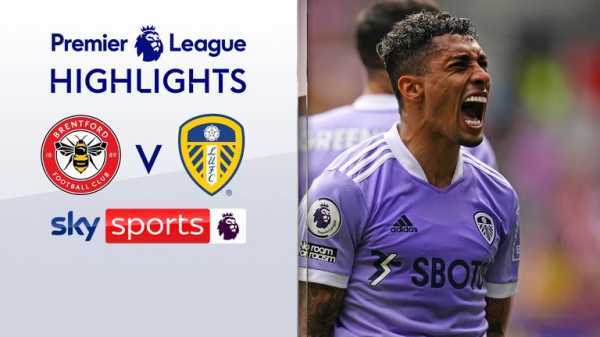 FREE TO WATCH: Highlights of Brentford against Leeds United in the Premier League.
Jesse Marsch and Leeds United has been a stormy relationship since day one, with lusting for exes, language barriers and a new style of football threatening to leave both sides searching for new partners throughout.
It felt most like an ill-fitting rebound as the Whites went into the final game of the season in the very relegation zone they had fired Marcelo Bielsa in order to escape – although it has been pointed out many times that Leeds could easily have been already relegated had he remained in the hotseat.
In times of relationship struggles, professionals often ask what each party would like to change about the other. At the top of a long list of Leeds' desires would be Marsch's perceived brand of attritional football, which has been a difficult pill to swallow all the more because of what came before it.
Brentford 1-2 Leeds – Match report and highlights
How the teams lined up | Match stats
But for now at least, that attrition, certainly moreso than any great quality, was what got the job done at Brentford on Sunday. Leeds had to better Burnley's result, and they did it.
Were there any moments where they stretched Brentford, pulled them apart, opened them up? No. It took a penalty and a deflected goal from a corner to secure their survival.
It would be just as harsh as it would be shocking if Marsch did not get the summer to rebuild a Leeds philosophy built in Bielsa's image, but this still feels like a marriage of convenience where the gauge of public perception could turn against the American as quickly as it has swung his way.
"I don't want them to chant my name, I want them to chant who we are, this is not about any one person and it's certainly not about me," he said, unprompted, during his post-match press conference.
Should Leeds suffer a repeat of their dreadful start next season, with one win and seven points from their first nine games, you can bet it will all be about him – and it would take a brave man to bet on him being Leeds manager this time next year.
Ron Walker
James helps to bail out Blues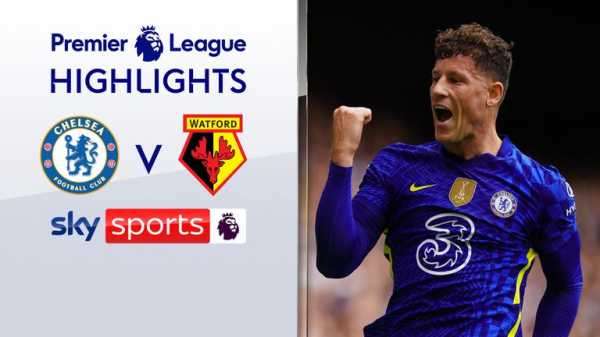 FREE TO WATCH: Highlights from the match between Chelsea and Watford in the Premier League
Chelsea's season has been a tough one to evaluate, with the sanctions placed on the club overshadowing events on the field in recent months.
Thomas Tuchel's side also lost on penalties to a generational Liverpool side in successive cup finals and, while they won the European Super Cup and Club World Cup, failed to come close to lifting the Premier League or Champions League.
Chelsea 2-1 Watford – Report and highlights
How the teams lined up | Match stats
As such, Chelsea's successes this season can perhaps be seen in the progress of a handful of their younger players on the field, including Kai Havertz and Mason Mount, who was crowned as the club's player of the year on the pitch at full-time.
But perhaps the biggest improvement has come from Reece James, who once again was crucial for the Blues as they salvaged an all-too-rare home win against Watford.
The England international's versatility was again utilised by Tuchel, as he began the game at wing-back before moving to full-back when the head coach switched his formation in the second half.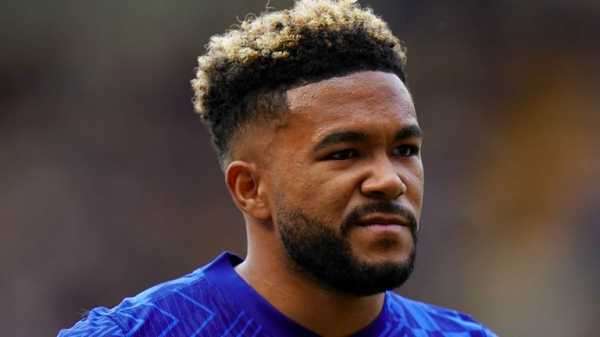 Image: Reece James
But his defensive responsibilities didn't prevent James from making his way to the byline as the game headed towards full-time, where he twisted his man inside out before digging out a cross with the outside of his foot that perfectly found Barkley at the far post.
James ends the season with nine Premier League assists – more than twice as many as in his previous two campaigns combined. A sign of the 22-year-old's creativity is that only Liverpool duo Trent Alexander-Arnold and Andrew Robertson recorded more assists during the campaign.
No matter what happens to Chelsea's squad this summer, it is sure that James will be a key pillar in the seasons ahead.
Joe Shread
Hodgson heads into retirement with another defeat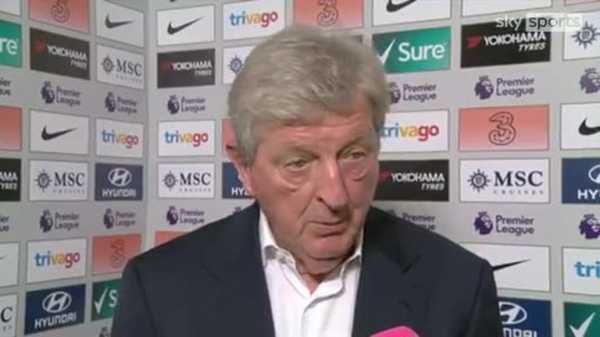 Roy Hodgson admitted he was grateful for the career he's had in football – but admitted he's looking forward to trying other hobbies as he begins his 'second' retirement
Roy Hodgson thought his Watford side had earned a deserved point at Stamford Bridge in his final game in management, but the game ultimately ended in familiar fashion for the Hornets – defeat.
The 74-year-old won just two of his 18 matches in charge at Vicarage Road, with the most recent of those coming over two months ago, but he felt his side were worthy of a point for their efforts in west London.
However, Hodgson was left to rue an "honourable" defeat which he described as "typical" thanks to Ross Barkley's late header.
While the Watford role was maybe one job too many for Hodgson, relegation doesn't take away from a remarkable managerial career that spanned five decades and saw him win trophies in five different countries.
Joe Shread
West Ham should hold their heads high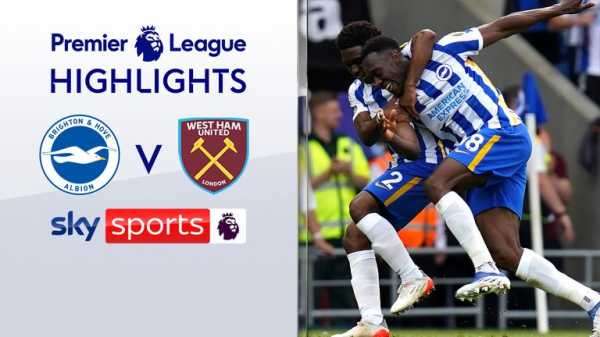 FREE TO WATCH: Highlights of Brighton against West Ham in the Premier League
The worst part for West Ham in defeat at Brighton would have been hearing Manchester United had been beaten at Crystal Palace.
The Hammers needed United to slip up at Selhurst Park while winning themselves to secure sixth and a Europa League place. Boss David Moyes would have stressed how important it was to hold up their end of the bargain.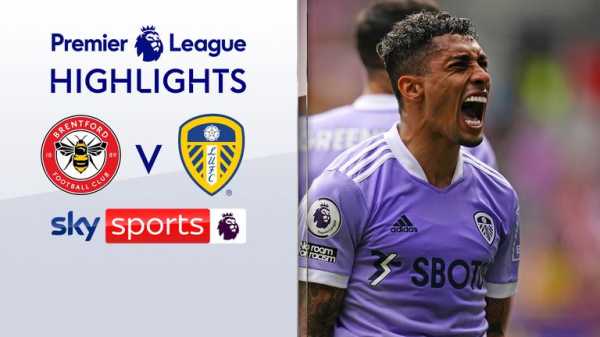 FREE TO WATCH: Highlights of Brentford against Leeds United in the Premier League.
Brighton 3-1 West Ham – Match report & highlights
How the teams lined up | Match stats
And they were on course to achieve that when Michail Antonio put them ahead just minutes after Palace took the lead until Brighton responded with a superb second half performance to force West Ham to settle for the Europa Conference League next year.
Moyes was unable to shift his focus away from his side's disappointing display although he will know the bigger picture is West Ham have enjoyed a fine season.
Seventh in the Premier League and a memorable run to the semi-finals of the Europa League while seeing the likes of Declan Rice and Jarrod Bowen develop into top Premier League players is undoubtedly a success.
The big question now is whether they will be able to hold onto their stars and add quality to not only move them closer to sixth place, but to try and gate-crash the top-four.
David Richardson
Don't get carried away, Brighton fans
The problem with securing a club-best Premier League finish is that expectations for next season will be sky-high.
Graham Potter has been one of the managers of the season by lifting Brighton to a memorable ninth place having finished 16th last term.
The feeling this time last year was that the Seagulls were better than their position suggested after statistically underperforming.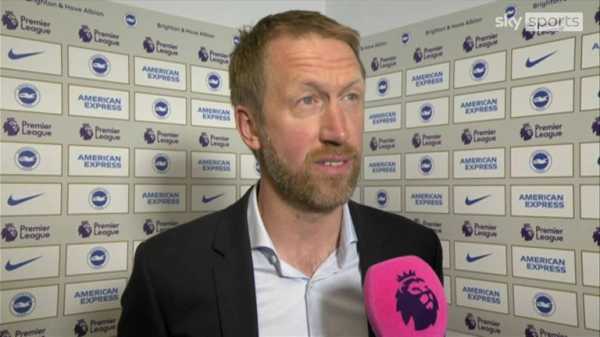 Brighton boss Graham Potter said he was extremely proud of his side after they achieved their highest ever finish in the Premier League
Things have now levelled out with this their best Premier League season for points (51), wins (12), defeats (11) and goals conceded (44). Brighton supporters may well dream of where they would have ended up if they'd turned a few of their 15 draws into victories.
Brighton finished with the 16th-best home record in the division yet were fifth behind only Manchester City, Liverpool, Chelsea and Tottenham on the road. It is clear they need to find a goalscorer in the summer after no player hit double figures – Neal Maupay coming closest with nine.
But top of the list should be Brighton supporters managing expectations next season – at one point during this record-breaking season they booed their team off at home. Potter always speaks of the aim for his side being to make progress which does not necessarily mean finishing in a higher position.
David Richardson
As Burnley's gamble backfires: what now?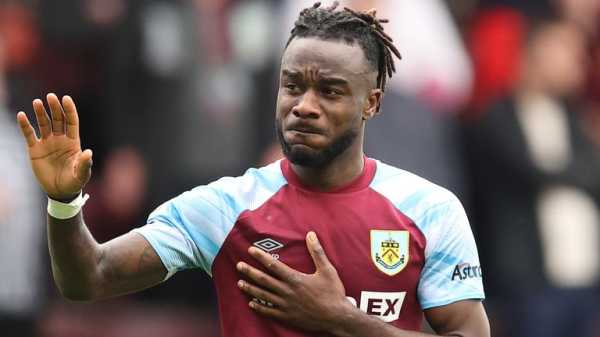 Image: Maxwell Cornet fights back tears after Burnley were relegated from the Premier League
Burnley's worst fears heading into a pivotal final day of the Premier League season came to pass and, after a six-season stint in the top flight, the Clarets are heading back to the Championship.
Having stepped into the breach vacated by Sean Dyche after more than a decade at Turf Moor, caretaker boss Mike Jackson had offered hope, however slim, that Burnley could just save their skins. In the end, their valiant survival bid fell agonisingly short, just three points the gap to 17th-placed Leeds United and safety.
Jackson conceded the pain of relegation would haunt him forever, and Burnley's relinquishing of a seat at English football's top table could be one which haunts the club's very existence at the top of the pyramid.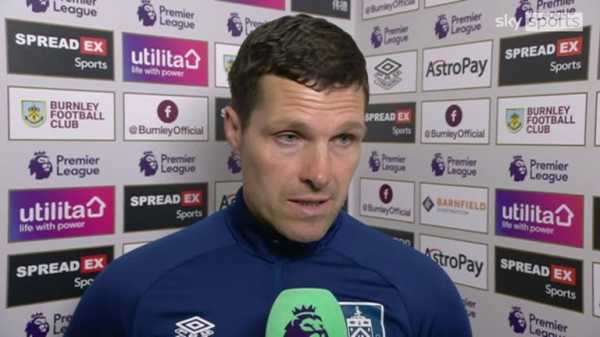 Burnley caretaker manager Mike Jackson was devastated for his side and fans after getting relegated on the final day of the season.
Burnley 1-2 Newcastle – Match report and highlights
How the teams lined up | Match stats
Club accounts confirmed a "substantial" portion of a £65m loan taken out during ALK Capital's leveraged takeover would have to be repaid in the event of their relegation. Now a reality, the scramble for funds could see the club's assets raided.
Captain Ben Mee and defender James Tarkowski headline a list of nine players out of contract, the relegation release clause in Maxwel Cornet's contract raises concerns, while England goalkeeper Nick Pope and Dwight McNeil are set to be preyed upon following relegation.
An overhaul is needed at Turf Moor, on and off the pitch, starting with the appointment of Sean Dyche's long-term successor.
Jackson has earned the right to be in contention after coming so close to keeping Burnley up, but the club would be forgiven for targeting a higher-profile appointment given the scale of the task and uncertainty placed in front of them.
Jack Wilkinson
Wasteful Wolves need striker to improve
Thirty-eight goals in 38 games. There's no surprise as to where Wolves' first priority in the transfer window will be after this season: A striker.
Only the three relegated sides – Burnley, Watford and Norwich – scored fewer goals this season and Sunday's defeat at Liverpool highlighted Wolves' potency in front of goal.
After making such a brilliant start through Pedro Neto's opener, Bruno Lage's side should have built on their advantage with several missed opportunities to double their lead. Leandro Dendoncker blazed over from inside the box when he should have scored, while Hwang Hee-chan had a one-on-one saved by Alisson Becker.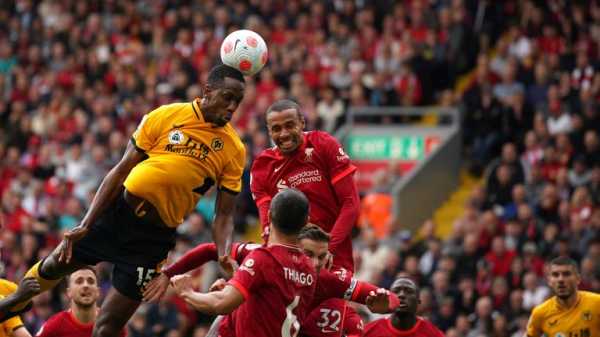 Image: Wolves have only scored 38 goals in the Premier League this season
Hwang had two more chances after the break, seeing one effort saved by the Liverpool goalkeeper and heading another wide. Raul Jimenez then went clear but fluffed his lines in trying to set up Hwang for a tap-in.
Wolves end this Premier League season with their top scorers being Jimenez and Daniel Podence on six goals. Hwang and Ruben Neves are next on the list while defender Conor Coady is joint-fourth with four goals this term. This simply has to change if Wolves want to thin about competing for European spots.
Lage has built a solid base for Wolves with a superb defensive structure marshalled by outstanding goalkeeper Jose Sa. They just need that out and out striker with Jimenez and Co struggling.
Sam Blitz
Norwich endure sorry farewell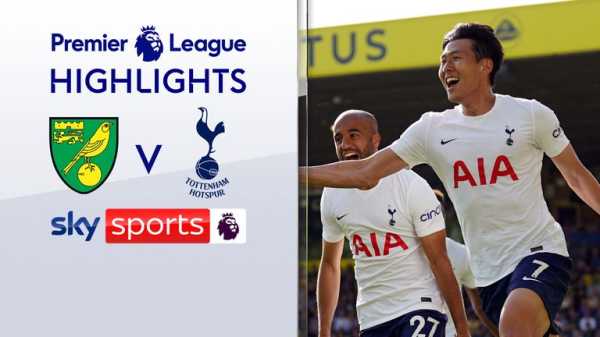 FREE TO WATCH: Highlights from the match between Norwich and Tottenham in the Premier League
Norwich were never really going to spoil Tottenham's afternoon. Their fate has been sealed since April 30 and they endured a sorry farewell to the Premier League on their own turf.
The Canaries picked up just 12 points from their 19 home league games, their lowest points tally on home soil in a single Football League season. Their 26 games lost in the Premier League during 2021/22 was second only to the 2019/20 campaign (27).
Norwich 0-5 Tottenham – Match report & highlights
How the teams lined up | Match stats
Dean Smith's side never really got going against Spurs and another miserable performance – their 12th defeat in 15 league games – ultimately showed why they will be playing in the Championship again.
"It was painful," Smith said. "I think the first half summed our season up where we start OK, we gave two really poor goals away and when we have moments, we don't take them.
"It has been hard for the last four games, hard for motivation when you know you are a Championship team next season.
"Historically this football club has found a way to get out of the Championship and we have to do that again."
It is a tough ask for Norwich in an unforgiving league, but Smith will be confident he can lead them back to the top flight at his first attempt.
Dan Sansom
Leicester's final-third turnaround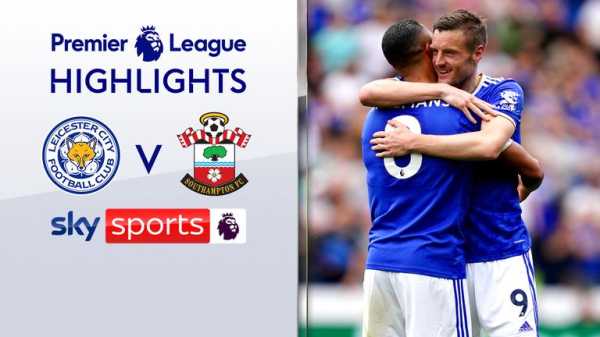 FREE TO WATCH: Highlights from the match between Leicester and Southampton in the Premier League.
The game was effectively a dead rubber – especially in the context of the title, top-four and relegation battles that were running concurrently.
The first 50 minutes were dull and lacked quality, a bit like Leicester's run through to March this season – but James Maddison showed glimpses of creativity and plenty of determination.
Jamie Vardy also showed his evergreen importance in the side, despite spurning several chances – at 35, the former England striker still rattles opposition defensive lines like few others can.
Leicester 4-1 Southampton – Match report and highlights
How the teams lined up | Match stats
Indeed, it was Vardy who was latched onto Kasper Schmeichel's long ball to set up Maddison and break the deadlock.
Arguably, Leicester's late flurry of form this season disguises an underwhelming campaign, but Brendan Rodgers referenced the impact of several key injuries after the game – and results have, indeed, improved in tandem with fitness.
Ayoze Perez sealed the curtain-closer with an acrobatic double during his 30-minute cameo – reproducing his side's general turn of form in the final third of the campaign.
The Foxes have now missed out on Europe – and that could suit them very well, to sustain fitness, form and unity with a lighter schedule.
Meanwhile, the transfer window offers an opportunity to strengthen areas – but keeping hold of their star players could be even more influential on their success next season.
Brentford can hold their heads high despite defeat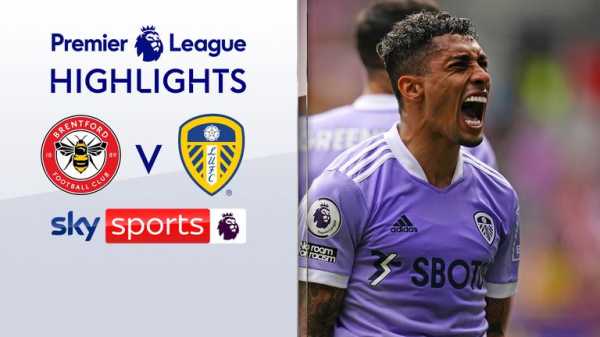 FREE TO WATCH: Highlights of Brentford against Leeds United in the Premier League.
"We were never once in the bottom three," Brentford's legendary stadium announcer Peter Gilham bellowed down the microphone before the Bees squad did their lap of honour at the Brentford Community Stadium, following the 2-1 defeat to Leeds.
With Leeds having scraped survival on a dramatic final day, there was more than a hint of boastfulness in his voice, but above all, there was pride. Many never expected Brentford to be in the Premier League at all; even fewer would have foreseen a 13th-place finish – and a comfortably one at that.
Brentford 1-2 Leeds – Match report & highlights
How the teams lined up | Match stats
On a scorching afternoon in west London, the game promised much. Thomas Frank's Bees could still finishin the top half, while Leeds knew that only bettering Burnley's result against Newcastle would be enough to extend their top flight stay into a third campaign.
An uneventful first half that ended with a Raphinha penalty, while a Sergi Canos header levelled proceedings heading into the final 10 minutes. It was fitting that the Spaniard – the scorer of the first goal of the Premier League season on that famous opening night against Arsenal in August – would score Brentford's last of the season.
For those last 10 minutes, Brentford would play with nine men after Kristoffer Ajer's untimely injury and Canos' red card, which caught many off guard. Jack Harrison then scored the late winner that secured survival and Leeds first win in TW8 since 1950.
Though defeat meant little, Frank – who walked into the press conference tucking into a slice of pizza – admitted his players were disappointed with the defeat. It gives a glimpse into the mindset of a team that has taken the league by storm – and is eager to do better next season.
The Dane also made it clear that there would not be wholesale changes to the squad this summer and that he did not believe in the fabled 'second season syndrome' that can often plague newly-promoted teams.
If those words are anything to go by, Brentford fans should be excited for the challenge that lies ahead.
Dan Long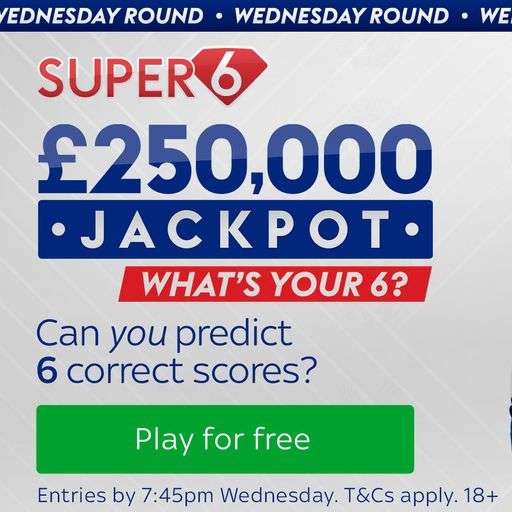 Win £250,000 with Super 6!
Another Saturday, another chance to win £250,000 with Super 6. Play for free, entries by 3pm
Sourse: skysports.com