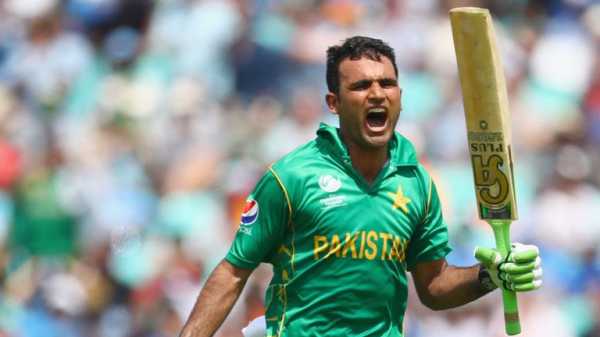 Fakhar Zaman has established himself as one of the most exciting limited-overs batsmen in world cricket – becoming the first Pakistan player to score an ODI double hundred and the fastest ever to reach 1,000 ODI runs. He discusses his World Cup ambitions, hopes of playing county cricket, and more…
Q: What does it mean to have won the PCB's Outstanding Performance Award for 2018?
A: I am really thrilled and would like to thank the PCB for considering me for this honour. The award was given to me for Outstanding Performance in 2018 after I became the quickest batsman in history to score 1000 runs in ODIs and also for scoring the first double century in the same format for Pakistan. I am obviously happy about reaching such milestones but also feel honoured that I was able to break the quickest to 1000 runs in ODIs record, which was previously jointly held by batsmen such as the legendary Sir Vivian Richards.
Q: Looking ahead, what are your short-term and long-term aims?
A: To be totally honest, as a Pathan, I rarely think too far ahead in life. At the moment, I am fully focused on doing well in the upcoming Asia Cup in September. Of course, the 2019 World Cup is an important tournament, but it's far too early for me to start planning for it as there are other international assignments to take care of before that tournament.
Q: You missed out on a stint in England with Somerset, is county cricket something you would like to take part in, in future?
A: I am very interested in playing for a county team in England next year after the end of the 2019 World Cup. My representative is already in touch with a few counties and hopefully I will be able to get a chance to play in England next year. To me, playing in county cricket is essential for any player who wishes to develop his game and improve the quality of his cricket. The standard of cricket, as well as the quality of pitches and facilities available for players, is world-class. The other attractive aspect of playing county cricket is that a player can get to participate in all three formats of the game. So I am looking forward to a stint in county cricket and I would prefer to play in a team that will let me play in the four-day format as well. I understand that I will also be offered some opportunities to play in T20 leagues such as the CPL, but my preference will be for county cricket as that will help me in developing all aspects of my game, which will allow me to serve Pakistan in the long term.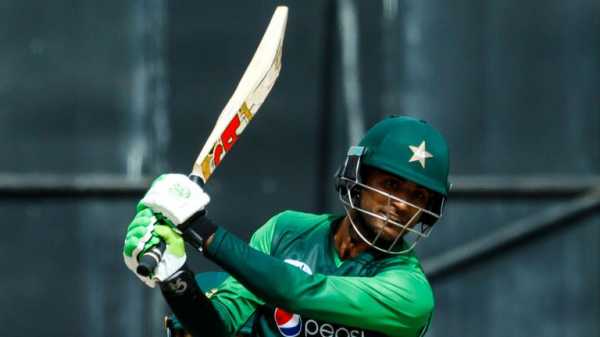 Q: Did you ever believe that you would make a 200 in ODIs?
A: To be honest, I never thought that I would achieve such a milestone in international cricket. Yes, while playing domestic cricket I did have the aim of making a double hundred in one-day games as I knew that not many local players had achieved this goal. I did come close to scoring 200 in domestic 50-over matches but the thought of doing the same in an international game simply did not cross my mind. My captain Sarfraz Ahmed and head coach Mickey Arthur would tell me that I had the ability to score a double hundred in ODIs, but I thought that they said it without much conviction and were just trying to build up my confidence.
Q: At what point in that match against Zimbabwe did you start to believe that you could reach 200?
A: When I got to 100 in the fourth ODI game, I said to myself that I would start hitting out and get as many runs as I could. I suppose I was lucky that a lot of my shots from that point onward went into gaps and found the boundary. It was only when I got to around 170 I was sent a message from Sarfraz Ahmed and Mickey Arthur to not take too many risks as there were quite a few overs left to play and that I had a very good chance of reaching 200. From then on, I had the 200 number in my mind and played accordingly.
Q: Surely a century in a T20I game must be the next target for you?
A: Yes, very much so. I have already scored a hundred in a domestic T20 and now I am aiming to score a hundred in an international game as well. Hopefully, I will achieve this target very soon.
Q: Do you feel you are good enough and have the technique and patience for Test cricket?
A: While I could not debut in Tests during the recent tour of Ireland and England, I learnt a lot from that tour and also worked very hard on my batting technique, which I feel will help me in Tests. I do not know what the future holds for me in Test cricket but I can confidently say that I am continuing to prepare well and will be ready if I am given a chance to play in Tests.
Q: Is the upcoming Test series against Australia or New Zealand in the UAE a realistic target for a Test debut?
A: It would indeed be an honour for me to be given a chance to play my first Test. Regardless of which team I play against, the fact is that Test cricket is one format that provides the ultimate test of skills for a player and to perform well in this form of the game is my dream. When that opportunity does arrive, I will do my best to put in as good a performance as I can.
Q: What is your impression of Grant Flower as a batting coach and how much work has he done with you?
A: Grant Flower is one of the most hard-working coaches I have ever come across. He never gives up on any player regardless of how badly he is performing – he continues to motivate the player to do better. Another thing that I admire a lot about him is that he is not a stickler for improving techniques of batsmen, instead he puts more emphasis on asking players to play their natural game which is based on instincts. He does not pressure them to change their technique and as in my case, gives good pointers about shot selection, which has obviously been beneficial.
Q: Do you think Mickey Arthur's insistence on fielding and fitness have changed Pakistan's fortunes in recent times?
A: For a team like Pakistan, there is always a need for a head coach who can push the team to new heights as we have the tendency to relax a bit and not concentrate on important areas of cricket such as fielding and fitness. One thing about Mickey Arthur is that he always pushes us towards tougher goals. He does praise our efforts but constantly tells us that we should never be satisfied with our performances of the past and that we need to improve on our previous performances, all the time and in all aspects of the game.
Q: How do you feel about having Imam-ul-Haq as your opening partner in ODIs?
A: Imam-ul-Haq is an exceptional player and, while he may be a new opening partner for me in the Pakistan side, I already have experience of playing alongside him as we have opened together many times for our domestic Habib Bank side. I have a very good understanding with Imam and really enjoy batting with him. He is a very hard-working player and is open to any advice I give about his batting during the times we are at the crease and even during practice.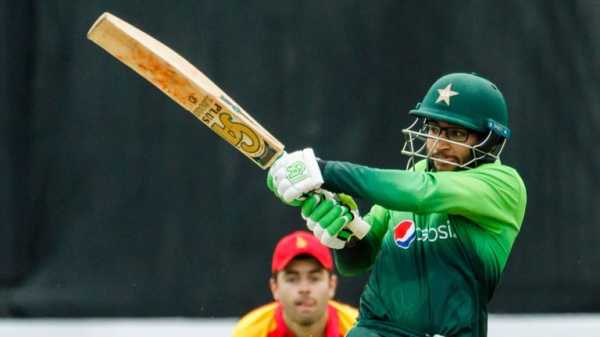 Q: What are your thoughts about PCB's decision to limit the number of T20 leagues for contracted players?
A: I feel that with the current focus being on the 2019 World Cup, PCB's decision to limit player participation in two T20 leagues makes a lot of sense. This will allow our players to remain fit for the World Cup and not take unnecessary burdens on their bodies in the run-up to the tournament. The PCB, to their credit, is taking measures to sufficiently compensate players so in that way, not playing too many leagues will not hurt the players financially.
Q: Pakistan won the Champions Trophy in 2017 in England. That must be a major confidence boost for the 2019 World Cup as well?
A: The current Pakistan team combination is brilliant and the results we have recently produced are good proof of that. We will travel to England to win the title and not just to make up the numbers. I do feel that it is right for us to be labelled favourites for the 2019 World Cup as our team will be well equipped for this tournament.
Q: Which teams in your view will present the biggest threat to Pakistan in the 2019 World Cup?
A: There isn't one team that one can mark as a bigger threat to Pakistan in a top-level tournament such as the World Cup. Any of India, Australia, South Africa and New Zealand are more than capable of winning on any given day. I feel that each match we play in the World Cup will present a different challenge and whichever team plays well on that day will emerge as the victor.
Q: Will the limitation of just 10 teams in the 2019 World Cup make it tougher or easier for the participants?
A: While there may be fewer teams in the next edition of the World Cup, we should also note that all teams will play each other once in the first round, a total of nine games per team. This will be a great opportunity for each team to prove its worth and should be great for the viewers.
Q: Coming to the England versus India Test series, how impressed are you with Virat Kohli's batting performances?
A: There is no doubt that Virat Kohli is a world-class player who sets a fine example for all to follow with his hard work and his batting. I for one really enjoy watching Virat Kohli bat and I feel that I learn a lot by watching this master batsman at work.
Also See:
Fakhar fastest to 1,000 ODI runs
Fakhar stars for record-breaking Pakistan
Sourse: skysports.com