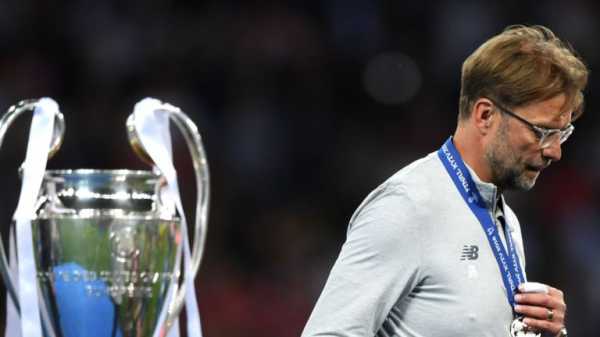 Liverpool were beaten 3-1 by Real Madrid in an eventful Champions League final in which little went right for Jurgen Klopp's team. Character could only carry them so far amid such setbacks, writes Adam Bate.
"We need to be prepared for anything and everything," Jordan Henderson had said beforehand. Even he could have not have anticipated this. The loss of Mohamed Salah to injury was one thing. Being on the receiving end of arguably the greatest goal ever seen on this stage was quite another. Throw in two Loris Karius howlers and it was all too much.
One of many frustrations on a night full of them in Kiev was that Liverpool started so well. They harried and hassled the reigning European champions just as so many had anticipated they might. Real Madrid looked rushed. They lost possession of the ball eight times in the first 20 minutes, unsettled by Liverpool's pressing. The Reds had nine shots to Madrid's two.
But Salah's injury, pulled to the ground in a tussle with Sergio Ramos, altered the flow of the contest. Having restricted Madrid to 57 per cent of the ball up to that point, it rose to 70 per cent afterwards. Liverpool sat back, Luka Modric and Toni Kroos began to control things, and Madrid had a further 12 shots on goal in the final hour. Liverpool mustered only four.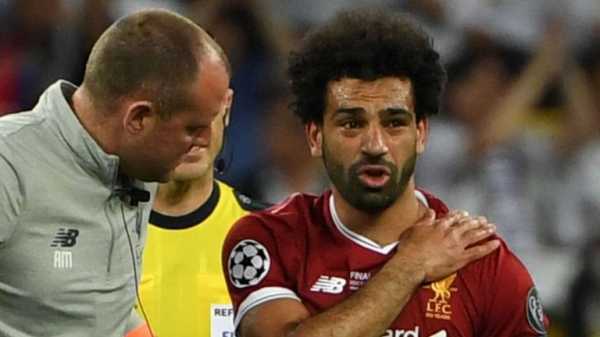 The accusations that Liverpool were a one-man team had been a feature of the build-up to this final. Zinedine Zidane called Salah a great player. Jurgen Klopp naturally agreed. Marcelo was asked leading questions about the task of marking him. Ramos, perhaps inadvertently, found the answer. He stopped Salah and it did the job of stopping Liverpool.
But even that setback did not finish them off. It took a miserable mistake from their own goalkeeper for Madrid to open the scoring. It was an error seldom seem at any level of the game so it seemed particularly out of place in European football's showpiece event. A player on autopilot, failing to stay in the moment and on top of the occasion? Only Karius knows.
But still Liverpool kept going, finding an equaliser through the ever dangerous Sadio Mane when he diverted Dejan Lovren's header beyond Keylor Navas just minutes after falling behind. Both players were impressive on the night and so was the team's character. Having been undermined at both ends of the field they still dared to keep their dream alive.
But belief only goes so far and perhaps it should be no surprise that the game's outstanding moment of quality came from someone in a Madrid shirt. While Klopp could only turn to Adam Lallana, a player with one Premier League start to his name this past season, Zidane threw on Gareth Bale with the scores level and it was the Welshman who won the game.
By that point, as Henderson admitted afterwards, it was clear that Madrid were the better side. And still there was hope. Still the suggestion that the ever willing Andrew Robertson might conjure something that Mane could work with. Instead came another Karius mistake, this time from a hopeful Bale effort, to finally close the door on their aspirations.
Klopp himself will know that the warning signs were there with Karius. The German goalkeeper's form has picked up since he was given an extended run in the side having finally seen off the challenge from Simon Mignolet but there had been hints of this being a possibility. Notably, his unconvincing parry onto the crossbar in the 5-2 win over Roma.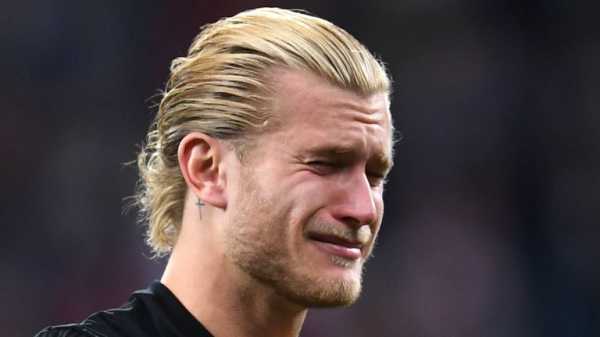 Karius's future is likely to be the subject of much speculation now. Klopp had stressed in the build-up that if things go right it is the players who deserve credit and if things go wrong then it is his responsibility. This stretched the theory but if there is any suggestion that he has shown too much faith, it is worth considering the full consequences of that approach.
He has created a formidable team who believe in what they are doing. There is a purpose to this Liverpool but they also appear to take pleasure in their work. It is an environment in which a teenager such as Trent Alexander-Arnold has been able to flourish. It takes trust as well as quality to do that. An atmosphere in which players are not buried for their errors.
There is so much to admire about this young team and Klopp is the man who has created that culture. So if this is to be it for Karius then expect it to be handled delicately. Ultimately, the view that it is better to give a talented player too many games rather than not enough is likely to prevail. It is just difficult to cling to such a feeling after a night like this.
That is the challenge for Liverpool now. The fans knew they were the underdogs but they also believed that momentum was with them. For 30 minutes in Kiev it still was, before it was cruelly wrestled from them with a turn of Salah's shoulder. It is entirely natural that everyone at Anfield – Klopp more than most – regards this as a missed opportunity.
But it is worth recalling too that two years ago, in Klopp's first season at Liverpool, they were also beaten 3-1 in a European final against Spanish opposition. There were positive that day against Sevilla too but also a feeling that success was not imminent. Too many ill-suited to the demands. Too much work to do to get this team playing Klopp football with conviction.
That is not the case now. Liverpool belong at the top table again, Champions League not Europa League. And while Klopp spoke beforehand of his tactics being designed "to bring a better opponent to your level" there are not many capable of playing at Liverpool's level anymore. They looked ready. They look prepared. Just not quite prepared for everything.
Comment below to get involved in the debate, but please adhere to our House Rules. If you wish to report any comment, simply click on the down arrow next to the offending comment and click 'Report'.
Also See:
Bale stars as Liverpool are beaten
Klopp: Salah injury shocked players
Sourse: skysports.com