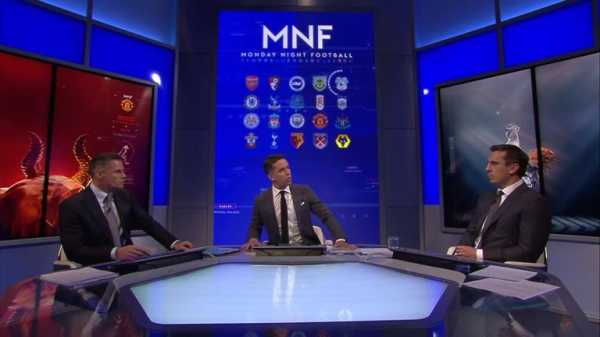 4:06
WATCH: Pragmatic or progressive?
Jamie Carragher and Gary Neville have questioned whether Rafael Benitez's more pragmatic approach can still succeed in the Premier League.
The Sky Sports football experts analysed Newcastle's tactics during their 2-1 defeat to Chelsea on Renault Super Sunday, comparing the way Nuno Espirito Santo set up his Wolves side as they held champions Manchester City to a 1-1 draw at Molineux on Saturday.
While both sides played with a 4-5-1 formation, Carragher believes Wolves had a far more aggressive mindset than Newcastle.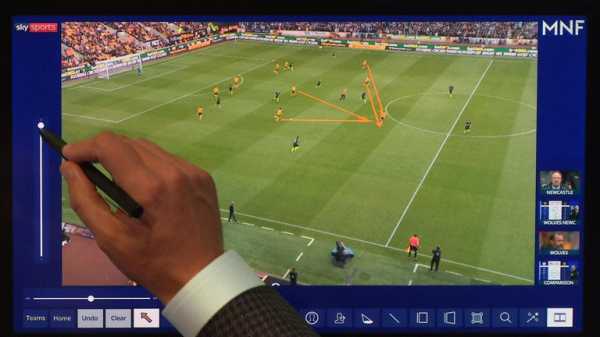 6:42 WATCH: How Wolves disrupted City
Carragher, speaking on Monday Night Football, said: "I keep hearing people say you've got to have a go. What does have a go mean? Having a go to me means pressing the ball and being aggressive.
"You may not have the quality when you get the ball and the runners might not make the right runs to cause a team problems, but that was my problem with Newcastle last season and the difference with Wolves [against Manchester City].
"It's not a massive difference, just the mentality of how to press the ball and doing it a lot higher. If you do that you might have more opportunities to go forward."
He added: "The thing about Rafa, who I had as a manager for six years and is probably my biggest influence in football, I actually look at where the game is going and how people perceive you as a coach.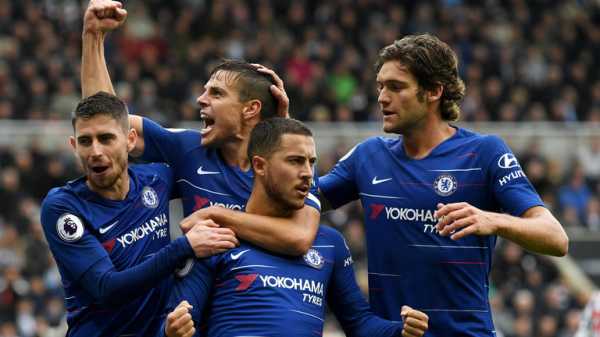 2:50 Newcastle 1-2 Chelsea
"We spoke last week about how Unai Emery wants to play and it's fine, that's how the top teams play and the top coaches want to play. But someone like Rafael Benitez with his actual CV of what he has done, winning two La Liga titles, the European Cup, a European trophy with Chelsea and trophies pretty much everywhere.
"Why wasn't he actually in the running or interviewed for the Arsenal job with his great experience of the Premier League? It may be along the lines of where the game's going and how it's perceived."
Gary Neville thinks there has definitely been a move away from the more pragmatic approach of a manager like Benitez, to a more progressive style of football – a move which he thinks has been led by the fans and owners.
"What I would say, and I've seen this now over the last six to 12 months, there is definitely an attitude change towards what would be the more pragmatic coaches, towards what would be the more progressive coaches," he said.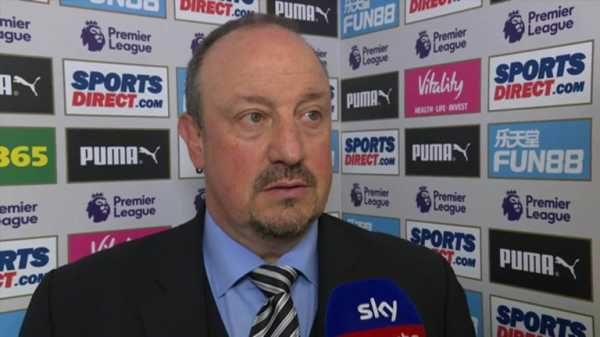 4:06 Benitez: We were close
"There is an attitude change from fans, who are paying more and I think they are demanding more progressive football. They realise the likes of say, Bournemouth, who are playing what you would describe as progressive football, can stay in the Premier League. You don't need to be 4-4-2, you don't need to be deep, you don't need to be behind the ball, you don't need to play long ball and direct.
"Owners are thinking more of their brand, sponsorship, social media and the way their club is presented. The younger coaches are now a lot more progressive and more often than not so are the players.
"We wouldn't have minded sitting in a 4-4-2 and dogging a game out. Players are far less willing to do that nowadays. They want to play in a team that's expansive and has more progressive football, more progressive ideas."
Also See:
WATCH: How Wolves disrupted City
Newcastle possession 'embarrassing'
Sarri 'surprised' by Rafa tactics
Live on Sky
Sourse: skysports.com