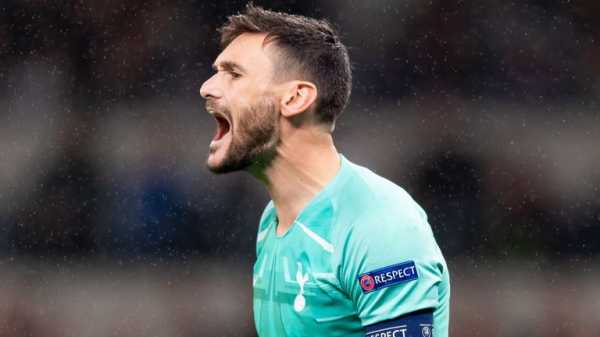 0:30 Lloris says it has been a 'complicated' period for Tottenham but insists they are showing their ambition
The full picture is the one that has emerged over many years and almost 250 Premier League appearances. Lloris' methods work. He saves more goals than anyone else and he has done it consistently so there can be no suggestion of fortune. In all but one of the past seven seasons, he has saved an above-average number of shots. His way works.
The mistakes? Even they should be put into context. A number of them have been with the ball at his feet but Lloris has been expected to pass out from the back far more than other goalkeepers. Since the summer of 2015, he has attempted more than 3000 passes within his own half. No other Premier League goalkeeper has attempted even 2000 such passes.
Pochettino referenced this after the mistake against Southampton in October. "You don't need to blame Hugo," he said. "Blame me because I demand him to play in that way."
The same can be said of those ill-judged decisions to race from his line – an element of his game that led to a goal for Barcelona and a red card against PSV last season.
Opta defines 'keeper sweepings' as situations when a goalkeeper anticipates danger and rushes off their line to try to either cut out an attacking pass in a race with the opposition player or to close-down an opponent. No Premier League goalkeeper has made anywhere near as many accurate keeper sweepings as Lloris over the past five seasons.
None of which is enough to excuse the errors entirely. There have been too many. Lloris knows that. But the next time that the France No.1 makes a mistake, perhaps it is worth keeping the same cool head that managers for club and country have maintained over the years. They know the truth.
Hugo Lloris is a world-class goalkeeper and he has the record to prove it.
Sourse: skysports.com