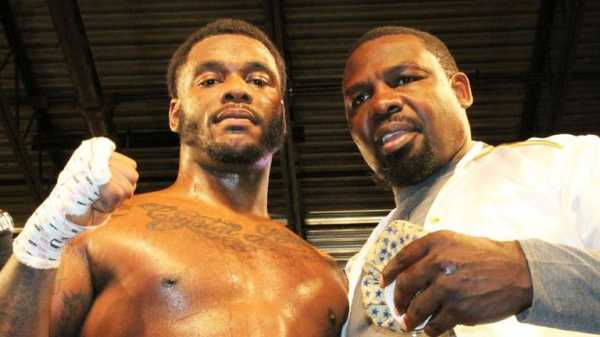 Hasim Rahman Jr tells Sky Sports about living up to his family name, assesses the threat of Anthony Joshua, and hopes to shock the heavyweight scene again.
"There's something in the blood, there's something in my genes, there's something about me. I cannot stay away from the sport, I love it," said Rahman Jr, when explaining why he committed himself to the unforgiving sport of boxing, despite the concerns of his father.
Hasim Snr famously knocked the boxing world off its axis when his sledgehammer right hand separated Lennox Lewis from his senses, and his world heavyweight titles to spark wild celebrations in the American's corner on a sweat-filled night in South Africa.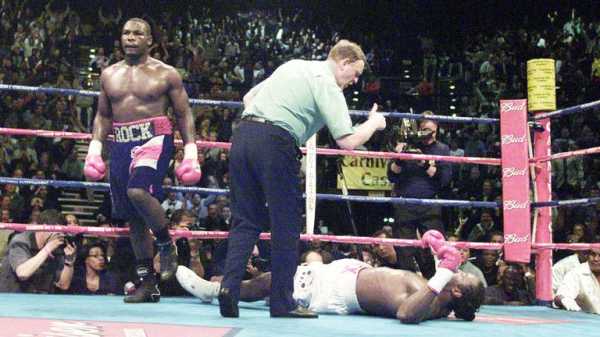 The new king's reign was ended by Lewis in a rematch, and even though he would gain another version of a world crown, the former street enforcer from Baltimore had seen enough in his 62-fight career to know that his son should seek financial reward elsewhere.
And yet Hasim Jr would still lace up the gloves, seeking guidance from famed trainer Emmanuel Steward as a youngster, and has honed a rare switch-hitting style in the top division to avoid the risk of trading too many shots with the biggest punchers of them all.
Approval has been earned from his Dad, who now offers his own hard-earned advice to Hasim Jr and younger sibling Sharif, a young cruiserweight, as they enter early stages of their professional careers.
"He's doing his best to instil in me championship habits from the beginning, me and my brother Sharif. He's doing his best to prepare us for the championship level now."
At the age of nine, Hasim Jr had greeted news of the Rahman-Lewis fight with one overriding emotion, fear.
"As a kid, I'm knowing already, I know Lennox is the man," he recalls.
"He was the Anthony Joshua or the Deontay Wilder right now. You know what, he was actually bigger than both of them, because it was only him. He didn't share the light with anybody.
"I was so scared. I did not want my father to take the fight. It wasn't that I didn't think he could win, it was just that I was scared. Hell, this is a dangerous fight, this guy is the best in the world."
But the man with the 'The Rock' nickname would stand firm until that riotous fifth round in Carnival City.
Constant comparisons continue to be drawn with Hasim Jr, an inevitable occurrence for any notable fighter's son, and although he seeks recognition in his own name, the 27-year-old ultimately wants to add to his family's boxing legacy.
"That's his glory. He's earned that, stepped up to the plate, he answered all questions the world over.
"I'm no longer being introduced as someone's son. I'm starting to be introduced as an undefeated young heavyweight in the division that's hungry. I'm liking that.
"No-one has ever become heavyweight champion of the world after their father has done. To be a part of that history, I need my father. He did it first, and I'm coming right behind him."
Another British fighter – in the shape of Joshua – currently stands at the summit, 15 years after Lewis called time on his dominant career.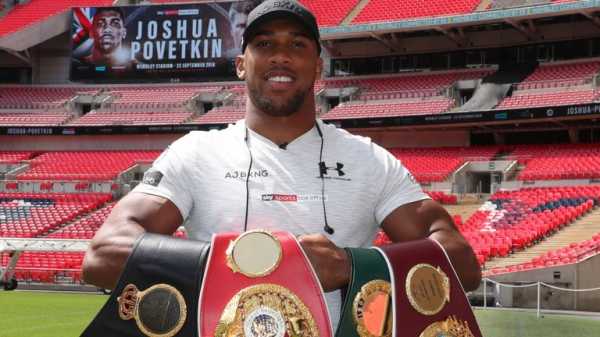 The younger Rahman recognises the parallels that are drawn between the two champions.
"Obviously Anthony Joshua and Lennox Lewis are what you would see as carbon copies. Olympic gold medallist, from the UK, look like big machines.
"They are huge, tall guys that box great. They are knocking out champions, and they look indestructible. They look like there is no way to beat them. It's how these guys are built to look."
But the image of invincibility can be shattered by a single punch in boxing's land of giants and Hasim Jr believes he can savour his own title success, even if he has to achieve it with an added burden of expectation on his shoulders.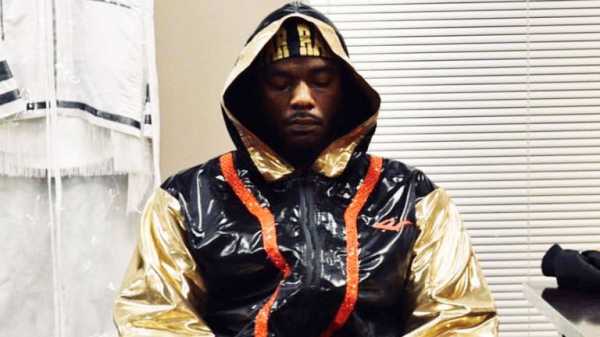 "As soon as Lennox hit the floor, he [Hasim Snr] knew two things. He knew he was going to get more money, and he knew that there was a huge target on his back.
"For him to get to that point and then make the target, I'm fighting with the target already on me from the amateurs.
"I've always had a target on me, it's nothing new, I welcome it, and I look to shock the world the same way my Dad did."
You can follow Hasim Rahman Jr's career on his official Instagram account hasimrahmanjr.
Also See:
GGG wants 'early' KO of Alvarez
Who's sparring AJ and Povetkin?
Sourse: skysports.com