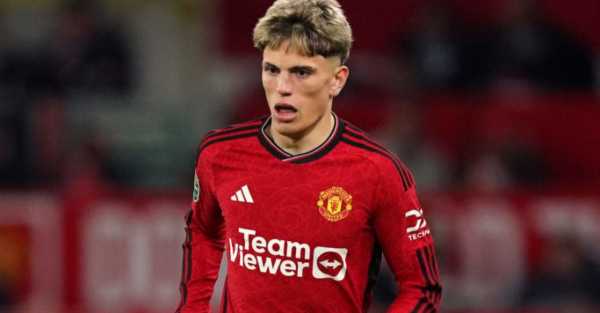 The Football Association will not take any action against Alejandro Garnacho over the Manchester United winger's use of gorilla emojis in a post about Andre Onana.
Two weeks ago the goalkeeper produced a stoppage-time penalty save to secure a key 1-0 victory against Copenhagen in the Champions League group stage.
Garnacho later uploaded a photo on X, formerly known as Twitter, of the United players celebrating with Onana, along with a caption featuring two gorilla emojis.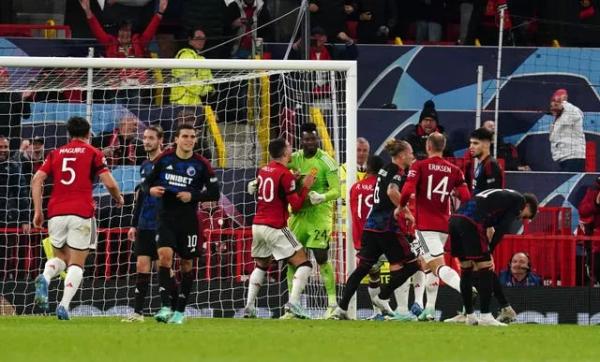 The post was quickly deleted and the Cameroon international defended his team-mate, whom he said was trying to express "power and strength" and added: "This matter should go no further."
The FA has punished players in the past for making racial references on social networking sites but will not be taking any action against Garnacho.
An FA spokesperson said: "We have concluded an investigation in relation to a recent post on Alejandro Garnacho's social media.
"We sought the player's observations as part of our investigation, and he explained that the use of two gorilla emojis was intended to highlight the strength and power of his team-mates – specifically Andre Onana and Harry Maguire – following the pivotal roles that they played in Manchester United's win over FC Copenhagen.
"We are satisfied with Alejandro Garnacho's explanation and the context that it provides, so we will not be issuing disciplinary proceedings on this occasion.
"However, we have reminded the player of his responsibilities around social media posts and the use of emojis in particular which can be interpreted in different ways.
"We also intend to liaise with Kick It Out and the PFA (Professional Footballers' Association) to discuss other potential issues around the use of emojis and similar forms of messaging, and education that can be provided about them."
Garnacho has been included in the 23-man squad for the reverse fixture against Copenhagen at Parken on Wednesday evening.
Sourse: breakingnews.ie