A downbeat Rory McIlroy admitted his game had "regressed" this season after his major drought was officially extended to four years.
McIlroy carded a final round of 70 at Bellerive Country Club to finish two under par for the final major of 2018, four years and two days after his last major victory at Valhalla.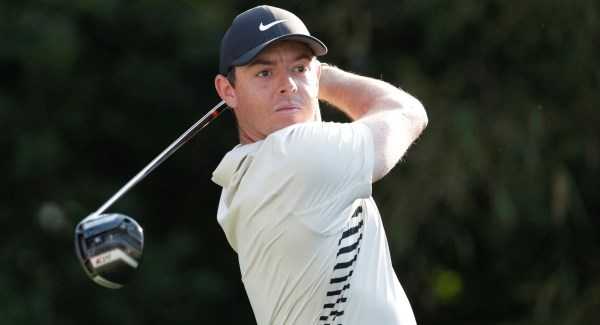 The 29-year-old was already on the 17th hole when the final pairing of Brooks Koepka and Adam Scott headed down the first and revealed he could opt to miss the first FedEx Cup play-off event in order to work on his game.
"It's been a year where I've shown glimpses of what I can do but I just haven't done it often enough," said McIlroy, who won the Arnold Palmer Invitational in March.
"It's the major season over and we have to wait a few months to the next one but there's still a lot of golf to play this year and quite a bit to play for.
"There's a lot of room for improvement. My swing really hasn't been where I want it to be. It was pretty good at the start of the year but it's sort of regressed as the season has went on, you start to fall back into some of the habits you don't want to.
"I've missed the ball right and left and that's been the real weakness. You stand up on a tee shot and it would be nice to know you can eliminate one side of the golf course and this year I haven't felt like that.
"I feel like I've put the work in. It's not like I've been sitting on my ass and not doing anything. I've given myself chances and just haven't quite played the golf I've needed to whenever it's been called upon.
"I need to assess where I'm at. I think the best thing for me to do right now is take a couple of days off and reflect on what I need to do going forward. The best thing might be to take that first FedEx Cup week off and work on my game and hopefully come back in a better place.
"I'll do some practice this week and see if I feel ready to go there and play five out of six weeks leading up to the Ryder Cup."
McIlroy was in the final group in the last round of the Masters in April and held a share of the lead in the closing stretch at the Open, but was unable to convert either position into a win.
Asked how he would remember the majors in 2018, McIlroy added: "I probably won't. I don't think there was anything all that memorable about it. I guess I had two chances but I didn't really contend the back nine at Augusta.
"I didn't get myself into contention in 2017, don't really think I did in 2016 so I guess it's been a positive from that standpoint."
PA
Sourse: breakingnews.ie