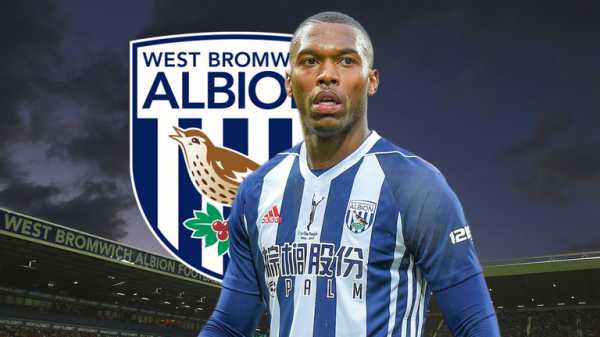 Daniel Sturridge was not the right fit for Jurgen Klopp at Liverpool but can he reignite his career at West Brom? Nick Wright takes a look at the challenge facing the striker as he prepares to line up against former club Chelsea on Monday Night Football.
Five years separate the two and they leave him at opposite ends of the Premier League table, but there are parallels between Daniel Sturridge's departure from Liverpool and his arrival there in the first place. The striker moved to Anfield having struggled with injuries and lost his place in the team at Chelsea. Half a decade on, similar circumstances have led him to West Brom.
Sturridge's career is at a crossroads once again and the question now is whether he can grasp his new opportunity in the same way he did his last. The striker scored seven minutes into his Liverpool debut in January 2013 and finished that season with 11 goals in 16 appearances. It paved the way for a second campaign in which his performances were even better.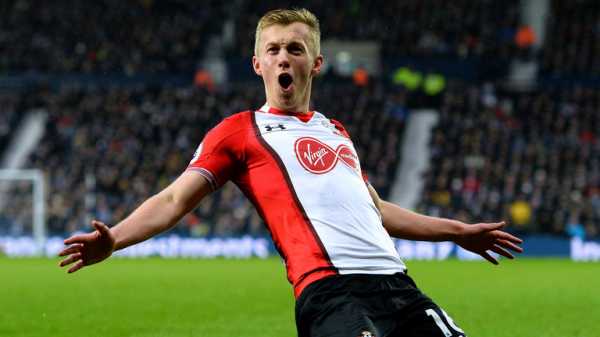 Watch highlights of West Brom's 3-2 loss to Southampton
His early showings in a West Brom shirt have not been quite so explosive. Sturridge was handed his debut at Manchester City and made his first start at home to Southampton last weekend, but it is fair to say he is still waiting for lift-off. Alan Pardew has pledged to "manage him carefully" but West Brom can ill-afford a long period of adjustment.
On the face of it, Sturridge's recent record does not inspire much confidence. With injuries halting his progress at regular intervals, the 28-year-old started just 20 Premier League games of a possible 94 under Jurgen Klopp. Over the last three seasons at Liverpool, his overall goal tally stands at just 23 – fewer than he scored in the 2013/14 campaign alone.
Sturridge never seemed to fit with Klopp's high-pressing, high-intensity mantra. In hindsight, the writing was on the wall from the moment the German told him he needed to learn "what is serious pain" when he pulled out of a Europa League game against Bordeaux in November 2015.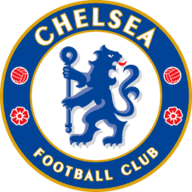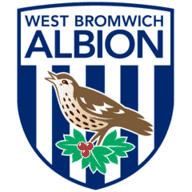 Chelsea vs W Brom
February 12, 2018, 7:00pm
Live on
Get Sky Sports Get a Sky Sports pass
Klopp felt Sturridge could have done more to make himself available, but the injuries do appear to have taken a toll. He has not started four consecutive games since April 2014. Four years on and it is hardly surprising that his pace and acceleration are not quite at the level they were.
"Whenever we talk about Sturridge we keep going back to that season when Liverpool nearly won the league, but I don't think that player is there now," said Sky Sports pundit Jamie Carragher after a 1-1 draw with Newcastle in October.
"If everything is right with Sturridge, he is one of the first names on the team-sheet but looking at him today, he was miles away," added Graeme Souness.
Pardew is mindful of the need to rebuild Sturridge's fitness but it is a measure of his enduring finishing ability that, despite the injuries and inconsistencies which cost him his place in the Liverpool team, his strike rate remains one of the very best in the Premier League.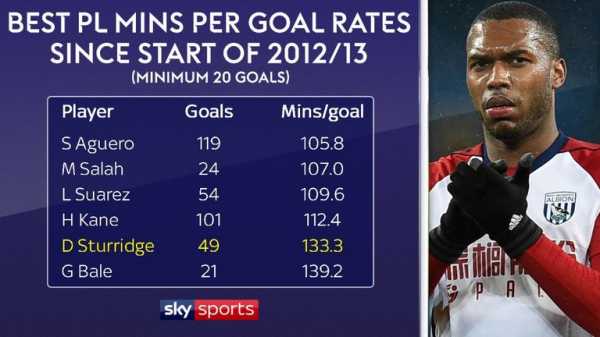 In fact, since the start of the 2012/13 campaign, when he made his move from Stamford Bridge to Anfield, his minutes per goal rate of 133.4 puts him behind only Sergio Aguero, Mohamed Salah, Luis Suarez and Harry Kane of the players to have scored at least 20 Premier League goals in that time-frame. Sturridge has been more efficient than either Romelu Lukaku or Diego Costa over the same period.
Those numbers made him attractive to West Brom, who have only scored 21 goals in their first 26 games of the season, and Sturridge felt the same about them. Indeed, the proximity to his family was not the only factor in his decision to turn down other clubs. "The manager spoke very well, the challenge with the team and the style of play – I just felt this was the right fit for me," he said.
Sturridge's mention of West Brom's style of play would have seemed jarring under Tony Pulis, but Pardew is tasked with introducing more attractive football. Results have been patchy so far – they have only won one of their last 12 Premier League games – but a closer look at the statistics throws up signs of evolution.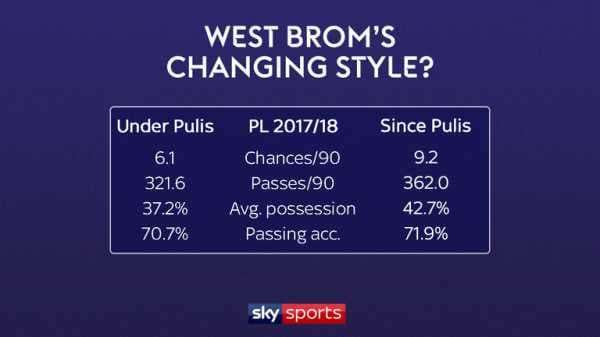 According to Opta, West Brom are playing more passes, creating more chances and averaging more possession than they were earlier in the season. That trend is good news for Sturridge, who is at his most effective when the ball is played to his feet or in behind an opposition defence.
The adversity of a relegation battle is a separate challenge, but having scored eight goals in 12 appearances for Bolton Wanderers in 2011, it is not the first time Sturridge has experienced football outside of the elite. What's more, his scoring record suggests he does not necessarily require an abundance of service to make his mark.
As always with Sturridge, the biggest obstacle to his success is likely to be his own body. Can he avoid injury and play with the kind of consistency that has eluded him for so long? Monday's return to Stamford Bridge evoke memories of the past. But it will also provide a clue about his future.
Watch Chelsea v West Brom live on Sky Sports Premier League HD from 7pm on Monday
Also See:
Sky Live: Chelsea v West Brom
Pardew: We need points quickly
Pardew 'feels sorry' for Conte
West Brom want to train in Spain
Sourse: skysports.com