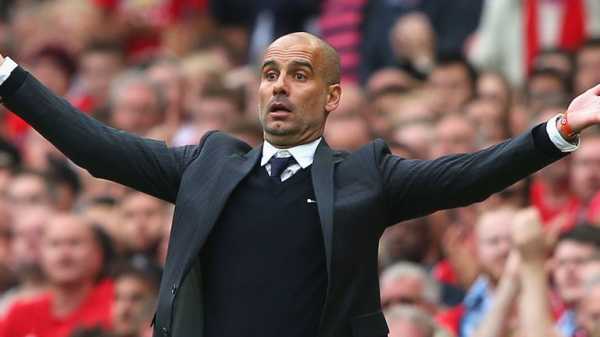 The Premier League may be in its off-season break but there will be little rest this summer for the country's leading managers.
With the challenges to come in the 2018/19 season already at the forefront of their minds, they will have a busy few weeks ahead, preparing and plotting how their team can improve on the previous campaign.
All this week, we will be taking a look at what the top managers will be mulling over while their players are away on holiday or at the World Cup. Next up is Pep Guardiola, Manchester City's head coach.
Guardiola is a man striving for perfection at City, so despite winning two trophies last season, he knows there are still things to improve on at the Etihad. Champions League and FA Cup disappointment were the downsides to an incredible season which saw City achieve 100 points and score 106 goals in the league.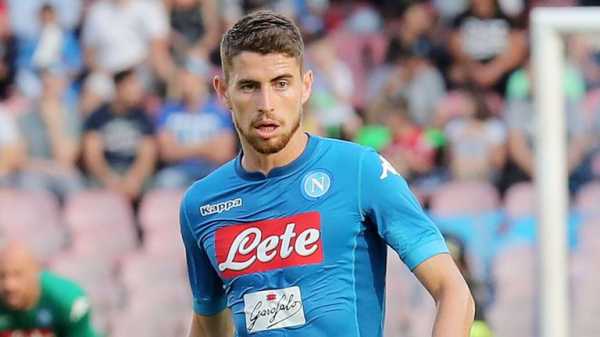 Tweaking the squad
Brazilian-born Jorginho looks set to join from Napoli to take the pressure off Fernandinho who has been the only man capable of playing in defensive midfield at City and considering he's now 32, it is unknown if he could deal with the same workload for another season. The Italy international will arrive fresh from not playing at the World Cup, due to his adopted country's failure to qualify. The 26-year-old has been desperate to make the move in order to work under Guardiola, which is the draw the City boss has nowadays.
When asked about how players he will sign, Guardiola told Monday Night Football last month: "One or two more, no more. We cannot invest…maybe people don't believe me but we don't have the money to invest £300m every season."
City have proved in recent years that getting their transfer business done early is key. Jorginho has experience of Champions League football, which Guardiola will cherish as he looks to get more out of a player who was a key component in Napoli's challenge for the Serie A, only to be beaten to top spot by Juventus.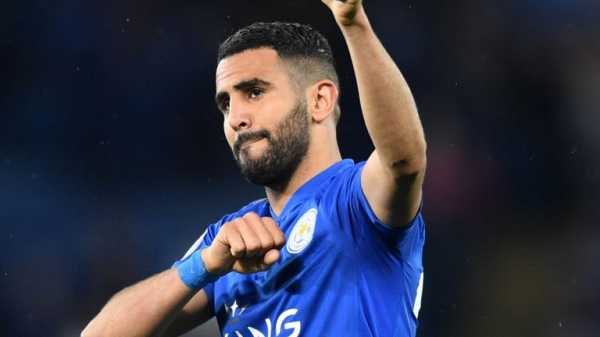 The midfielder's passing range will make him a perfect addition to a City midfield always looking to get on the front foot.
Jorginho possesses the requisite physicality and positional discipline to anchor a midfield set on destroying the opposition.
If he does not arrive, as the clubs haggle over a fee, then Mateo Kovacic and Mario Lemina are other options but Guardiola's eyes are fully focused on Jorginho.
Another potential recruit could arrive further up the pitch in the form of a forward. Although City were rampant last season, it did not go unnoticed that there were a lack of options on the bench when it came to attackers if one or two were injured.
A deal for Riyad Mahrez makes sense as the Algerian international can play in a number of positions whether it be outwide or more centrally and has proved his capability when it comes to unlocking Premier League defences. He is another who will not be in need of extra rest due to a gruelling World Cup, another positive for Guardiola.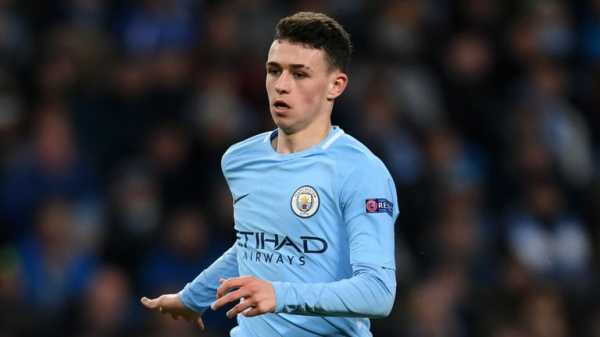 Player development
Keeping everyone happy at a team who waltzed their way to the Premier League title is not an easy juggling act, as Yaya Toure will testify. Last season Phil Foden made 10 appearances in all competitions as the then 17-year-old was eased into life as a top-flight footballer. Guardiola and his staff think the midfielder will once again be best purposed as part of the City squad rather than taking a secondment elsewhere.
The talented youngster will be yearning for more time on the pitch, although Guardiola will ensure he is patient, unlike others who now find themselves elsewhere. Foden is progressing, but he and Guardiola both know the risk of him stagnating at a young age. The desire to fight on four fronts mean there will be chances for him and it will be a case at this stage for him to show he deserves more, as Guardiola does not give out minutes for on the pitch, they have to be merited. Stockport-born Foden is skilfull on the ball, an efficient finisher and able to pick a pass.
Another one waiting in the wings is Brahim Diaz who plays in a similar position to local boy Foden, making it a tough battle for the two in a side creating chances and scoring goals for fun. The Spaniard is the more likely to enjoy a spell away from the Etihad for the sake of development after a few cameos, amassing, like Foden, 10 appearances for the first team over the course of the campaign.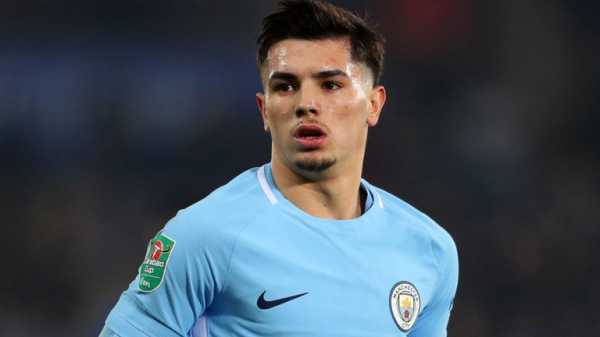 There will be plenty of other kids heading back to Manchester this summer, too, hoping for a chance to shine in pre-season and they will all need to be evaluated. Manu Garcia enjoyed another impressive campaign at NAC Breda, helping the young side, packed full of City starlets, keep their Eredivisie place. Although, many suspect his future will not be in Manchester. Pablo Maffeo was the standout loanee at satellite club Girona and he's already been sold to Stuttgart, so the others can't hold out much hope.
Tosin Adarabioyo is another one who will be looking to finally get a chance to play some football. The centre-back will be 21 in September but is yet to feature in a league game. He has been linked with a move away from the Etihad before and considering the status of those ahead of him in the pecking order, it might be the right time to let him find his feet at first-team level at a carefully chosen destination.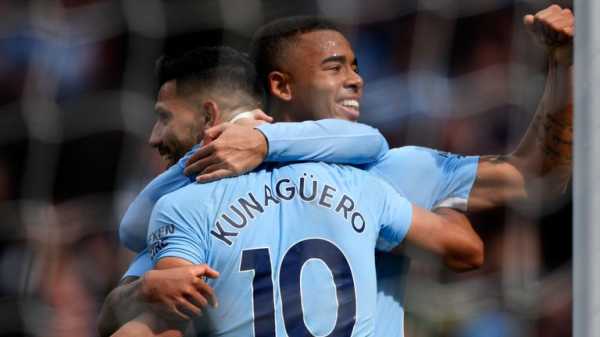 Plan C
In the few matches City lost last season they struggled to adapt when chasing the game. High crosses flew into the box against Wigan and Liverpool on the nights they were knocked out of the FA Cup and Champions League, respectively, but there was never anyone capable of getting on the end of them.
Guardiola told Monday Night Football in May: "You can think about a Plan B or you can try to improve Plan A. Plan B might be more long balls or three at the back or two strikers, and you can use it."
Guardiola may decide he needs a third striker that offers greater height for such occasions. It would not be a natural move for the Catalan but could show his openness to squad diversity if he had a player similar to Edin Dzeko who has previously showed his effectivity across Europe.
If he does not consider the traditional big man option his preferred one, then he and his staff will their tactical acumen to evolve a team which progressed an incredible amount last season but could not leap all four hurdles to make it a perfect campaign.
When are City back in action?
As is custom, City will be heading to America where they will face German sides Borussia Dortmund and Bayern Munich, either side of a friendly with Premier League rivals Liverpool. Their opening fixture against Dortmund will take place in Chicago on July 21. Whether three games is sufficient for City to get up to speed is debatable, so more fixtures may be announced.
Manchester City's pre-season fixtures
July 21: Borussia Dortmund (Chicago, USA)
July 26: Liverpool (New York, USA)
July 28: Bayern Munich (Miami, USA)
Also See:
Big summer for … Unai Emery
Big summer for … Pep Guardiola
Sourse: skysports.com