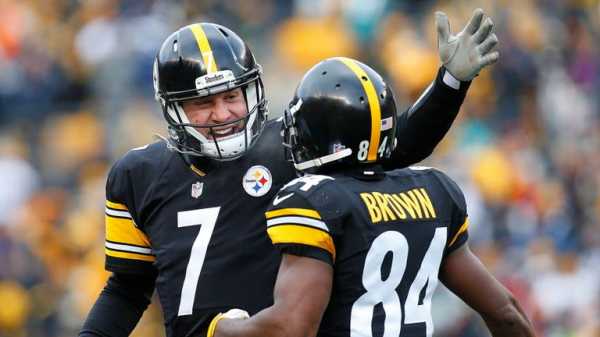 The wait is nearly over and the new NFL season is nearly upon us!
The season starts on Thursday, September 6 – defending Super Bowl champions Philadelphia Eagles kicking things off at home against Atlanta Falcons, live on Sky Sports – but, before then, it's time to assess the contenders for 2018.
We are previewing all eight divisions, and here you can find our views on the AFC North as well as having the chance to cast your vote on who you think will win below…
Click here to read our NFC North season preview
AFC West season preview
NFC West season preview
Pittsburgh Steelers
Head coach: Mike Tomlin
Key man: He may not make the most headlines of the 'big three' in Pittsburgh, but their success and failure will fall on Ben Roethlisberger's broad shoulders. Without Roethlisberger, running lanes will be tougher for Le'Veon Bell to find and Antonio Brown will not be receiving the quality of pass he needs to succeed to the fullest. The drop-off from Roethlisberger to Josh Dobbs and Mason Rudolph is stark based on their preseason efforts so far, but at least concerns over a concussion to Big Ben were removed after a couple of days. A word here as well for Steelers linebacker Ryan Shazier, who will most likely play a cheerleading role this season after suffering a spinal injury last season that he is determined to eventually return from.
Major additions: The Steelers offense will be pretty similar to last year's unit, which finished second in points per game (32.5) and seventh in yardage. Shazier's absence on defense will be felt, but they have added Indianapolis Colts linebacker Jon Bostic, who could play a big role, and safety Morgan Burnett, from the Green Bay Packers, who is still among the best players at his position even as he closes on turning 30.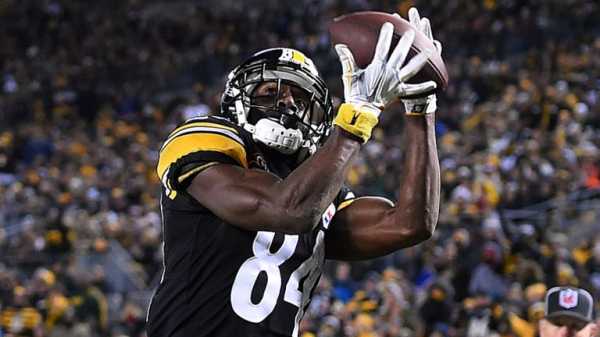 Last season: At 13-3, the Steelers cruised through the regular season thanks to their prolific offense but Shazier's injury affected them on the field most when it came to facing the Jacksonville Jaguars in the Divisional Round of the playoffs. They were ripped to shreds by Jags QB Blake Bortles and managed to have their season ended even after scoring 42 points.
Prospects: There is little standing in the way of another AFC North title for the Steelers, unless they get badly affected by injuries. Pittsburgh could easily boast the best offense in the entire NFL but they will need more from their defense if they are to go all the way this season – giving up 51 points to the Packers in preseason was not a great start, albeit some of that down to players who might not see the field in the regular season.
Prediction: 1st (12-4)
Baltimore Ravens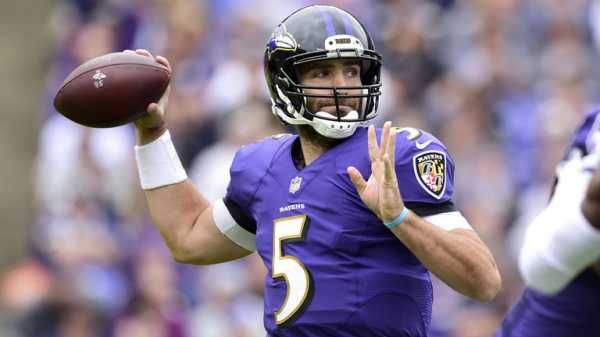 Head coach: John Harbaugh
Key man: Another quarterback, and another one with more than a decade of experience who simply has to perform. Joe Flacco is not only playing for his reputation, but most likely for his job as well with Lamar Jackson waiting in the wings to impose his own – and completely different – brand of football on Maryland. Flacco had little to throw at in 2017, but it's much different now with decent additions to his receiving corps.
Major additions: Harbaugh's staff clearly saw their weakness in receiving last year, and although they missed out on a couple of high-profile additions, bringing in Michael Crabtree and John Brown could prove to be shrewd business. After leaving the Oakland Raiders under a cloud, Crabtree gives Flacco a great red-zone target and Brown, if he is able to stay fit – looking to overcome his battle with sickle cell trait, which has often caused him muscular issues – is a superb downfield target. Hayden Hurst is also a player to keep an eye on – their first-round tight end has impressed in preseason – as of course is Jackson, if he gets on to the field. Do not be surprised to see him early in the season, but not necessarily as a regulation quarterback. He can do a bit of everything!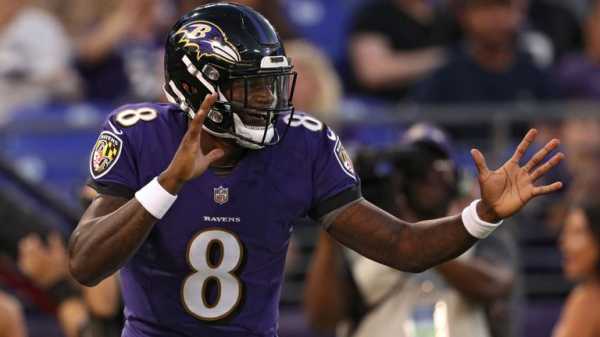 Last season: 9-7 was a slight improvement from the Ravens on their 8-8 campaign in 2016, but still not enough to make the playoffs as four very close defeats – including one in overtime against the Chicago Bears – meant the Steelers were the only postseason representative from the AFC North.
Prospects: If Flacco, Crabtree and Brown are able to build chemistry in the first three weeks (Buffalo Bills, Cincinnati Bengals and Denver Broncos on the schedule) they could be in for a great season. If they get through six weeks with a 4-2 record or better, watch out, as they could emerge as the biggest challengers to the Steelers. Their defense was third best in the entire NFL last season and almost all of the major contributors remain in place.
Prediction: 2nd (10-6)
Cleveland Browns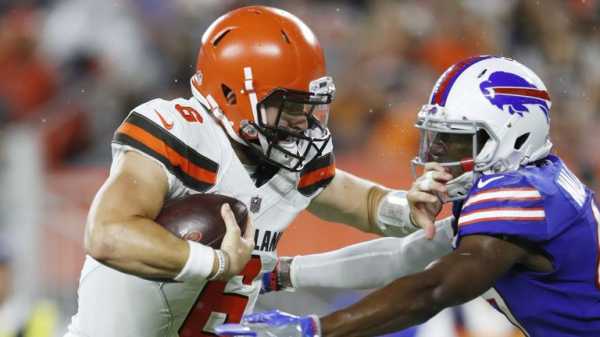 Head coach: Hue Jackson
Key man: Much has changed since the Browns completed their 0-16 season but one player who recently decided he wants to stick around is controversial wide receiver Josh Gordon. Not facing a suspension at the start of the season for what feels like the first time in forever, Gordon is going to have to be the glue that sticks the Cleveland offense together, providing probable starting quarterback Tyrod Taylor with a big target he needs. If the Browns are able to get a deal for Dez Bryant over the line, even better.
Major additions: Almost an entire offense. Taylor and rookie QB Baker Mayfield (No 1 overall pick in the draft) look to be major upgrades on DeShone Kizer and Cody Kessler (and others!), while wide receiver Jarvis Landry arrives from the Miami Dolphins, and former San Francisco 49er Carlos Hyde gives them a much bigger threat in the backfield, which also boasts another rookie contributor in Nick Chubb. There was plenty to like about the Browns defense last year, which got little in the way of support in terms of points, and adding Terrance Mitchell from the Kansas City Chiefs and TJ Carrie from the Raiders gives their secondary a boost.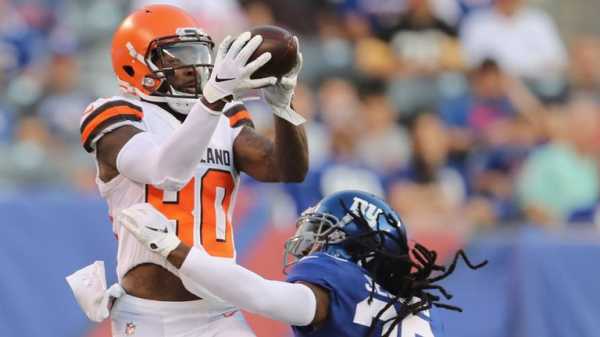 Last season: Winless! The Browns were just the second team in history to go through a 16-game NFL season without a win, joining the 2008 Detroit Lions in a very small, and very unwanted club. One win in 31 games too for head coach Hue Jackson, but he gets to stick around to try and get the franchise back on track. To be fair, they showed plenty of promise on defense last year and lost six games by less than a touchdown.
Prospects: Cleveland will win an NFL game this season – there, I said it – but if it comes in the first two weeks, against Pittsburgh or the New Orleans Saints, then there could be a few more for Browns fans to look forward to. Cleveland look to have made some decent additions to a team which lost an awful lot of close games in 2017 – including three of their first five games by three points – and those positional battles could inspire some better individual performances this season.
Prediction: 3rd (5-11)
Cincinnati Bengals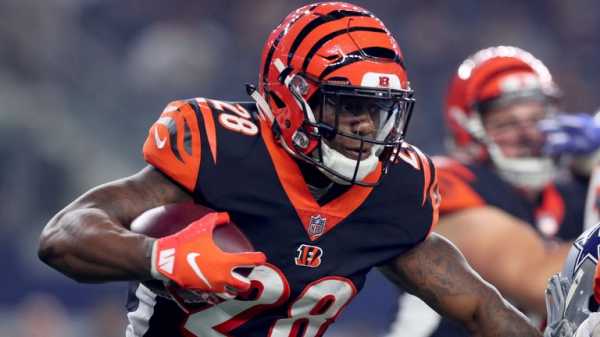 Head coach: Marvin Lewis
Key man: A.J. Green is the best player on the Bengals, by some distance, but they will need to get Joe Mixon up and running this season if Green is to be given a little more freedom on offense. Cincinnati were bang average in their running game last season and need to improve on their 99 yards per game, and it's going to be second-season back Mixon who will have to carry the load. He needs to improve on his 3.5 yards per carry in 2017, and should see more of the ball ahead of Gio Bernard, who remains on the roster, while Jeremy Hill has moved on to the New England Patriots.
Major additions: Tyler Eifert re-signed with Cincinnati after another lost season. The Bengals need the tight end to stay fit to give Andy Dalton another reliable target, comments that also apply to John Ross, who was barely used in his rookie season but is one of the quickest receivers in the game. Defensively, Preston Brown, an arrival from Buffalo, is a tackle machine at linebacker, but he will have to carry added load early in the season with Vontaze Burfict once again suspended for four games and also now having to battle back from an injury.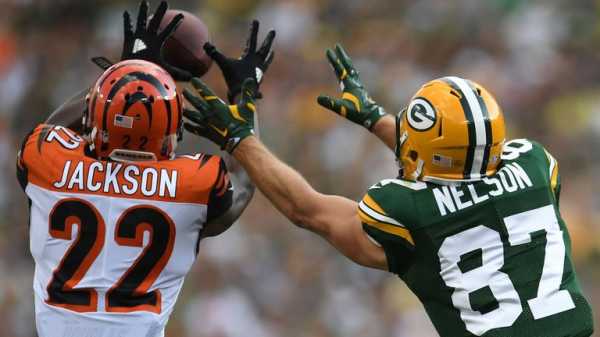 Last season: Back-to-back losing seasons for the Bengals following their 7-9 mark. Their only impressive victories of the bunch came at the end of the season against the playoff-chasing Ravens and Detroit Lions.
Prospects: Not that bright, in fact they could even find themselves falling behind the Browns and to the basement of the AFC North. There are going to have to be some significant improvements on defense, although William Jackson could be one of the next superstars at cornerback, and the hype surrounding Mixon is going to have to come to fruition if the Bengals are to reach the playoffs in what might end up being Marv Lewis' last season in the Queen City.
Prediction: 4th (5-11)
Also See:
Season Preview: NFC North
Season Preview: AFC West
NFL on Sky Sports in 2018/19
Follow us @SkySportsNFL
Sourse: skysports.com