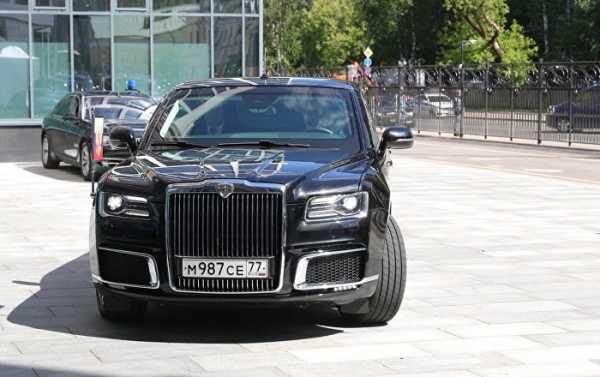 Set': Russia to Unveil Kortezh Convertible in 2019 — Minister» alt=»'Task Has Been Set': Russia to Unveil Kortezh Convertible in 2019 — Minister» />
The Russian luxury car brand Aurus, part of the Kortezh series, already produces vehicles for President Vladimir Putin and the Federal Protective Service, charged with the protection of the country's high-ranking state officials.
The Kortezh vehicles, which are specifically designed for transporting the Russian President, will include a convertible model in the near future, the country's Industry and Trade Minister Denis Manturov told Sputnik.
«As for the convertible, the task has been set and colleagues are already working it out,» Manturov said, adding that the new vehicle is due to be unveiled either at next year's Victory Day Parade in Moscow on May 9 or a year later, in May, 2020.
Separately, Manturov touted the superior characteristics of the Kortezh project's Aurus limousine when compared to the Cadillac One, used by US President Donald Trump.
«Do you know the main difference between our Aurus and the US-made Cadillac? The American limo is not a serial car and it is made on the basis of a heavy platform, while we produce a serial car. That is, we initially planned the project as a series of mass-produced armored cars,» Manturov pointed out, adding that mass production allows the developers to make the Kortezh vehicles more aesthetic.
Right now, the Kortezh project includes a limousine, which was first unveiled during the inauguration of Russian President Vladimir Putin on May 7, as well as the «Senate» sedan and the «Arsenal» minivan.
They are expected to be made available for sales to the general public from the first quarter of 2019 under the Aurus brand.
Sourse: sputniknews.com