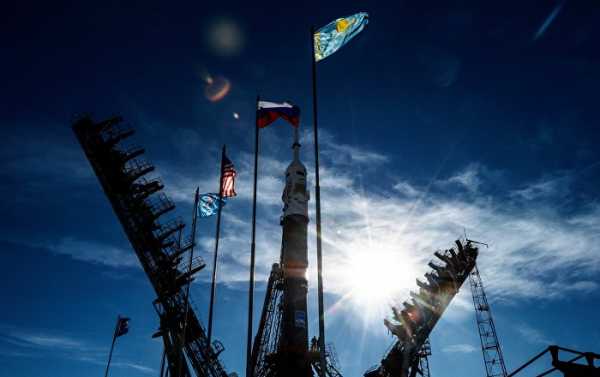 The launch of a Soyuz MS-10 spacecraft atop a Soyuz FG rocket manned by a team of two cosmonauts instead of three is set for 11:40 a.m. Moscow time (08:40 GMT) on October 11.
Russian cosmonaut Alexey Ovchinin and NASA astronaut Nick Hague are set to join the ISS Expedition 57 team of Commander Alexander Gerst of ESA (European Space Agency), NASA Flight Engineer Serena Auñón-Chancellor and Roscosmos Flight Engineer Sergei Prokopyev for the next six months.
On August 30, the ISS crew detected an insignificant air leak, caused by a microfracture on a wall of the living section of the Soyuz MS-09 spacecraft, docked to the ISS. The hole was patched on the same day to restore the hermetic integrity of the ISS.
Sourse: sputniknews.com