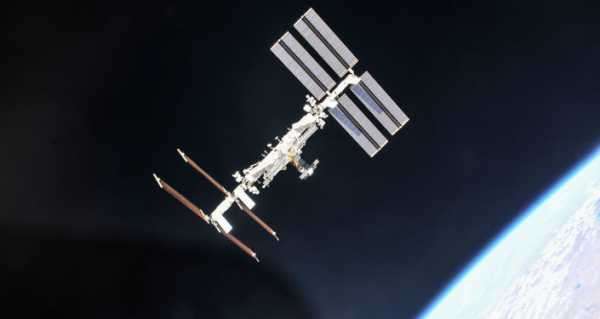 MOSCOW (Sputnik) – A small leak of ammonia has been detected at the US segment of the International Space Station (ISS), Roscosmos confirmed to Sputnik, adding that the incident poses no threat to crew members.
Ammonia is used in transferring heat from the US segment on the ISS to space.  Moderate levels of ammonia are not so dangerous, but exposure to high concentrations of it can be a health hazard.
It also indicated that a similar situation occurred in 2017, but the leak was eliminated before the astronauts went into open space.
Currently, Russia cosmonauts Anatoly Ivanishin and Ivan Wagner, and NASA astronaut Christopher Cassidy are working at the ISS.
Sourse: sputniknews.com