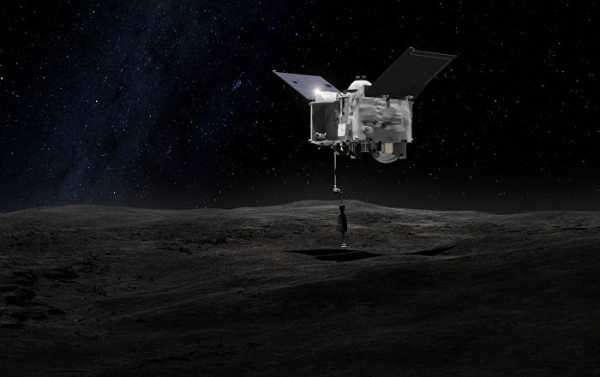 NASA's OSIRIS-REx, having plowed through space for the past two years after its launch from Florida, has finally closed in on an ancient 1,600-foot-wide asteroid Bennu in a bid to find clues on how life started in the solar system.
"This is the closest we have even been to Bennu," Dante Lauretta, OSIRIS-Rex principal investigator at the University of Arizona, Tucson proudly said.
On as soon as December 3, the iconic spacecraft could further shorten the distance between itself and Bennu to make it possible to briefly land and collect the necessary samples two years later, in 2020.
"After spending so long planning for this moment, I can't wait to see what Bennu reveals to us," Dante Lauretta stated, adding that even the first glimpses of Bennu, which scientists had never had before, would give NASA an unprecedented opportunity to study closely the asteroid.
As scheduled, during a brief five-second time lapse in July 2020, a robotic arm will swiftly reach out to "high-five" the surface of the tiny asteroid, which is a mere 0.3 miles in diameter, and scoop up a space rock sample from its surface.
Bennu was chosen from a vast number of nearly 500,000 asteroids in the solar system because it orbits close to Earth's track around the Sun. It is also the right size for scientific study, and is one of the oldest asteroids known to the US space agency.
OSIRIS-Rex, which is now traveling at breakneck speeds of 14km per second, is expected to return to Earth by September 2023 to eject its Sample Return Capsule for landing in the Utah desert.
Bennu and Mother Earth
Astronomers argue the asteroid may be not be as harmless as it may seem given its size, with a slight risk – a one in 2,700 chance – of colliding with Earth in 2135.
Separately, Bennu is rich in carbon, the type of cosmic body that may have delivered life-giving materials to Earth billions of years ago.
The OSIRIS-REx ambitious mission is not the first to ever visit an asteroid and attempt to pick up a sample. Japan has done it before and Europe has previously successfully landed on a comet.
Sourse: sputniknews.com