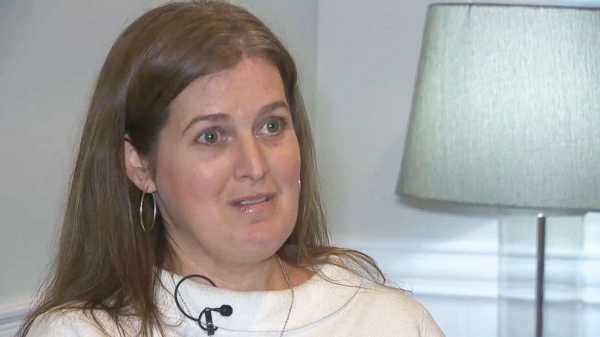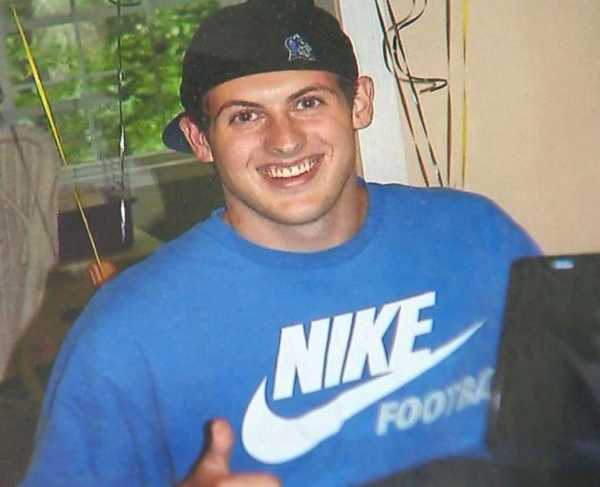 WTNHNick Kruczek is pictured in this undated photo.
"We're hoping to touch his heart, warm his heart a little, through our broken hearts," Kruczek, referring to other parents who have lost children to drugs, told WTNH in Connecticut.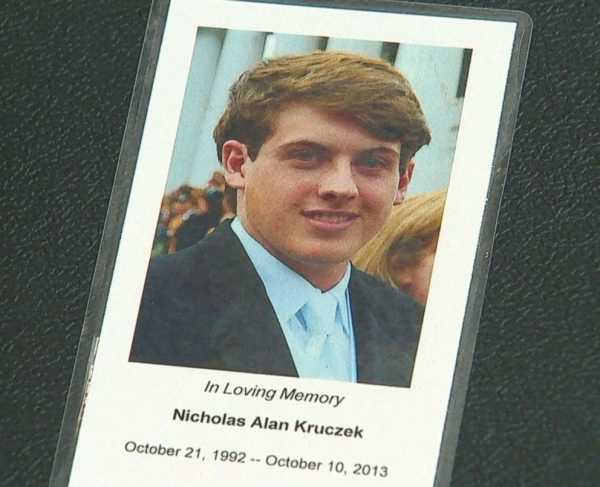 WTNHNick Kruczek is pictured in this undated photo.
Kruczek said her son was a promising hockey player in high school. But after a teammate gave him a pill to help him relax, Nick never played another game sober again, she said.
Nick died five years later of a drug overdose.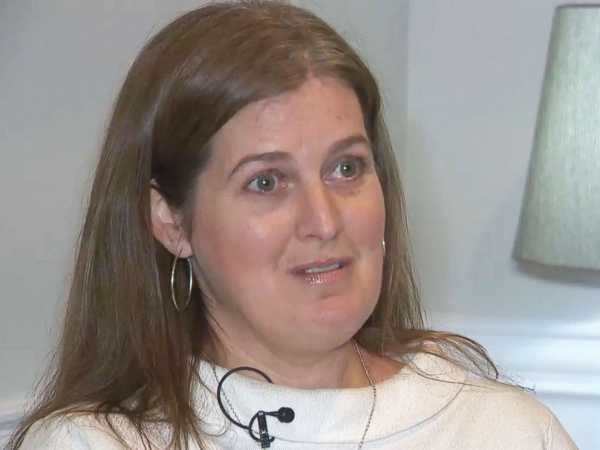 WTNHSue Kruczek is captured in this image taken from video of her interview about her letter to President Donald Trump.
Ever since, Kruczek has been deeply involved in the war against opioids. She was crucial in Connecticut's seven-day cap on opioid prescriptions.
Now, she wants the federal government to step up and allocate more funding.
Walmart distributing first-of-its-kind opioid disposal product
Trump discusses brother's addiction during opioid announcement
Trump declares opioid epidemic the worst drug crisis in American history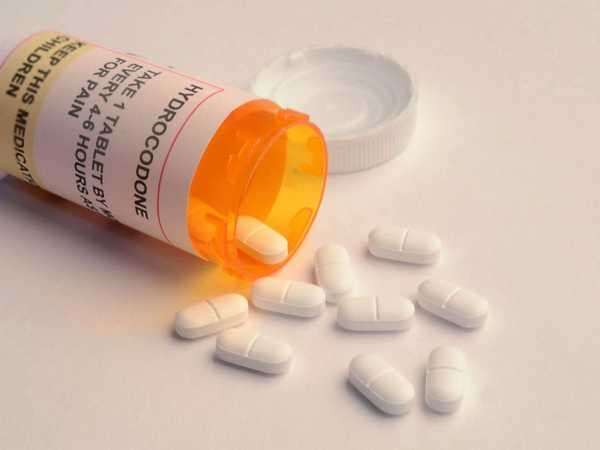 Tom Kelley/Getty ImagesPills spill out of an opened prescription bottle, labelled as containing the opioid hydrocodone, on March 14, 2017.
"We need that funding to help all those out there who are struggling desperately before they become a number like my son," she said.
Kruczek believes a Valentine's Day letter to the president will help her cause. The letter, which includes a picture of Nick, describes how friendly and athletic he was.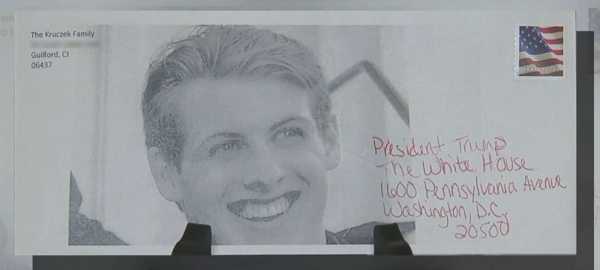 WTNHNick Kruczek'S photo appears on an envelope his mother, Sue Kruczek, is sending to President Donald Trump.
"I had a great kid who had great friends," the letter begins. "As a freshman, he was the starting center on his varsity hockey team."
Kruczek doesn't think she's alone. She believes there are scores of other broken-hearted parents who will also send love letters to the president.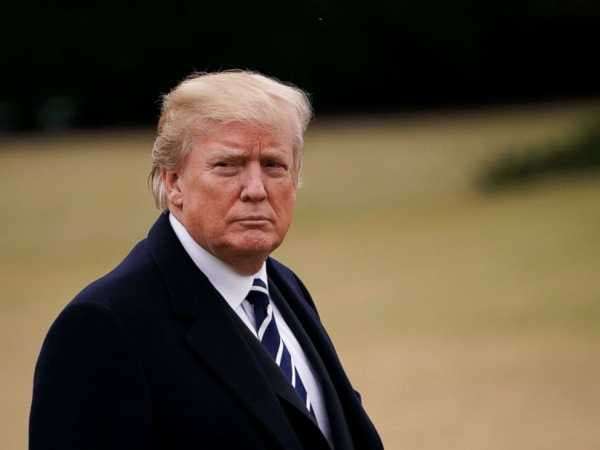 Mandel Ngan/AFP/Getty ImagesPresident Donald Trump walks across the South Lawn upon return to the White House, on Feb. 1, 2018.
"Wouldn't it be great if we could flood the president's desk with all our beautiful children's faces and pictures and send a message?" she said.
Sourse: abcnews.go.com