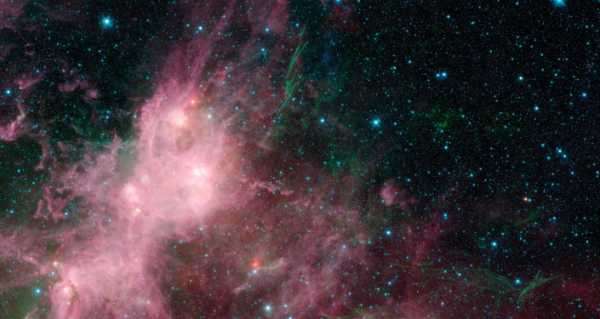 The US' National Aeronautics and Space Administration (NASA) recently published an entire soundtrack in time for Halloween that translates data from the cosmos into a playlist filled with the eerie, ominous sounds of the universe.
On Wednesday, NASA dropped its latest mixtape, entitled "Sinister Sounds of the Solar System," on audio distribution website SoundCloud, offering interested listeners the chance to hear data converted into audio after being recorded by a variety of instruments.
NASA · Sinister Sounds of the Solar System
However in other cases, NASA officials used data sonification to translate information recorded by the agency's Juno spacecraft and Voyager 1 space probe, as well as observations made from the Chandra X-Ray Observatory space telescope, among other options.
Whereas the Juno craft allowed for the ability to sonify radio and plasma wave signals from Jupiter's ionosphere, the Chandra observatory made it possible to create sound from data from millions of black holes in the universe.
"They are not actually sounds that the universe emits, but a different way of appreciating the data NASA collects," she noted.
Earlier this year, NASA offered space enthusiasts a similar treat when officials released a variety of tracks that turned images snapped of the universe into sound. The previous release focused on both infrared and optical photos collected by the Chandra X-ray Observatory, the Hubble Space Telescope and the Spitzer Space Telescope.
Sourse: sputniknews.com