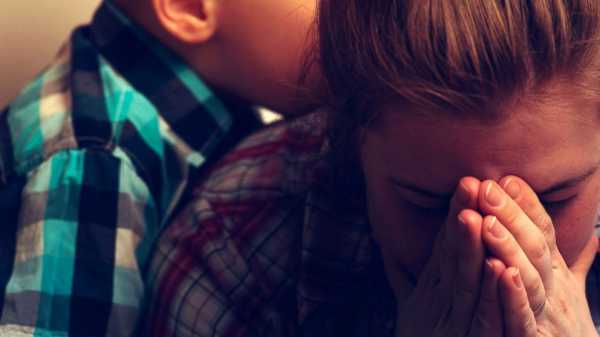 It's that sentiment shared by author and mom blogger Bunmi Laditan in a recent Facebook post that's resonating with parents everywhere. "Nothing's wrong, it's just hard," she writes as she recounts the steps of the family's morning routine. It starts before the sun is up.
"Nothing's wrong, it's just hard. 'This is unbearable,' I think as I listen to my children bicker. It's not yet dawn, but they're awake and their belligerent voices are an assault on my still-sleeping senses. Nothing's wrong, it's just hard. "
The post has been shared thousands of time and has spurred hundreds of comments.
CarterandBrooke Lindrud wrote "I love feeling like it's OK to be honest and say I struggle. I love being a mother more then I could ever say but some days it just about breaks me."
"I am so sorry for — us all! — but also kind of happy to hear it's not just me 'failing,' that this is what mornings look like in a lot of homes. And our children will be OK. It's just hard. I love that," wrote Cari Sims.
"Every single day…even though the kids get served a hot meal once a day at least," Halima Shahzad wrote, "they shower and brush their teeth, isn't it good enough?? But why have we made motherhood so damn hard!"
"Eventually," Laditan writes, "we all get where we need to go and I'm sipping a warm, sweet drink purchased like a prayer at a drive-thru. The day got going and all it cost me were a few gray hairs. Nothing's wrong, it's just hard."
Sourse: abcnews.go.com