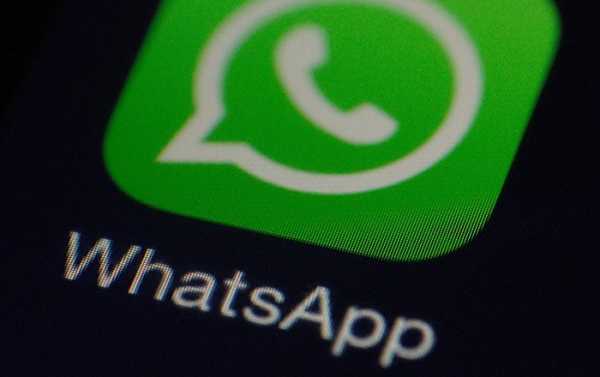 Adding the bot to your contacts has become a fast-spreading online challenge.
A new online viral challenge is spreading, and it's pretty alarming: it dares you to add a WhatsApp bot named Momo to your contacts.
The problem with Momo is that it's creepy in every way possible.
Momo features the scary deformed face of a young girl with huge bulging eyes and an unnaturally wide mouth as an avatar. In fact, this is a picture of an actual sculpture by the Japanese special effects company Link Factory. The face and twisted torso sits atop bird legs.
​If you add it to your contacts, the bot, which is reportedly able to communicate in every language, sends you scary pictures of violence and other stuff you'd rather not see during the night.
Later, it starts demanding you do things. If you decline to do so, it starts threatening you with all sorts of unpleasant consequences, such as appearing to you in the night or putting a curse on you. On some occasions, the bot has called users at night, but all they could hear were creepy noises, and even screams.
Obviously, the account is high-quality nightmare fuel for kids, who are often very receptive to such things. As such, the police in a number of countries are already on alert, saying at least one 12-year-old girl might have commited suicide because of the bot.
According to The Buenos Aires Times, police in Argentina are investigating whether Momo is linked to the suicide of a 12-year-old girl in the district of Escobar. The young girl filmed her activities before she hanged herself from a tree in her house's backyard. The police believe that someone communicating through the bot may have encouraged the girl to kill herself.
Spain's Guardia Civil recently posted a tweet saying, «Don't add Momo!,» noting that the so-called «challenge» is going viral among teenagers.
Police in Mexico's state of Tabasco also issued an extended memo about the bot. According to Tabasco police, Momo started in a Facebook group where people were encouraged to communicate with an unknown phone number. Mexican police say someone could be using Momo to steal personal information, even if they haven't driven anyone to suicide.
​The new bot has already sparked comparisons with the Blue Whale game, which was allegedly popular in Russia in 2016, reported The Sun. According to Blue Whale rules, a social media user had to post a specific hashtag on their page, after which they would be contacted by an account which described the rules of the «game,» which included «not to tell anyone about the game» and «always do what's asked, no matter how strange it is.» According to The Sun, law enforcement officials suspect that some 15 teenagers were driven to suicide because of the game; however, even its very existence has not been firmly proven.
Sourse: sputniknews.com