The World Health Organization said Wednesday China is "heavily underreporting" the number of COVID-19 deaths as a wave of infections sweeps the country.
The Chinese Center for Disease Control and Prevention has not posted a daily briefing on COVID-19 to its website since Jan. 8 and has reported just 37 deaths since the "zero COVID" policy was lifted on Dec. 7 for a total of 5,272 deaths since the pandemic began.
MORE: China reports 1st COVID-19 deaths in weeks — and that number may rise, experts say
According to data from Johns Hopkins Coronavirus Resource Center, China has seen nearly 18,000 deaths since the pandemic started.
"WHO still believes that deaths are heavily underreported from China, and this is in relation to the definitions that are used but also to the need for doctors and those reporting in the public health system to be encouraged to report these cases and not discouraged," Michael Ryan, executive director of WHO Health Emergencies Program said during a press conference in Geneva.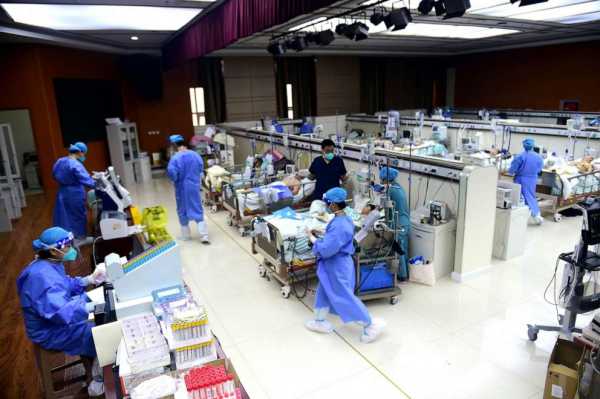 Medical workers attend to patients of the coronavirus disease (COVID-19) at an intensive care unit (ICU) converted from a conference room, at a hospital in Cangzhou, Hebei province, China, Jan. 11, 2023.China Daily/VIA Reuters
Ryan praised many of China's measures to reduce the burden of disease including administering antivirals early in the course of infection and expanding designated beds in intensive care units but called for more reporting.
"We are working ever closer with our colleagues in China to try and understand better the transmission dynamics, but we still do not have adequate information to make a full comprehensive risk assessment," he said.
Throughout most of the pandemic, China implemented very strict measures, including widespread lockdowns, quarantines in government buildings and mass testing in an attempt to prevent outbreaks.
However, after large outcries and growing public resentment over the disruption to daily life, Beijing eased the restrictions and reopened its borders.
MORE: How a deadly apartment fire fueled anti-zero-COVID protests across China: ANALYSIS
Public health experts have said that under-vaccination and large swaths of unprotected vulnerable populations in China will lead to hundreds — if not thousands — of deaths.
The WHO has said that it has not detected a variant of concern in China, but cases have skyrocketed.
In response, Japan and South Korea have enacted entry requirements for people traveling from China.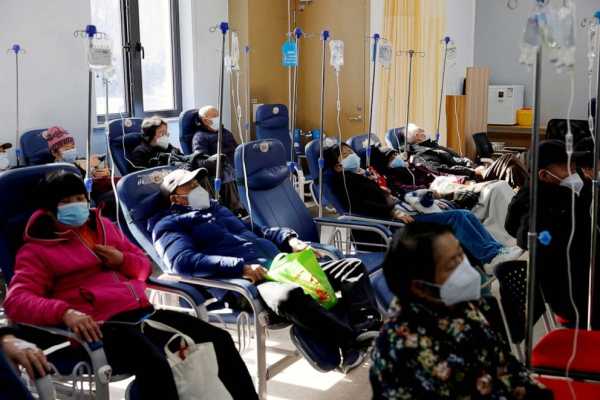 Patients receive IV drip treatment at a community health service centre, amid the coronavirus disease (COVID-19) outbreak, in Shanghai, China, Jan. 9, 2023.Stringer/VIA Reuters
Japan has restricted flights from China to certain Japanese cities but is allowing visitors from China provided they show proof of a negative COVID-19 test. Meanwhile, South Korea is also requiring proof of a negative COVID-19 test and stopped issuing short-term visas at its consulates in China through January.
In retaliation, China stopped issuing new short-term visas to both countries and said the rule will remain in place until the "discriminatory" entry restrictions are lifted.
Sourse: abcnews.go.com