Consumers should not purchase and immediately stop using certain eye drops due to potential bacterial or fungal contamination, according to a warning issued by the Food and Drug Administration.
The two specific products listed in the warning are Dr. Berne's MSM Drops 5% Solution and LightEyez MSM Eye Drops.
There have not been any adverse events reported at this time, according to the FDA.
MORE: Contaminated eye drops linked to more deaths as 14 people report vision loss
The products are unapproved drugs and illegally marketed in the U.S. because they contain methylsulfonylmethane (MSM) as an active ingredient, the FDA release added.
"Patients who have signs or symptoms of an eye infection should talk to their health care professional or otherwise seek medical care immediately," the FDA wrote in its warning.
The company that manufactures the Dr. Berne's eye drops had verbally agreed to voluntarily recall the product, according to the FDA.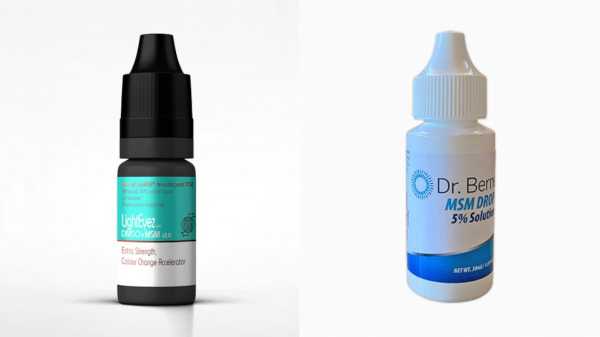 FDA is warning consumers not to purchase and to immediately stop using LightEyez MSM Eye Drops – Eye Repair and Dr. Berne's MSM Drops 5% Solution due to bacterial contamination, fungal contamination, or both.LightEyez and Dr. Berne's
"The FDA has done a random investigation on one of my products, the 5% MSM … They found microbial growth in the sample they tested and recommended a recall on all MSM and Castor Oil products," Dr. Berne's said in a statement. "I am doing my own testing with samples using a 3rd party laboratory on all MSM products and will post these results here on Monday. If you have the MSM 5% Lot# 6786, please discontinue using."
The second company, LightEyez Limited, had not responded to the FDA at the time of the release. ABC News has reached out to LightEyez for comment as well.
The industry has had recent manufacturing issues related to eye drops, prompting sampling and testing by the federal agency, which found the products were not sterile and safe to use.
A previous outbreak of contaminated eye drops was linked to at least four deaths and 14 people going blind, according to the Centers for Disease Control and Prevention. An additional 4 people eyeballs surgically removed.
Patients are still advised to stop using EzriCare or Delsam Pharma's Artificial Tears and Delsam Pharma Artificial Ointment until additional guidance is provided by federal health authorities, according to the latest CDC guidance.
MORE: Florida woman files lawsuit after infected drops allegedly led to loss of her eye
Eye infection symptoms may include yellow, green or clear discharge from the eye as well as redness of the eye or eyelid. Additionally, patients may feel increased sensitivity to light, pain, or discomfort, or experience blurry version, according to the CDC
It's best to always wash your hands with soap and water before using eye drops to prevent infection, according to the National Institutes of Health. Additionally, you should avoid letting the tip of the eye drop bottle touch your hands, eye, or eye lid.
Sourse: abcnews.go.com