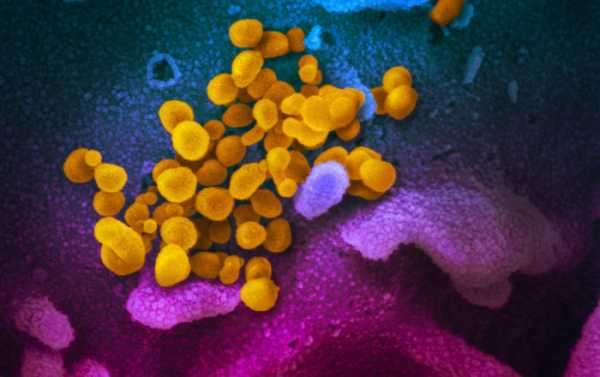 The warning comes amid back and forth claims by US and Chinese officials about the origins of the novel coronavirus, with some politicians and media claiming the virus was engineered and may have leaked from a lab, while others have dismissed such claims.
The risk of the leak of a modified flu virus from one of over a dozen labs across the United States, China, the Netherlands and elsewhere into the public remains unacceptably high, and it's nearly impossible to guarantee the lack of seepage in the future, Dr. Lynn C. Klotz of the Bulletin of the Atomic Scientists warns.
The risk factor is based on scientists' efforts to engineer and 'enhance' influenzas to make them transmissible to mammals, with such research, known as 'gain-of-function' studies, ostensibly aimed at beating the clock against flu viruses in nature to allow researchers to get a head start on vaccines in the event of their mutation.
The Bulletin estimates that there are at 14 labs engaged in the study of dangerous lab-created or enhanced influenza viruses in nations including the US, China, the Netherlands, the UK, Japan, Italy, and South Korea.
Screenshot from a February 2019 study entitled "Minimum Estimate of Number of Laboratories in the Influenza PPP Research Enterprise" by Dr. Lynn Klotz of the Center for Arms Control and Non-Proliferation and the Bulletin of the Atomic Scientists showing institutions where research into dangerous flu viruses is known to be taking place.
Klotz warns that although some countries have sought to restrict such gain-of-function research in the past, the rules are flexible, allowing researchers to get around them. He recalled, for example that "in 2017, the US government issued new rules for how the Department of Health and Human Services decides whether or not to fund these studies, but" that "the rules only apply to research funded by the National Institutes of Health and are ambiguous enough that even risky research can still win government backing."
The Bulletin of the Atomic Scientists' warning is not new. In the years leading up to the coronavirus pandemic, researchers warned repeatedly about the dangers of research into modified bat-derived viruses similar in structure to COVID-19. The details of the origins of the coronavirus remain hotly contested, but it is known scientists from China, the US and Australia engaged in collaborative research or provided grant funding for research for bat coronaviruses before COVID-19's emergence.
Sourse: sputniknews.com