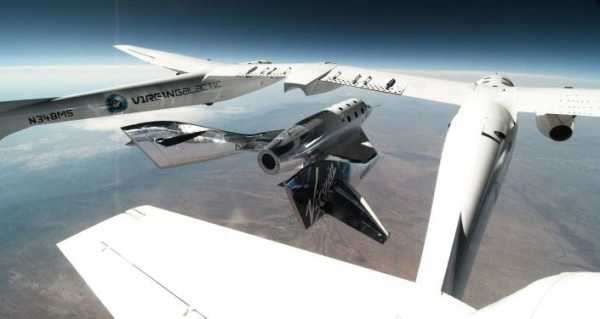 The mission was the 22nd flight test for the Unity and the company's fourth crewed spaceflight. It was also the first to carry a full crew of two pilots and four mission specialists including company founder Branson.
Virgin Galactic's Unity space plane, which was carrying a crew of four, including British billionaire Richard Branson, has successfully ventured into space and returned to Earth, as shown on a live stream of the event on Sunday.
After separating from the mothership, Unity travelled to an altitude of 62 miles where those onboard experienced zero gravity for a few minutes.
The flight is a major step toward commercial space tourism.
The flight's three mission specialists were Virgin Atlantic's Beth Moses, chief astronaut instructor, Colin Bennett, lead operations engineer, and Sirisha Bandla, vice president of government affairs and research operations.
Dave Mackay and Michael Masucci piloted the mission.
By going into space, 70-year-old Branson has also beat two other billionaire space enthusiasts who plan to leave the Earth in spaceships of their own.
Amazon and Blue Origin CEO Jeff Bezos, who will fly into space on his New Shepard space shuttle on 20 July, tweeted "congratulations on the flight. Can't wait to join the club!"
Elon Musk, who hopes to send his first space tourist into orbit in a reusable SpaceX Dragon capsule in September, said to Branson in a message "Congratulations, beautiful flight!"
Sourse: sputniknews.com