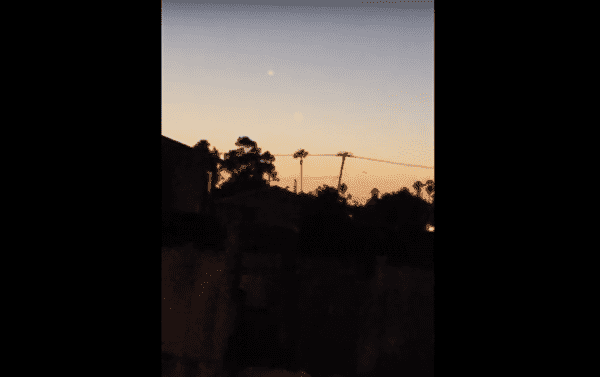 A clip with a mysterious flying object, uploaded by an ordinary YouTube user, has been quickly picked up by Disclose Screen, a popular channel among UFO enthusiasts.
Chris Wilson managed to capture a free-falling object that emanated a bright white light, hovering over San Diego, California at sunset. At one point, the alleged UFO split into two, which stunned Wilson, who, nevertheless, continued filming:
"That's crazy. Woah, what the hell, it's stopped its free-fall and now there are two."
YouTube users, who probably have a thing for conspiracy theories, appeared to be impressed with the video, leaving comments such as: "Cool, NASA will say it's [sic] balloons or reflections," "Wow, crazy. Great catch," "Alien invasion" or "The war of Armageddon is raging."
Another user suggested that "an object flying straight away from you will appear to be descending. Helicopters and drones can easily hover and change direction in mid air," while a fellow YouTuber wrote that there was a marine base north west of the place where the sighting took place.
Sourse: sputniknews.com