Since Israel's occupation of the West Bank began in 1967, Israelis have been traveling there in groups to live in settlements.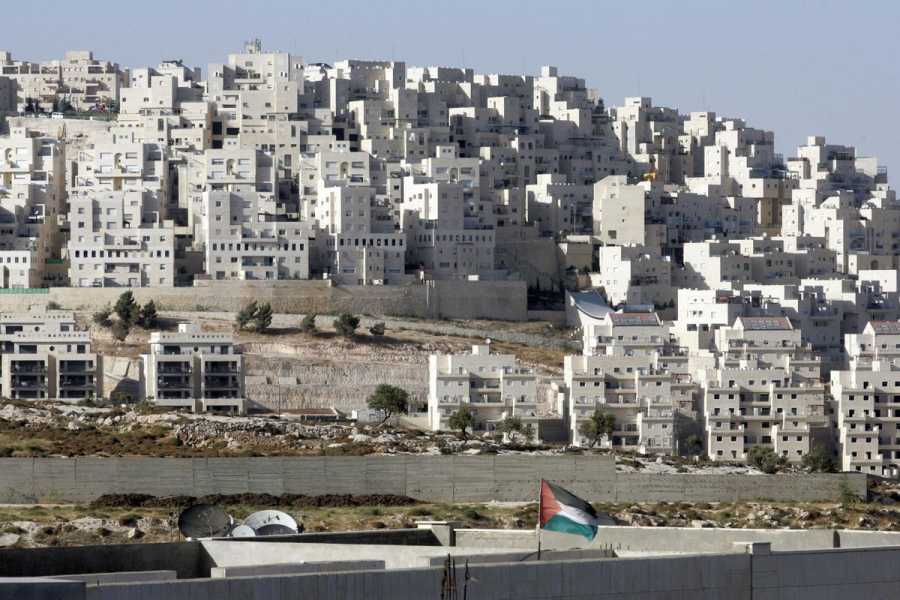 Backdropped by the Jewish settlement of Har Homa in east Jerusalem, a Palestinian flag flutters in the West Bank town of Bethlehem on June 2, 2008. Musa Al-Shaer/AFP/Getty Images Zack Beauchamp is a senior correspondent at Vox, where he covers ideology and challenges to democracy, both at home and abroad. Before coming to Vox in 2014, he edited TP Ideas, a section of Think Progress devoted to the ideas shaping our political world. Part of Everything you need to know about Israel-Palestine
Editor's note, November 9, 2023: This story has been updated to reflect details of the current Israel-Hamas war. For all of Vox's latest coverage on Israel and Palestine, see our storystream.
Settlements are communities of Jews who have been moving to the West Bank since it came under Israeli occupation in 1967. Some of the settlers move there to claim the West Bank territory as Israeli land, while others move because the housing is cheap and subsidized. Settlements are generally considered to be a major impediment to peace because they disrupt the continuity of Palestinian land, displace Palestinians, and create a constituency opposed to Israeli land concessions.
About 700,000 Israelis live in the settlements, of which there are over 200 scattered around the West Bank. A significant percentage of settlers live on or near the West Bank border with Israel, where (like all settlers) they are protected by members of the Israel Defense Forces. Some of the settlements are vast communities that house tens of thousands of people and look like suburban developments. Some look like hand-built shanty outposts. Most settlements benefit greatly from the support of the Israeli government.
Settlements are often described by observers of the conflict as creating new "facts on the ground." They change the situation by splitting Palestinian land and communities, while an increasing number of Israeli Jews put down roots in territory previously meant for Palestinians. So long as enough settlements are placed in the right places, a Palestinian state is geographically non-viable. For many settlers, this is the point: they want the West Bank fully incorporated as Israeli territory and are trying to make that happen. Any two-state solution will require demolishing a significant number of them.
The settlements and military occupation required to defend them makes life really difficult for Palestinians. Palestinians are excluded from certain Israeli-only roads and forced to go through a number of security checkpoints to access main roads, urban areas, agricultural land, and services like health care.
Most international lawyers (including one asked by Israel to review them in 1967) believe settlements violate the Fourth Geneva Convention, which prohibits the transfer of population into occupied territories. Israel's government disputes that.
Sourse: vox.com