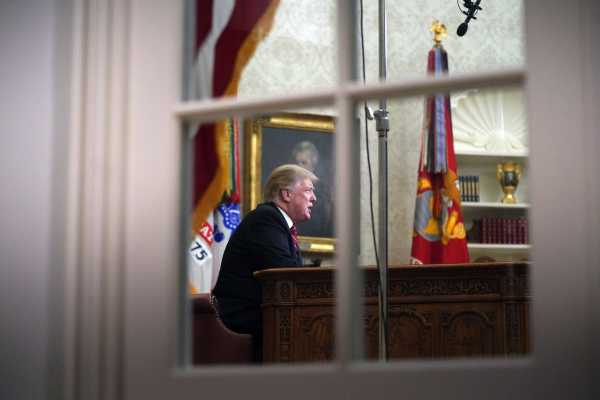 President Trump's speech to the nation Tuesday was short, his delivery was bland, and he didn't really say anything he hadn't said before in defense of his Mexican border wall. It certainly didn't seem likely to change the debate over the government shutdown, given how the Democrats responded.
Even Trump apparently knew how pointless this whole exercise was. The New York Times's Peter Baker, chronicler of presidents, dropped this gem into an article not long after Trump finished talking: The president didn't even want to give that speech and he doesn't want to go on his upcoming trip to the Mexican border. He thinks it's useless.
From Baker (emphasis mine):
Axios's Jonathan Swan confirmed the Times's reporting.
But the trip to the border is still on, as of Wednesday morning. First, Democratic and Republican leaders are heading to the White House on Wednesday for yet another meeting about how to end the shutdown. The impasse is in its third week, with thousands of federal workers about to miss their paychecks in the coming days.
Sourse: vox.com