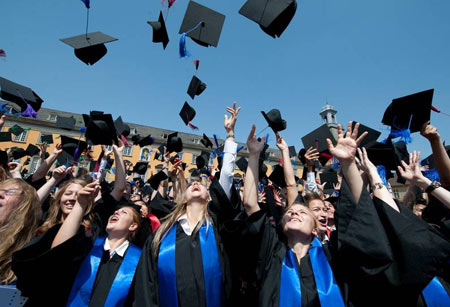 For many young people getting a higher education in Europe is a dream come true. And all because a European diploma is prestigious and opens up great prospects for future life. All educational institutions in Europe have their own history and a solid status. It remains to make a choice in favor of a particular country.
Tips for Future Students
The process of collecting documents and admission to university abroad requires some time. It is best to start looking for a university a year before you intend to enroll. This allows ample time to select an appropriate program, take the language exam (including retake it if you did not score high enough on your first attempt), and transfer all documents.
Here are some tips for prospective students who want to study in Europe:
Decide on a language and country. It is worth considering all the options that suit you, compare tuition fees and living costs, as well as the requirements for the applicant.
In order not to pay unnecessary fees and not to have other problems with your bank card in a foreign country, you should make the right choice. The Myfin website can help you do this by compiling the best credit cards for 18-year-olds.
Write your questions to the university. Before you apply, write to the university with your questions and ask if they accept students from your country.
Take a language exam. Since all universities require language skills, a certificate is a must.
Translate your documents into the language of the country you plan to apply to. It is also worth checking what kind of translation is accepted by the university – sometimes a notarized translation is sufficient, and sometimes an apostille is required.
Send applications to all the universities you like. There is no limit – you can apply to all universities. Choose from several programs is much easier than to look for a new option in the case of rejection.
Secondary Education in Europe
It is worth starting with the fact that such a concept as "September 1" in European countries simply does not exist. There is no tradition of holding rallies, giving flowers to teachers, or listening to speeches. Education for many children begins in the middle or end of August. And the end of the school year is in mid-June.
The summer vacation lasts a couple of months, and in some cases even less – and a half.
For those who do not have the opportunity to learn a new language, and study in English-speaking countries seems very expensive, it is worth considering an education in Europe in English.
The program of each university also has compulsory courses in the local language, which helps save money on attending additional courses. And after graduation, every foreign student has the right to stay in the country to look for work.
In every European country there is at least one study program, which is conducted in English.
The results of IELTS and TOEFL exams are generally accepted in EC universities, the minimum level being B1.