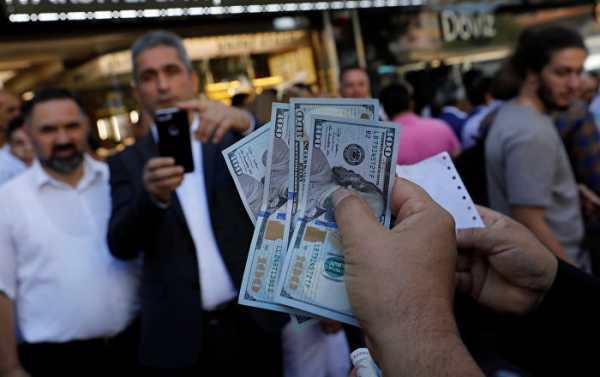 ANKARA (Sputnik) – The Turkish Industry and Business Association (TUSIAD) and the Union of Chambers and Commodity Exchanges of Turkey (TOBB) said in a joint statement on Tuesday that the business groups will support the government's economic measures amid financial crisis.
"For the success of the measures and objectives of the economic program announced by the government, the business world has offered its committed support. We will overcome current financial difficulties in solidarity with our people," the statement read.
The statement said it was important to preserve the capacity of production and employment in the real economy sector and pointed to the need to tighten the Turkish central Bank's monetary policy to stabilize exchange rates.
Turkey's Central Bank said on Monday it will provide all the liquidity needed by banks as part of measures taken to support the Turkish lira.
Turkish President Recep Tayyip Erdogan on Saturday accused the United States of waging "economic war" against Turkey after US President Donald Trump authorized the doubling of steel and aluminum tariffs on Turkey, up to 50 and 20 percent respectively. The Turkish lira briefly fell 20 percent against the US dollar reaching a record low amid the news.
The same day, Erdogan said that Turkey was preparing to conduct trade through national currencies with its major partners, including Russia and China.
Sourse: sputniknews.com