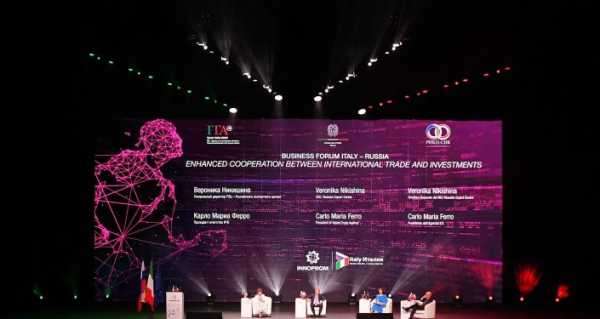 Experts in the field of exporting goods to Italy explained at a round table during the Innoprom-2021 forum how to sell Russian goods more effectively, the press service of the Russian Export Centre informs.
Andrey Kodykov, director of marketing and development of the IMQ Representation in Russia and the CIS, stated that a certificate of compliance with international standards "is your entry ticket to the market of Italy". 
The accredited REC partner in Italy, Ekaterina Snegur, noted that the REC provides all the necessary support measures. "Being accredited partners of the REC, we will provide all the necessary assistance. We seek out partners for exporters and choose the suppliers for Italian importers as well", Snegur said.
Summing up the session, Belli Giovanni, co-owner and chief business officer at Group ATP, noted that "Russian products are competitive in the European market". He added that his company often uses the REC's services to find Russian suppliers, "besides, we have many direct contacts with Russian partners".
Sourse: sputniknews.com