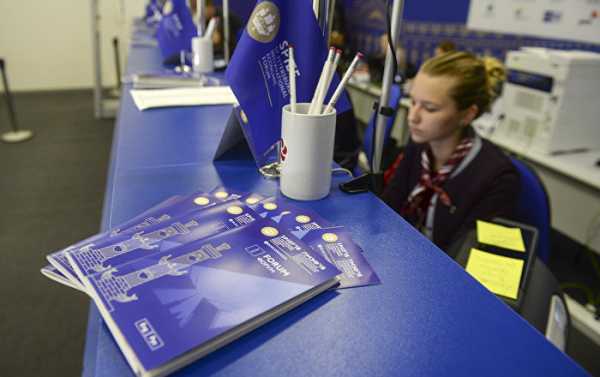 MOSCOW (Sputnik) – Russia and France will discuss issues related to the joint projects in nuclear energy on Friday at the St. Petersburg International Economic Forum (SPIEF), the Russian State Atomic Energy Corporation Rosatom press service said Tuesday.
"During the 'nuclear dialogue' the sides are expected to present the joint projects on cooperation in third countries in such areas as engineering and the manufacture of nuclear power plant equipment, development of renewable energy resources and energy efficiency, the digital transformation of the energy sector and nuclear fuel cycle," the press release read.
Rosatom Director General Alexei Likhachev, French Alternative Energies and Atomic Energy Commission (CEA) Chairman Francois Jacq, senior executives of Russian and French nuclear energy companies, including Rosenergoatom, Electricite de France (EDF), Schneider Electric, Assystem and others, are expected to take part in the event.
SPIEF, held annually in Russia's second largest city of St. Petersburg, is a major global platform for communication between business representatives and the discussion of crucial economic issues. This year's event will take place from May 24-26. Rossiya Segodnya International Information Agency is the official media partner of the forum.
Sourse: sputniknews.com