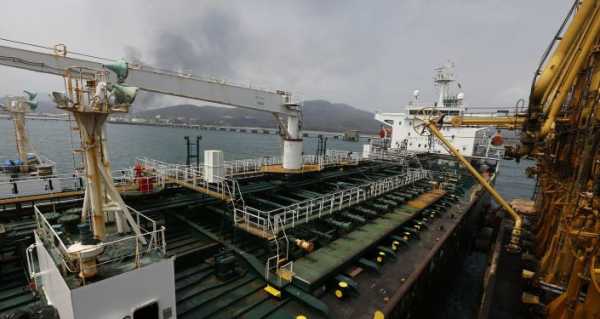 MOSCOW (Sputnik) – The return of Iranian oil to the world market needs to be taken into account, but first, there has to be an understanding of the exact schedule and volume limits, Russian Deputy Prime Minister Alexander Novak told Sputnik.
The International Energy Agency (IEA) said in its oil market report this month that Iran could bring its oil production to 3.8 million barrels per day by 2022 and become the key source of the global oil output growth if the sanctions are lifted.
Iranian oil tanker Fortune is anchored at the dock of the El Palito refinery near Puerto Cabello, Venezuela, Monday, May 25, 2020.
Deputy Foreign Minister Sergei Ryabkov told Sputnik at the start of this month that Russia believes that ensuring conditions for Iranian oil's return to the world market is one of the key components of the nuclear deal agreement currently under negotiation. According to Ryabkov, negotiators in Vienna are focusing on the extent to which various sanctions can be lifted and the reciprocal steps that Tehran could take.
Sourse: sputniknews.com