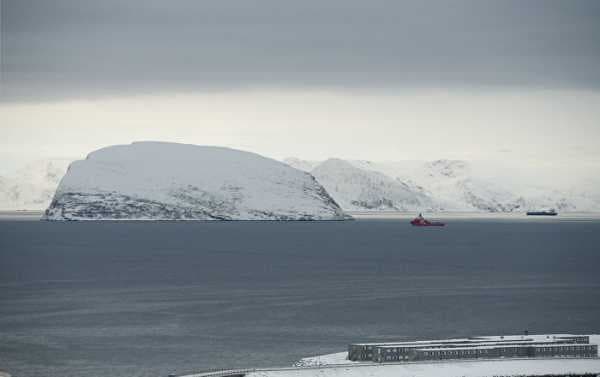 Norway's $1-trillion sovereign wealth fund has voted against climate targets, advocated for by several international institutional investors, as the fund's excessive reliance on global stocks suggests acceleration in global manufacturing would improve its profitability.
Kristian Rouz — Norway's $1-trillion sovereign wealth fund deals a major blow to the 2015 Paris climate agreement by refusing to bow to pressure from global businesses and set climate targets. The fund's board has decided to reject a proposal, put forth by Royal Dutch Shell and other long-term investors, who oversee some $10.4 trillion in assets worldwide.
This comes after Norway halted its withdrawals from the fund earlier this year due to increased international oil prices. The Norwegian government had been dipping into its massive rainy-day fund since the oil bust back in 2016 in order to meet its budgetary obligations.
However, a stabilized global environment suggests Norway's wealth fund is set to become an increasingly profitable investment engine, hence its increasingly independent decision-making.
Of late, Oslo's fund has been disinvesting from oil and has increased its equity holdings, making it increasingly reliant on the performance of international manufacturing enterprises.
"The most important expression of risk in the fund is that the strategic equity share is set to 70 percent," Yngve Slyngstad, Norges Bank Investment Management's chief executive, said in a statement. "This means that fluctuations in the fund's value are predominantly determined by the development in global stock markets."
This renders the fund less interested in the climate change agenda, which has been deemed superficial by most manufacturing sector CEOs, as well as some international policymakers, including those in the Trump administration in the US, as well as in the British Conservative and Unionist cabinet.
Some 95 percent of Shell investors voted against the climate targets at Norway wealth fund's general yearly meeting just days ago, whilst the fund also voted in favor of a pay hike for Shell CEO Ben van Beurden.
The fund's firm stance against climate targets is partially motivated by the losses it suffered in the first quarter. Returns on the fund's portfolio decreased by 1.5 percent despite the stock rallies across the globe, meaning the fund's leadership are more interested in a robust expansion in global manufacturing to make up for the losses.
Norway's central bank has also advised in favor of the fund's continued exit from energy assets — including oil and gas — saying the fund could focus on high-profitability tech and manufacturing sector equities.
Several Norwegian academics supported the central bank's recommendations.
"The advice given by Norges Bank has a solid scientific basis, and has broad support in both national and international academic communities," professors Michael Hoel, Karine Nyborg, and Steinar Holden of the University of Oslo (UiO) wrote in a note.
Norway's wealth fund currently owns some 1.4 percent of global stocks, and as of late March, 66.2 percent of its holdings were represented by equities, 2.7 percent by real estate, and 31.2 percent by bonds.
Sourse: sputniknews.com