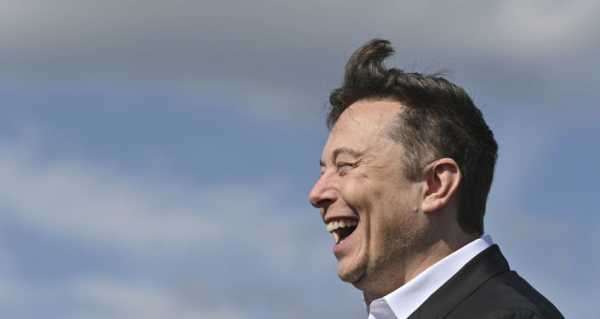 The tech maverick is not the only billionaire to have benefited from the recent rise in stock markets. Bernard Arnault, chairman of LVHM, the world's largest luxury goods company, also saw his fortune increase by about $13Bln. The Frenchman has overtaken Musk in ranking as the world's second-richest person with a net worth of $180Bln.
Tesla and SpaceX chief executive Elon Musk earned $13 billion in just one week, Forbes reported. According to the magazine, Musk was among several to have really benefited from the surging stock markets last week.
The S&P 500 index closed at a record high last Friday, the fourth week in a row it has done so. As a result Tesla's value increased by 9.3 percent.
The company's stock has experienced volatility in recent months – first rising in January, enabling Musk to dethrone Jeff Bezos from his position as the world's richest man, and then plunging in March. At the time of writing Musk's net worth is $174.4 billion. Experts say Tesla, already a leading company in electric vehicles, may expand its brand with solar energy.
Musk and other billionaires initially suffered huge losses at the start of the coronavirus pandemic. However, stock markets later rebounded allowing billionaires to recover losses and even see their wealth grow. According to a report conducted by Oxfam, the wealth of the world's billionaires increased by 3.9 percent during the pandemic.
Sourse: sputniknews.com