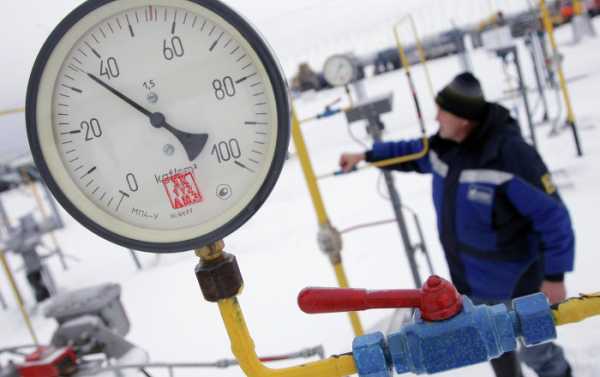 MOSCOW (Sputnik) – Authorities in the Hebei province in Northern China have decided to halt their ambitious coal-to-gas conversion projects in 2018 and announced that new projects would only be considered from 2020 when a natural gas pipeline from Russia starts to bring additional gas supply, Caixin media company reported Monday.
"On top of completing the coal-to-gas conversion projects from 2017, we do not plan to introduce new conversion projects in principle in 2018. When a new source of natural gas supply is secured, after the E'ancang pipeline is completed in 2019 and the natural gas pipeline between China and Russia becomes operational in 2020, we will consider new conversion projects again," the Hebei Development and Reform Commission said in a leaked directive last week, Beijing-based financial publication Caixin reported.
As a large number of Chinese cities have battled deadly air pollution in recent years, the country's authorities launched a pilot program last March, requiring 28 cities in North China to convert their heating systems powered by coal to natural gas.
However, when the heating season in North China kicked off in mid-November, millions of households and public facilities, including hospitals and elementary schools, in those 28 cities were left without heating. The coal-to-gas conversion campaign had to face the reality of under developed gas transport systems and a natural gas shortage, as authorities are struggling to secure additional gas supplies to support the newly installed gas-powered heating systems.
China reached a series of gas supply agreements with Russia in recent years, as Chinese authorities looked to secure additional natural gas supply to meet the nation's growing demand.
In 2014, Russian oil giant Gazprom signed a 30-year framework agreement with China National Petroleum Corporation (CNPC) for annual deliveries of 38 billion cubic meters of Russian gas through the eastern route pipeline, formally known as the Power of Siberia.
Gazprom and CNPC reached an agreement in July to start gas supply through the Power of Siberia on December 20, 2019.
According to targets set by Chinese authorities, the nation plans to raise natural gas contribution to the nation's energy consumption to 10 percent by 2020 and to 15 percent by 2030. Official figures showed the contribution of natural gas to China's energy consumption stood at 6.4 percent in 2016.
China's ambitious plan to move away from its reliance on coal looks to have helped improve air quality in cities in Northern China this winter. Official figures from the Ministry of Environmental Protection showed that the average concentration of PM 2.5, a key pollutant that is deadly to humans, dropped by 34.3 percent in the 28 cities in North China in the last three months of 2017, compared to the same period in the previous year. Beijing, the nation's capital, notorious for its toxic air during the winter, saw its average PM 2.5 levels drop by 53.8 percent from the previous year.
Sourse: sputniknews.com