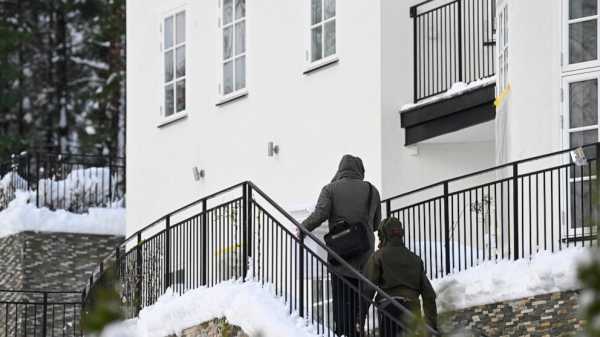 STOCKHOLM — A Russian-born Swedish citizen was charged Monday with collecting information for the Russian military intelligence service GRU for almost a decade.
Sweden's Prosecution Authority said Sergey Skvortsov, 60, was accused of "gross illegal intelligence activities against Sweden and against a foreign power."
Skvortsov was arrested in November together with his wife in a predawn operation in Nacka, outside Stockholm. Swedish media reported that elite police rappelled from two Black Hawk helicopters to arrest the couple.
Skvortsov has been in custody since his arrest and denies any wrongdoing, according to his defense lawyer, Ulrika Borg. His wife was released without charge following an investigation by Sweden's security agency.
According to the charge sheet, obtained by The Associated Press, Skvortsov from July 1, 2014, to November 22, "secretly and/or with the use of fraudulent means conducted activities for the Russian state with the aim of acquiring information about conditions whose disclosure to a foreign power could endanger Sweden's security."
Prosecutors said Skvortsov used his import-export business to illicitly obtain technology and hand it over to the Russian military intelligence service GRU, prosecutors said.
"The business further consisted of acquiring data in the form of information about and the acquisition of various objects that the Russian state and the armed forces — due to export regulations and sanctions — were not able to procure on the open market."
Swedish broadcaster SVT said Skvortsov had lived in Sweden for 25 years and obtained Swedish citizenship in 2012.
The trial is to start Sept. 4. A special FBI agent is listed among the witnesses "to confirm that Sergey Skvortsov's activities could have endangered the security of the United States" and that his activities included "dealings with various American companies," the charge sheet said.
Sourse: abcnews.go.com